Casey's plans food-only store in West Des Moines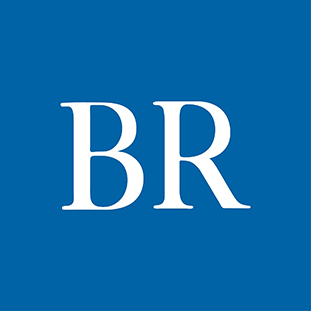 Casey's General Store plans to build a convenience store in West Des Moines that will only provide food and other products to the neighborhood near Eighth Street and Ashworth Road.

The store will not sell fuel.

"This is a new concept for us," Cory Bloom, Casey's real estate store development associate, said during a city development and planning subcommittee meeting today. "We want to serve neighborhoods."

The move to smaller, non-fuel stores comes as Americans are moving away from vehicles that use fuel to those that are electric-powered. In addition, more communities are seeking smaller, neighborhood stores that can be easily accessed by pedestrians. Kum & Go, for example, will soon open a walk-up store in the renovated Edna M. Griffin Building in downtown Des Moines.

"We are always looking at how our business can evolve to conveniently provide what our guests want," said Katie Petru, Casey's communication director. "Our future plans include non-fuel stores as a different format to meet the needs of the community."

Petru said a timeline has not been developed for when construction of the West Des Moines store would begin or when the store would open. The company's three-year strategic plan includes development of additional non-fuel stores, she said.

The proposed store would be about 2,800 square feet, about 40% smaller than a typical Casey's, Bloom said. The store would be open from 5 or 6 a.m. to 10 or 11 p.m. daily, he said.

Scott Hatfield, a West Des Moines resident who lives near the proposed development at 801 Ashworth Road, raised concerns about the amount of traffic that would be generated in the area by the proposed store.

"Keep in mind we're not really adding traffic to the area, we're just capturing what is already there," Bloom said during the meeting. He said that by eliminating the fuel component from the store, traffic would be about 30% less than a typical Casey's. He said the store would have fewer large trucks in and out transporting goods because fuel would not be needed.

Eric Peterson, West Des Moines' traffic engineer, said a traffic study would be completed before the proposed project moves forward. Peterson said that while studies nationwide have shown that convenience stores without fuel pumps generate less traffic than those with pumps, "it's still a significant amount of traffic over time."

"Gas stations have evolved to where now people are going there to get a lot more food options and they're not just going there to get gas," he said. "They're going there for food at breakfast and at lunch."

After a traffic study is completed, the proposed project will likely be presented to the city's Plan and Zoning Commission for review.

Casey's, based in Ankeny, has more than 2,200 convenience stores in 16 states.
Facebook Notice for EU! You need to login to view and post FB Comments!