CEO outlines bold financial recovery plan for YMCA of Greater Des Moines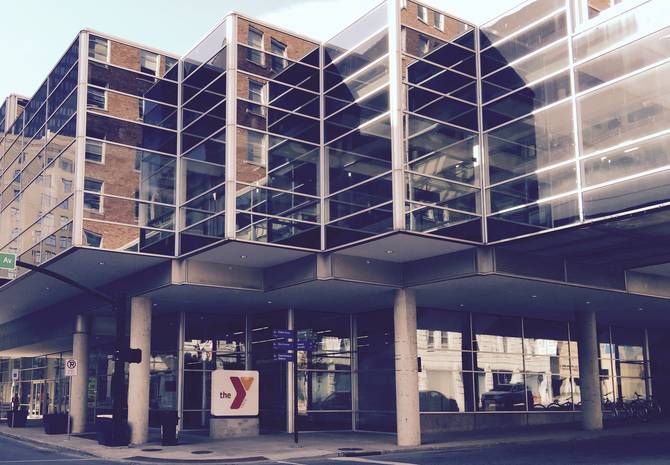 The YMCA of Greater Des Moines wants to "get out of the business of owning real estate," and is moving forward with a strategic sale-leaseback plan to eliminate its multimillion-dollar debt load and free its resources to focus on carrying out its programs and mission.

The 152-year-old nonprofit organization has for a number of years been struggling financially with an increasingly heavy debt load from a growing inventory of branch properties — capped by a multimillion-dollar project to complete a world-class competition pool at its anchor Wellmark YMCA facility in downtown Des Moines.

The community organization has lost one-third of its paying memberships over the past 10 months, as the pandemic forced it to shut down for 11 weeks last spring and then limit access to its facilities and shed hundreds of staff members. Yet the Y still has had to pay a $1.9 million annual long-term debt service cost — a burden the nonprofit has found to be too heavy a lift to continue.

In an exclusive interview with the Business Record, YMCA President and CEO Leisha Barcus laid out the organization's plans to move forward with finding a buyer or buyers for its owned branch properties in Greater Des Moines, as well as the Y Camp in Boone. The plan calls for no closures of any of its facilities, which under the plan would be leased back from one or more investors who acquire the properties.

Barcus, who became the first woman to lead the organization in September 2018, has spent much of that time working with financial consultants to explore ways to turn around the organization's troubled finances. The pandemic has accelerated the urgency of that process, she said.

"I believe that the YMCA needs to focus not so much attention and financial resources on real estate, but rather turn our attention to the mission work of the YMCA and the many programs that it offers that help our community," Barcus said. "I know from listening to the United Way's priority funding area, knowing what's happening with the pandemic and its effect on our mental and physical health, we need to be here as an organization. So we're looking to get out of the real estate business, if you will, and refocus on our mission."

The YMCA's scope of programs goes far beyond its fitness class and exercise facilities, encompassing a host of services that range from youth swimming lessons to basketball, day camps, the Y Camp and low-income transitional housing, to name a few.

Before the outbreak of the pandemic, the YMCA of Greater Des Moines was projecting a break-even year financially, Barcus said. The Y at that time had 17,000 member units and was serving 100,000 individuals with its programs as of February 2020. It now has approximately 12,000 membership units, with a unit representing either an individual or a family membership. It carries long-term debt of about $27 million.

With the approval of its board of directors in December, the Y has begun working with Tyler Dingel, a senior vice president at CBRE|Hubbell Commercial, a leading broker who specializes in sale-leaseback transactions. The specific branch properties that would be offered for sale-leaseback have not yet been finalized, but they are expected to be identified and submitted to the board soon for approval.

In the interim, the YMCA plans to apply for a $1.9 million Paycheck Protection Program loan from the U.S. Treasury, provided the entire amount will be forgivable, Barcus said. The Y has lost about $2.5 million in program revenue so far during the pandemic.

Pre-COVID, the YMCA had a $19 million annual operating budget; that budget has now been pared to $14 million, in large part from laying off about 700 staff members, bringing its head count of paid full-time and part-time employees to 480.

Dingel, who joined Barcus on the videoconference, said that sale-leasebacks have provided a good path for many companies and organizations to refocus on their core missions. He completes an average of 25 to 30 of these transactions annually.

"I really think that this is a good opportunity for the Y to explore how they can refocus that capital and that energy into the YMCA programs and services they provide, and not have that large debt load hanging over the head of the organization," he said.

Dingel said that he and his team are close to completing a survey of the Y's properties, and once further approval is given by the Y's board of directors, "we'll be able to take it to market and work to identify who would be the best suitor for a portfolio like this."

While a single investor or entity would be the ideal buyer, multiple buyers would not be ruled out if particular properties suited the interests of particular investors, Dingel said.

"Des Moines is very fortunate in that we have a lot of folks here that have been able to achieve great net worth, great portfolios of real estate over the years," he said.

"I would see this portfolio as an opportunity for folks like that to continue what they've done over the years — to invest in good, quality real estate and to have a tenant in place like the YMCA that gives you a great return on investment. Coupled with that is, with this deal, not only does [the investor] own the facility, but you can really feel good about owning that real estate because you have a tenant that provides so many services to the community."

A next step is for Barcus and Dingel to present a list of properties for approval to the YMCA board. The board normally meets on the fourth Thursday every other month and its next scheduled meeting would be late February, although it could call a special meeting, spokeswoman Ruth Comer said.

Barcus said that if the plan receives board approval, her goal is for the YMCA to complete its sale-leaseback initiative by the end of its current fiscal year, which ends on Aug. 30.