Challenging unconscious bias in the workplace
What implicit beliefs are hurting your organization?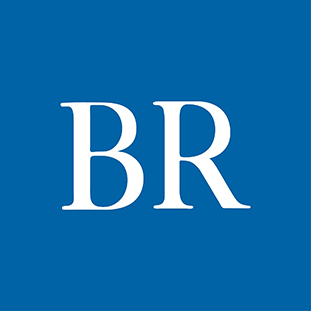 Renee Hardman recalls once after speaking at a conference, a participant approached her with a compliment that went something like this: "For a black woman, you sure did a nice job speaking."

It's one of the personal stories that Hardman uses to illustrate the type of microaggression that can occur when individuals or organizations fail to recognize and address the unconscious biases that are part of being human.

Hardman, president of human resources management firm Hardman Consulting LLC, developed a training curriculum on unconscious bias with Kevin Pokorny, principal of Pokorny Consulting. For the past two years, the two human resource professionals have conducted the training with numerous organizations, among them UnityPoint Health-Des Moines, Des Moines Water Works and the West Des Moines Police Department. The training generally lasts from an hour and a half to three hours.

Hardman said she was inspired to develop training on the topic after hearing from a nephew, at the time a sophomore at the University of Missouri, who called her with concerns about racial tensions at the university in the wake of the Ferguson riots.

"This journey that Kevin and I are on is about opening up hearts and minds to examining and being very self-reflective about who you are and how that shapes your thoughts and behaviors," Hardman said.

"We don't challenge our brains to say, 'Why am I thinking of this person that way; where did these thoughts come from?' Because these thoughts certainly do minimize our ability to accept each other for who we are, because our brains are too busy connecting dots that are comfortable."

Pokorny said Hardman asked him to collaborate with her based on their longtime friendship. The two had worked together earlier in their careers in doing training for the Iowa Civil Rights Commission, and later he provided consulting assistance when Hardman worked for Bankers Trust Co.

"So there was a great deal of trust between the two of us," Pokorny said. "If you're going to take on a topic like unconscious bias, you better not be afraid to talk about it, which we had over the years — it's just a part of who we are."

Race is just one aspect of unconscious bias that can be addressed by the training, he noted. All of the characteristics that make people unique, from gender, age and sexual orientation to disabilities, can be subject to unconscious bias.

Unconscious bias — also referred to as implicit bias — can create friction in interactions in the workplace, and it's not getting the attention that it needs, Hardman and Pokorny have found.

Because unconscious bias is a topic that many people may be unaware of, the workshop uses a three-part approach that begins with helping people recognize that they have unconscious biases.

"Second, once you identify it, you have to take ownership of it and accept that you have unconscious biases," Pokorny said. "But you can't be judgmental (of yourself) about it, because then your mind takes you to, 'Oh, I'm a terrible person.' "

As a third step, the workshop leads people through steps they can take to mitigate unconscious bias and accept people for who they are.

One example that Pokorny uses in the workshop stems from personally dealing with his own unconscious bias that arose when he first met his daughter's fiance — who stands less than 5 feet tall.

"When my wife and I first met him, there was a reaction, and it caught us off-guard," he recalled. "I use that as example of things that come up in our lives that will catch you and you ask, 'Where did this come from?' "

UnityPoint Health-Des Moines has had a number of its executives as well as front-line staff go through the workshop, said Joyce McDanel, the company's vice president of human resources and education.

"We really felt there was a need to become more aware of unconscious bias, if we're really going to be increasing the diversity in our group and organization," she said. "It was very thought-provoking and really led to us taking action in at least one area that was pretty impactful for our organization."

The training led the organization to revise its personal appearance policy, which had prohibited employees from openly displaying tattoos while at work. The health care system changed its policy to allow visible tattoos, as long as they're not discriminatory in their message.

Going forward, "our plan is to have the inclusion-diversity committee look at how we can further educate our employees," McDanel said. The workshop provided a good starting point.

"It's more useful if you can walk away with some basic tools you can apply, and their training certainly did that," she said.
Facebook Notice for EU! You need to login to view and post FB Comments!