Changes made to proposed Market District housing project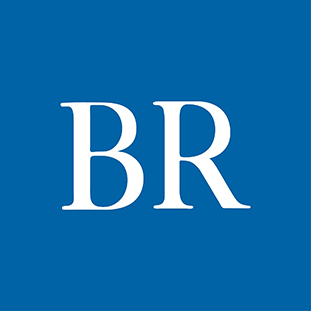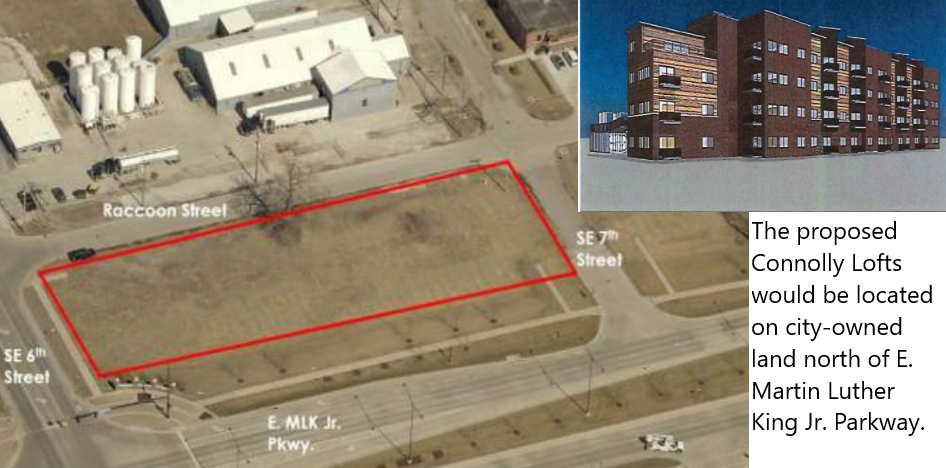 Since 2015, several projects have been proposed on vacant city-owned land north of East Martin Luther King Jr. Parkway between Southeast Sixth and Southeast Seventh streets.

None has moved forward.

Now, developer Frank Levy is proposing that a four-story, 57-unit multifamily building be constructed on the 1-acre site. Levy in January had proposed a senior housing project, but a change in market conditions prompted him to revise the project to market-rate housing called "Connolly Lofts," according to city documents.

"One of the challenges in this project is that the value of the real estate has increased significantly over the time the project has been sitting," said Erin Olson-Douglas, Des Moines' economic development director.

The city acquired the land at 401 S.E. Sixth St. and 400 S.E. Seventh St. during the extension of Martin Luther King. Jr. Parkway east of the Des Moines River. Since the acquisition, the parcel's value has increased. Its current value is $830,000, according to city documents.

The parcel sits in the Market District, 260 acres roughly bounded by East Walnut Street, East 14th Street, Scott Avenue and the Des Moines River.
A proposed master plan
for the area calls for the development of more than 3,400 housing units, 210,000 square feet of office space and over 135,000 square feet of new retail space over the next 10 to 20 years.

The City Council at its meeting today is expected to approve a revised development agreement with Levy. If approved, the council would hold a public hearing on Nov. 18 on the new development proposal and land sale.

The proposed revised development agreement calls for the developer to receive an economic development forgivable loan of $444,366 if the project is completed and an estimated $1.1 million in funds generated from tax increment financing.

City officials estimate the tract will generate more than $1.7 million in property taxes over 20 years, $660,000 of which would go to various taxing bodies including the city. The property currently is tax-exempt.

The development agreement calls for Levy, who is president of West Des Moines-based Newbury Living, to make improvements to Raccoon Street, which is directly north of the parcel, and the west side of Southeast Seventh. Improvements would include the installation of curbs, gutters and public sidewalks. On-street parallel parking areas would be included along Raccoon Street.
Facebook Notice for EU! You need to login to view and post FB Comments!