Charity can be good for health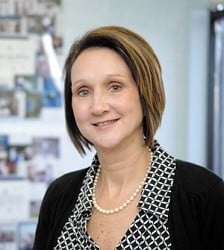 Leaders of charitable health organizations in Greater Des Moines know just how important volunteering is.
"The need for volunteers is immense," said Mark Slocum, executive director of the Children's Cancer Connection. "It's just a never-ending cycle."
The opportunities are seemingly endless. Community Health Charities of Iowa supports 22 charitable health-care organizations, and many more, including the Children's Cancer Connection, exist in the area.
Most are national organizations with local affiliates, though some are unique to the region or state.
Whatever their organizational structure, many rely on support from volunteers both from individuals and from Des Moines businesses.
"Des Moines is such a generous community," Slocum said. "I think it's important that we just get out and volunteer, because it demonstrates to the people that are using a service that the world does care."
The Business Record sat down with three local organizations doing work in the community: the Make-A-Wish Foundation of Iowa, the American Lung Association in Iowa and the Children's Cancer Connection.
Shedding light on a wish
If you drive through the Jolly Holiday Lights display this year at Water Works Park, Make-A-Wish Foundation of Iowa Executive Director and CEO Joyce Baird hopes you think about more than just the colorful illuminated tableaux.
Baird hopes that guests take the time to think about the cause, and think about what their donation to the Make-A-Wish Foundation means. To help with that, the organization has set up banners with pictures of children and families participating in the "wishes" that the organization grants to children with life-threatening medical diseases.
"We're hoping people will look at those and think about our mission," Baird said.
The Make-A-Wish Foundation of Iowa works year-round to raise money to grant wishes that are submitted by medical professionals, parents or the children themselves. Many of the wishes are financed through donations gathered at the 40-day light display, now in its 15th year.
"It's our largest fund-raiser in the state of Iowa," Baird said.
The foundation hopes to raise enough money through the event to grant 50 wishes, a little less than a third of the 165 wishes it has granted in the past year.
Wishes can range from receiving a computer or entertainment center to meeting football stars Kurt Warner or Brett Favre. Whatever the wish, the goal is to follow the organization's mission of enriching the human experience, Baird said.
"We feel like with what we are able to supply a family – not only the anticipation of looking forward to the wish, but that special time they spend at the wish – it is really not just good for their spirits, but in many cases we find it's good for their physical health as well, to think and focus on something positive," Baird said.
In addition to Jolly Holiday Lights, the organization holds a few large fund-raisers throughout the year in Greater Des Moines, including a gala at Prairie Meadows Racetrack and Casino and a pair of golf outings.
The problem, Baird said, is that wish requests are coming in faster than they can be granted. Two years ago, the chapter was able to grant 208 wishes.
"We could probably grant at least that many if not a little more than that in any given year," she said.
That would require more funding than the organization has been able to raise. The average wish costs $9,000, though prices vary a lot.
People who want to donate can either sponsor an entire wish for $5,000, which businesses will often do, or can donate in smaller amounts to go toward a general fund.
"Both are very important," Baird said.
Awareness matters for early diagnosis
Chronic obstructive pulmonary disease (COPD) doesn't make a lot of headlines.
That doesn't make it any less dangerous, said Micki Sandquist, executive director of the American Lung Association in Iowa. In fact, that makes it more dangerous.
"You can't prevent it, but you can slow down the progression," Sandquist said. "If you diagnose it early, you can make some changes in your lifestyle to expand your quality of life and slow down the progression."
That's why the American Lung Association tried to raise awareness of the disease during COPD month in November, as declared by Gov. Chet Culver.
COPD is made up of a group of lung diseases, such as chronic bronchitis and emphysema, that block the airflow and make it hard for the victim to breathe. It's the third most common chronic disease and the No. 2 cause of disability nationwide, and 37,643 people in Polk County have been diagnosed with it, according to the latest figures.
To raise awareness, volunteers and Des Moines University students went around to area grocery stores and gave more than 2,000 people a five-question survey, asking them to take the results back to their doctor. The survey is part of a nationwide Drive4COPD campaign that the American Lung Association is working on, along with the American Association for Respiratory Care.
"COPD is not well-known across Iowa," Sandquist said. "A lot of people don't know what it is. They maybe have a symptom, but they think it's a cough or they have some ongoing symptoms that aren't diagnosed early on."
The American Lung Association of Iowa is involved in a number of other initiatives, run almost entirely by volunteers. The organization operates a Freedom From Smoking cessation program, has a number of Better Breathers Clubs in the state to help teach COPD patients how to cope with the disease and provides a Not On Tobacco program in schools to help teenagers who wish to quit smoking.
The organization also gives support to and receives it from local businesses, Sandquist said. When the Iowa Smokefree Air Act went into effect in 2008, the organization distributed 75,000 informational sheets for businesses to place on their windows.
Businesses also asked representatives from the association to lead informational programs for employees.
In turn, businesses support the American Lung Association in Iowa through special events, including an air climb and lung walk in March, where participants trek to the top of three downtown buildings using the stairs.
"We really rely on the volunteers and professionals to offer their skills, talents and time to our organization," Sandquist said. "That's what helps us expand our programs, helps the outreach, helps us network with each other. We couldn't do half the work we do if we didn't have the volunteers."
Providing support for children, families
Mark Slocum knows that most people hope they'll never need his organization's services.
Slocum is the executive director of the Children's Cancer Connection, an organization run out of Des Moines that serves the entire state of Iowa as well as western Illinois and southeastern South Dakota.
The organization provides support to children who have been diagnosed with cancer, as well as their parents and siblings.
"I always say we're one of Iowa's best-kept secrets," Slocum said. "It's one of those programs that we're hoping you're never going to have to be a part of."
For the children who must live with cancer, though, Slocum wants the connection to be a support group. It can be as simple as giving out a bead for every surgery or event associated with the cancer, which in turn allows children within hospitals to be able to identify with one another when they notice others wearing the same beads.
It can be as complex as holding a summer camp at the YMCA campground in Boone County, where counselors help push the children "to their limits and beyond, showing them they can do things that maybe someone else told them they couldn't."
One of the most important aspects, though, isn't about the diagnosed children, but about everyone affected by the diagnosis.
The organization runs a camp for siblings to provide a support group for children who don't have cancer but have brothers or sisters with the disease. Volunteers also provide support groups and family outings, where families of cancer patients can meet other families going through the same thing.
Heading into the holiday season, Children's Cancer Connection runs an Adopt a Family program, where individuals and businesses donate gifts to families with financial difficulties, which helps the families in a tangible way and also lets the families know there are people helping to support them, Slocum said.
"We're about connecting families together," he said. "The hospital does an awesome job of treating the patient's disease. We look at ourselves as the people that do the caring and comfort side of it."
Even if it is a well-kept secret, Slocum said the organization does get a lot of corporate support. And getting the message out is important for what Children's Cancer Connection is trying to achieve.
"A lot of people think about the bigger organizations out there looking for cures," he said. "The cures are a very important part of all of this, but the kids right now need support. … They are in the throes of it right now and they need the support and the compassion."