Three speakers preview the 2021 virtual experience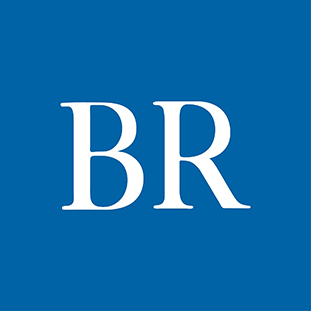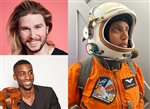 Have you ever had an analog astronaut, an oceanographer or a ghost hunting team speak candidly from the comfort of your own living room? Celebrate Innovation Live, hosted annually by DMACC, may be a virtual experience for 2021 — but there's nothing wrong with claiming the best seat in the living room to watch 10 keynote speakers this month. Below, the Business Record had a chance to speak with three speakers – Sian Proctor, Kyle Hill and Kai Kight – and get a taste of what DMACC students and members of the public alike will hear this month.
CiLive! 12 will be held virtually March 10-11 through livestreams on e360tv, YouTube and Facebook Live. A full schedule of speakers is available online at www.dmacc.edu/ciweek; links to view speaker presentations is available at http://bit.ly/2MzsiUw.
---
Kyle Hill
Educator, "The Facility" channel host and pop science expert
What will your focus be at ciLive 2021?
I'm a science educator and entertainer, and at the heart of everything that I do is hopefully to be fun, enthusiastic and thought-provoking. I want to highlight some small ideas or insights in science that sensibly, anyone could have had.
One of the most famous thought experiments is a simple idea — Albert Einstein said it was the happiest thought he'd ever had in his life, and it was when he imagined a man falling off of a room. From that simple happy thought of a man falling off is where he basically went on to come up with a general theory of relativity, which shaped most of what we know about modern physics today. I want to point out how simple human insights can lead to large revolutions in thinking about our world.
Who is your main audience through your current channel?
Everything that I do, I hope is always for a general audience. I get a lot of interaction from teachers and families and kids, but it's a general audience with only a very vague background in what I'm talking about.
In my junior and senior years of college I started my own free WordPress blog just writing for no one and sharing it on social media, and from there I just caught the hook — I felt like I was good at it. I was getting some positive reactions to it that I wasn't expecting, so by the end of my senior year in college I decided to make a dedicated turn away from, say, a Ph.D. in engineering or something like that. I've been very fortunate to more or less be doing exactly what I want to be doing all the time. I was very fortunate to have fantastic teachers growing up at every single level from grade school through college who got me excited, they encouraged my curiosity, they were very good teachers. I feel almost morally obligated that if I can be a good teacher for anyone … then I feel like I should be that for that person.
What does it take to be a good science communicator or educator?
Richard Fineman said that if you can't explain something to someone, then you don't really understand it yourself.
You need to be wholly authentic and passionate about what you're talking about because it's very clear to an audience. … If you watch my videos, hopefully it comes through that I'm genuinely interested and excited about what I have to say, and the consequences of the thing that I'm saying. I think that goes a long way in connecting you with an audience because if you're not excited, it's not fair to expect them to get excited. Be passionate and genuine and focus on the things that you really enjoy talking about. Maybe the most important thing is to know your audience and speak the language of the audience.
How does an interest in pop science — topics like Godzilla versus King Kong — translate to an interest in scientific literacy, and understanding topics like climate change or pandemic vaccines?
First and foremost, science literacy is critical to being a good citizen, to being an educated person of the world, to know what's going on, to take care of your health and the health of others. Science communicators have a unique responsibility to try to make the public as scientifically literate as possible.
I'm trying to get the foot in the door through topics and concepts that are already fun or interesting. I'm trying to instill base-level critical thinking and scientific ideas into the audience, such that when they encounter some of the more controversial stuff, hopefully they will draw upon this foundation and it will be easier for them to make a correct interpretation of the information.
How do we encourage and lift up the next generation of science communicators?
I think the public perception of what a scientist is needs to change. A scientist looks like everyone, every race, gender, age, whatever. That's one of the amazing things about that kind of thinking is that if you do it the same way it doesn't matter who you are, where you're from, to whom you're born, how rich or poor you are. You can come to the same conclusions about the universe — that's what's so amazing about a progressive body of knowledge.
I'm not exactly the picture of diversity, being a straight white guy, but what I hope to do is in my own small way show that you can embrace your nerdy side.
---
Sian Proctor
Geologist, analog astronaut, Martian chef and community college professor
How do all your interests — developing science of disasters curriculum, participating as an analog astronaut, developing the Meals for Mars program — tie together with your personal mission?
As a geologist, I'm all about figuring out ways to improve life on earth and understand processes on our planet. Geologic disasters have always been my favorite topic, and if I was going to be labeled a specialist, it's probably in that area.
When I think about survival, space exploration is all about efficiency and food, water, energy, shelter, all the things that we need to survive out there in that hostile environment are the same things that we need to be efficient at here on Earth in order for us to thrive. When we think about things like disasters, that puts us in a survival mode.
How does this prepare us for the potential for mass travel in space, or potential space colonies?
It really gives us that check of how well we do. If you're a social person and you're an extrovert, how well are you dealing with confined space and the limitations of social interaction? You can really think, would I be good for space travel or not as a result of this.
There are little things that we're learning about ourselves, but also humanity and how we deal with these kinds of stressors. I like to think we're in a giant analog astronaut experiment right now through COVID, because this is really giving us this sense of … how we protect ourselves and how we live in this new paradigm. If you're going off to the moon or Mars, knowing that you can deal with those kinds of uncertainties will help you decide if you go to the moon, whether that's as an astronaut or a tourist in the future because of this experience.
How do you prepare to be an analog astronaut?
[Being an analog astronaut] is volunteering yourself to be basically a human subject, performing all these research experiments on yourself.
I happened to have [participated] in a Discovery Channel reality TV show called "The Colony," which was two months living in an apocalyptic world where you have to rebuild society. When I interviewed for my first analog mission, I put that in my resume package. They were like, "How does this relate?" so I talked about how I was living in this compound with these other individuals. We had to figure out how to get along, crew cohesion. … Even the things I learned traveling has put me in those experiences. People don't think about things like cruise ships as being analog, because you're literally on a ship. … You're confined, you're in a unique kind of environment and you could be with a large crew or a small crew.
Even when I go out hiking in remote areas I'm thinking about who I'm with, and how we are using our own personalities and skill sets, the dynamics of the situation to make it successful. We can break down all kinds of things that we do in our lives to help represent what it would be like to live in a moon-or Mars-simulation for four months, a year, two weeks.
What is the Meals for Mars project?
The very first High Seas Mission back in 2013 was funded through NASA money to investigate food strategies for long-duration spaceflight.
I applied and got selected to be the U.S. Science Communication Officer. So I was thinking about, how do I get the public excited about it? … I thought, why not just run a recipe contest using our space pantry and put a call out for people to submit recipes before going into the mission.
I selected 25 recipes and during the four-month-long mission, I basically ran a cooking show called Meals for Mars, where I cooked with different crew members, I cooked by myself, every week these recipes that were submitted by people. I took all those recipes after the mission and I bound it into the Meals from Mars cookbook.
I didn't know anything really about freeze-dried food before going in. … We have this ability to reduce microbial growth and increase longevity and make things shelf-stable for space, and yet, we're going to the supermarket and buying frozen vegetables and frozen fruit. … It's a great snack, easy, and it lasts a long time so you don't have to worry about it spoiling. But if you think about all the energy that we put into keeping things frozen in our freezer versus making it shelf-stable for a much longer time and putting it in our pantry.
As a community college professor, how do you encourage students to find the space where their own interests all intersect?
I try to encourage them to find the science and see the art and the math in doing [things]. My first job when I got out of college, I was a video editor for the news — I cut the 5 p.m., 6 p.m., 11 p.m. news and weekend news. I was an undergrad in environmental science, but I took a video productions class. When I graduated I didn't know what I wanted to do and this job popped up. That's a skill set I've used for the rest of my life as a professor, as a scientist.
How do you see community colleges influencing the future of science education?
Community colleges are a central component of science education. A large number of students, even if they have gone to universities, they're still going and taking community college classes because they see a lot of value in not only the price, but also the class size. … I think that a lot of students who experience community college feel enriched, and they realize that the value it is playing in their lives.
Some of my favorite students are Black, female students in their 50s and 60s who have finally decided, "You know what? It's my time to go and further my education." They haven't been in a classroom for 40 years, and yet they're here in my science classroom, and I have seen them light up and say, "I want to be a geologist, I want to do science communication."
---
Kai Kight
Classical violist, composer and innovative speaker
What will your focus be for ciLive 2021?
I use music as a tool to bring this outside frame to what we're experiencing. What I hope to add to the experience is to give people a new look at what it means to be resilient in this time by using the musical process and musical performance as a way to get out of the stress of everyday experience and new perspectives.
You like to open your keynote sessions with a musical performance — has filming remotely changed the way to communicate with your audience?
It hasn't changed the music. … The thing that's changed is that I've gone away from a lot of really long-form storytelling, and now it's more of what kinds of insights can we share, how do we make this as tangible for people as possible, how can we go deeper into the material.
You are a product design/engineering graduate of Stanford University. What do engineering and composing have in common?
Both are really a search for truth. In engineering, there are certain physical principles that you can't get around that are going to determine how you can create something. With music and composing, there are certain elements of sound and structure that kind of resonate with each individual. It's almost like both are kind of a puzzle in terms of finding truth, but in different forms — one being emotional and one being physical.
We can look at resilience as I relate to being a composer. I'd been working on a composition, and I was working for several months, and a teacher of mine kind of forced me to listen to a recording of a specific session. I realized that this whole time I needed to revise something. It was the feeling of, "Wow, I feel like I've wasted this amount of time writing"… It's similar to a lot of experiences in this past year. We're working toward something, and there's so much uncertainty that we get information, we realized that we're taking three steps backward.
When it comes to resilience, there's so much change happening that we're not in control over right now. … The best performers are the students who are thrown a new piece of music in front of them. Once they have mastered a piece it's time for them to go on, because that old piece has nothing to serve to help move them forward.
Is there a style of music that you turn to when you are personally frustrated?
Music, before anything, is kind of like my own therapy. If I could just go to that place of really expressing, making sense of what I'm feeling at times — I feel like that's just the most consistent practice for me. I went through a phase where I really liked movie scores because they're so emotive. They're less about getting this sound in a certain amount of time, and more about how you can make someone feel something in terms of the structure and elements — they are really creative.
German composer and pianist Nils Frahm, I listened to his music at the beginning of quarantine. It's kind of moody, so beautiful. It's an excellent experience if you're feeling a bit out of sorts.
What does it mean to innovate in composing?
There are so many elements from older composers that I've taken bits and pieces from and learned from. … The only difference that I would say is pronounced is that it's authentic to me, exactly, what I want to say with my voice.
Facebook Notice for EU! You need to login to view and post FB Comments!