City Council vote pushes former Fairground Hardware building one step closer to demolition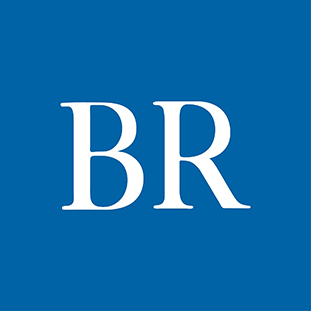 A century-old building that once housed Fairground Hardware on East Walnut Street will not be considered for landmark status, the Des Moines City Council voted Monday, calling the building a public safety hazard.

The vote means that the building's owners can begin the process of seeking a demolition permit and that the matter will not be passed on to the city's Landscape Review Board for consideration.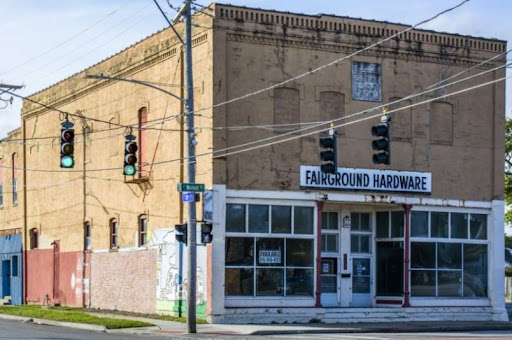 The vote came after city staff revealed that a large crack in the building's facade had worsened with the recent rainfall and freeze-thaw cycles, causing the bricks to bulge and increasing the risk of more damage. The staff also said crews erected a fence on the west side, or parking lot side of the building, and the north side of the building along Walnut Street Monday to keep the public safe should walls begin to crumble and collapse.

"That crack that is on the west side of the building has noticeably gotten more substantial over the last two weeks," said Michael Ludwig, Des Moines' deputy director of development services. "So that combined with the additional projection of those bricks pushing out of the building caused us to have to put fencing around that today, so we have to make a decision on landmark and get it restored or get it down."

Ludwig said the cost to repair about 25 lineal feet of the facade along 30th Street last year was $30,000. That was about 5% to 10% of the building's total facade. He said that based on those repairs, the cost of fixing only the building's exterior could go as high as $600,000. That doesn't include any renovation to the inside of the building.

Ludwig said the building's owner had a contractor look at the building and the contractor asked for a structural engineer to give them a bid on renovating it. The structural engineer refused to provide an estimate, he said.

SuAnn Donavan, the city's deputy zoning enforcement officer, said she inspected the building on Monday and found that more significant damage was beginning to happen.

"Bricks were pulling away, the facade is pulling away. We believe it should go down as soon as possible so that we don't have any catastrophic failure that would land on the sidewalk or streets, which is why we fenced it off to make sure residents are safe from any building collapse," she said.

The building, at 2951 E. Walnut St., was constructed around 1896 by the Independent Order of Odd Fellows, according to a city staff report. Other tenants have included A.R. Corning's Cash Grocery and Feed Store, Fairground Grocery, Hawkeye Bakery and Lunch, Curtis Pharmacy, and the American Federation of Hosiery Workers. An investment group bought the property and intended to redevelop it. Instead, in 2020 the group sold the property to Rueter Farms Inc. and C&D's Holdings LLC. The building has sat vacant since 2018.

One resident, Pat Meiners, said she's been watching the building over the years and supports historic preservation. She asked the council to send the matter on to the city's Landmark Review Board for further review.

"I think the reports of it being in such bad condition are highly exaggerated," she said.

Councilman Joe Gatto said he visited the building on Monday and said there is significant damage. He thanked Meiners for her comments but said, "I wish that we would have invested in it because now we're at a point where someone could actually get hurt or die. It's a public safety hazard, not only a public nuisance."

Gatto said that from an economic perspective, he's not sure it's worth repairing. He also said no one has come forward willing to invest in the building.

"Now we're at a point where we've watched the building, but we've watched it deteriorate," he said. "We need to take immediate action on this. This cannot go another 90 days. Absolutely not."

Sending the matter to the Landscape Review Board would not necessarily stop demolition, but would only add more steps that would need to be taken before a demolition permit could be issued, Ludwig said.

With the council's vote Monday, the building's owners will still have to submit a salvage plan for city staff to review before a demolition permit would be issued.

"We would look at if there are any materials in the building that could be salvaged," Ludwig said. "They are required to document existing features in the building, meet with staff, and then we discuss what can be salvaged before we issue the permit. There is not a permit issued immediately. They still have to submit documentation for staff review of salvage materials from the building."
Facebook Notice for EU! You need to login to view and post FB Comments!