Commercial building permits valued at $279.4 million issued in Des Moines area in October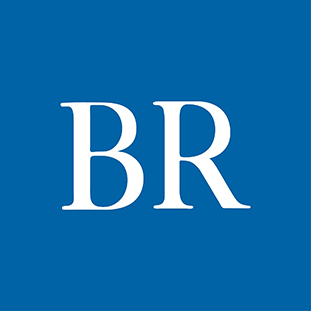 A $12.5 million building permit has been issued for a senior housing project at 5555 Pioneer Parkway in Johnston. Architectural rendering by Trossen Wright Plutowski Architects PA
Work has begun on a senior housing facility in Johnston that will include units for independent and assisted living as well as memory care.
The facility, which will be called Autumn Glen Senior Housing, is under construction on 5 acres at 5555 Pioneer Parkway. The developer and general contractor for the project is Bradbury Stamm Construction, based in Albuquerque, N.M., which has built similar projects in the past 10 years including two in Cedar Rapids, according to Johnston city documents.

A $12.5 million building permit for the project was among 65 issued in October in 13 Des Moines-area communities and Polk County. Overall, commercial building permits valued at over $279.4 million were issued in the communities in October.

The 151,648-square-foot, three-story Johnston senior housing project will include 48 independent living units, 36 assisted living units and 21 memory care units, according to city documents. The facility will include underground parking as well as surface parking.

Autumn Glen will be managed by Cassia, a health care organization formed after the merger of two other groups. Cassia manages nearly 80 facilities in five states, including six in Des Moines, Cedar Rapids and Newton, according to Johnston city documents.

The health care group will provide staff to operate Autumn Glen.

The Johnston City Council in December approved the site plan for the facility.

Other highlights from October's building permits include:



Ashford Ridge apartment reconstruction.

Last March, fire destroyed an apartment building in the complex at 3600 Patricia Drive in Urbandale. The building is being replaced. Concrete has been poured for structure's foundation and construction is expected to being by the end of November on the building, which will have 36 units. The new building will have a more modern exterior and interior, according to Hubbell Realty Co., which owns and operates the complex. Construction is expected to take about eight months. The building permit valued at $7.3 million was issued on Oct. 12.
Municipal Services Center II. Work has begun on a new 215,000-square-foot facility for Des Moines' public works and solid waste departments, fleet services, and radio services. The new facility will be located at 1700 Maury St. The facility, which will replace the current public works yards north of Martin Luther King Jr. Parkway between Southeast Second and Southeast Fifth streets, will provide vehicle storage and shop areas and will also include office space, locker rooms and break areas for city workers, as well as covered fueling island and vehicle wash bays. Parking will be included for city vehicles. The city accelerated plans to move the facilities out of the area because of increasing redevelopment interest. A building permit valued at $49.1 million was issued for the Municipal Services Center on Oct. 15; a permit valued at $3.4 million was issued for the fueling island and vehicle wash base on Oct. 15.

Microsoft's Osmium data center. West Des Moines issued a building permit valued at $82.8 million for Microsoft's Osmium data center under construction at 5855 S.W. Kerry St. The data center, located on a about 200 acres, will be about 1.7 million square feet when complete. The permit issued on Oct. 16 was for a 93,020-square-foot building.

Rendering above: The public entry into the city of Des Moines' planned Municipal Services Center II includes the use of at least four materials: glass, accent panels, precast concrete and metal, both painted and perforated. Architectural rendering by OPN Architects
Interactive commercial

building permit map

Commercial building permits valued at more than $279.4 million were issued for projects in 13 Des Moines-area communities and Polk County in October 2020, data from the permits shows. Click here to find out what commercial building permits were issued in the Des Moines area between Jan. 1 and Oct. 31, 2020. To view a spreadsheet that includes the commercial building permit information, click here.
Facebook Notice for EU! You need to login to view and post FB Comments!