Community remembers John Ruan III as dedicated businessman and philanthropist
Des Moines businessman and philanthropist John Ruan III is being remembered as a man who was dedicated to the community and to his family.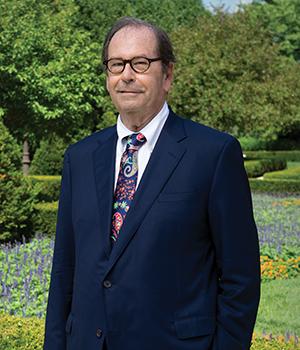 Ruan died Saturday after a lengthy illness, the Des Moines Register reported. He was 78.

His influence was felt city-wide, from Gray's Lake and the Des Moines International Airport to downtown Des Moines.

"John loved life. Loved his family. Loved Des Moines and contributed so very much. It's hard to believe he's gone," Ambassador and former president of the World Food Prize Kenneth Quinn told KCCI.

Mayor Frank Cownie said he was saddened to hear of Ruan's passing.

"I really was saddened to hear first of all that he had taken ill a few months ago, but that it just persisted and that he just couldn't get over it," he said.

Ruan's son said his father's death was due to health complications, and not COVID-19.

Ruan continued the legacy of his father's company, Ruan Transportation Management Systems, which his father founded in 1932.

In a statement on its website, the company's CEO, Ben McLean, said that under Ruan's guidance the company grew to be one of the best places to work in the transportation industry.

"John was proud of the role our companies play in supporting our communities and thousands of employee families, just as they supported his own family since 1932," McLean said. "We will continue to celebrate and build on his visionary legacy as we reflect on the positive impact that he had on all of us."

Ruan stepped down as the company's chairman earlier this year, passing the mantle on to John Ruan IV in August.

In the statement, Don Coffin, CEO and president of Bankers Trust, said few people had more influence on the community than Ruan.

"While he didn't enjoy the limelight, Mr. Ruan quietly demonstrated significant business and philanthropic leadership to make our community more forward-thinking and vibrant. I know his family will carry on his important mission," Coffin said.

Bankers Trust is among the companies under the Ruan umbrella.

Ruan also served as chairman of the World Food Prize and chairman of the U.S. Chamber of Commerce. He also served on the boards of Hubbell Realty, the Iowa Business Council, the Greater Des Moines Partnership and the Downtown Community Alliance.

"He just understood the commitment to the community and worked together, and he carried that forward," Cownie said.

Ruan, who took over the family business in 1998, was named one of dsm Magazine'sSages over 70 in 2020.

In that publication, Steve Zumbach, a now retired-partner at Belin McCormick, said Ruan understood his family's role in the community.

"John understands that families that experience success have a responsibility to give back," Zumbach said. "As a result, the Ruan Foundation has provided support for important causes in the Greater Des Moines community and will continue to provide generous support for decades to come."

Gov. Kim Reynolds issued a statement recognizing Ruan's achievements.

"As the Chairman of Ruan Transportation, John Ruan III helped build his family business from the ground up," she said. "As Chairman of the World Food Prize Foundation," she continued, "John helped bring greater awareness to world hunger while also highlighting Iowa's rightful place as the 'Food and Agricultural Capital of the World.'"

Suzanne Clark, president and CEO of the U.S. Chamber of Commerce, said Ruan's commitments spanned far beyond his work in the business and philanthropic communities.

"Above all, he was friend to many and devoted to his beloved family," she said. "We hold his wife Janis and their children in our hearts as they face this time of loss."

Ruan is survived by his wife, his children John IV and Rachel McLean, and his five grandchildren.
Facebook Notice for EU! You need to login to view and post FB Comments!