A decade after the recession, projects continue to transform downtown Des Moines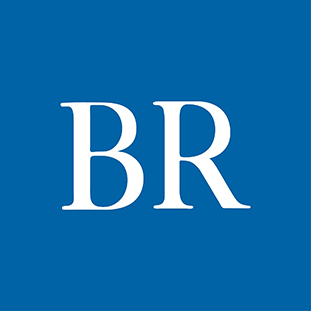 The steady creep of the Great Recession probably was going unnoticed in late 2007 and early 2008 unless you were losing your job, your retirement savings or a piece of development land.

When it struck in Iowa in May 2008, more like a sandbag rather than a brick across the forehead compared to what happened in high-velocity markets, the capital city was coming off a binge of big development projects.

The city was about to take a breather, but planning ahead. Another rush of transformative projects was barely a "twinkle in the eye" of city planners and developers, said Des Moines Economic Development Director Erin Olson-Douglas.

"The projects that have occurred since then weren't even on the radar," she said.

Still, in 2008, Olson-Douglas was part of a team that was looking to the future. When given the assignment, she told then-City Manager Rick Clark that the focus should be on infill projects.

"What was really needed most was the infill type of project that pulled all of the gems together," she said.

There were plenty of gems to collect in 2008. Transformative projects followed, even as the state plunged into the Great Recession. To get a handle on projects that have changed the face of downtown Des Moines or told us a little bit more about ourselves from a cultural perspective, the Business Record turned to people who have watched the transformation and, just as important, have not had a lead dog in the development and construction hunt downtown.

Sure, we have our own ideas, and those might sneak out over the course of this look at the last 10 years. Still, we relied on the observations of Olson-Douglas, who has been in the urban planning game for the city of Des Moines since 2006; Tim Leach, who has been senior vice president of downtown development for the Greater Des Moines Partnership's Downtown Community Alliance since 2001; and Dennis Reynolds, an urban designer and landscape architect who has been a member of the city's Urban Design Review Board since 2013.
One editor's note, though. Reynolds, a true dog lover — if you see Reynolds around Scenic Route Cafe, chances are you have met Mr. Cotton — has been involved in design work for several downtown projects. Still, we respect his informed opinion.
First, it's worth naming the gems that were completed or near completion at the onset of the recession in May 2008.
Two Vision Iowa projects, the Iowa Events Center and the Science Center of Iowa, were open and operating; the Western Gateway was transitioning into what Reynolds described, in a flattering way, as "corporate headquarters row"; the John and Mary Pappajohn Sculpture Park was open and teasing the imagination of passersby; you could imagine yourself melting into the copper-colored cladding of the new Des Moines Public Library, at the same time that the old library was emerging as the World Food Prize Hall of Laureates; Martin Luther King Jr. Parkway blazed a new trail from the Raccoon River on the west to the Des Moines River on the east.
Principal renovations

In 2011, Principal Financial Group and OPN Architects launched meetings that would lead to major changes in the Fortune 500 insurer's downtown campus. The financial investment was huge, with estimates ranging from $200 million to $500 million. The dollars alone will catch your attention. But the project changed the way we view the workplace and the changing nature of the downtown workforce. Principal, of course, saw the changes coming. It was shifting from a transactional business to a knowledge-based business, and it needed to reconfigure the workplace to recruit the tech-savvy workforce it needed. Office spaces were giving way to collaboration zones. We heard a lot about the open office, neighborhoods, nooks, free-roaming workers who could plop down their laptops on a sofa and get some work done. Corporate headquarters at 711 High St. has a mix of a game room and fancy food court that is flooded with light, adorned with artwork and offers views of conference rooms suspended over an atrium. That's all heady stuff.
Olson-Douglas said the renovations have provided an additional benefit for city officials, who had long puzzled over how to redevelop open space on either side of Seventh Street north of Grand Avenue after decommissioning a parking ramp. Ultimately, Principal built a new parking ramp on the west side of Seventh and included ground-floor retail. On the east side, Nelson Construction & Development has rebuilt a skywalk entrance and is underway on a commercial building to be followed by the construction of an apartment building.

Little doubt, Principal made a statement.

"Everything was built around employee collaboration, making sure that you're doing away with offices and putting in collaboration space, putting in places where people can work but not tied to one workstation," Leach said. "I think the commitment to Iowa, commitment to Des Moines is probably the bigger story and all those components of historic rehab and and adaptive reuse of the 711 High building and reimagining the campus space are the components that got you to that commitment to talent attraction."
The land swap of 2012

This was the strategy, launched by business icon Bill Knapp by most accounts, to deal with problem properties and ultimately land Greater Des Moines its long-sought convention center hotel at the Iowa Events Center.

The first piece of the picture to fall in place, in fact the first evidence that something big was afoot, came when a nonprofit group of business and civic leaders called Des Moines Redevelopment Co. bought the former Allied Insurance building at Fifth Avenue and Park Street in the shadow of the Events Center. The property eventually was sold to Polk County and is now the site of the recently completed $101 million convention center hotel — the Hilton Des Moines Downtown.

But the big picture was far more complicated. The Riverfront YMCA was in need of a new fitness center, a place that might convince job prospects to move to the city and Greater Des Moines. An aquatic center capable of hosting Olympic swimming trials would help attract visitors to the town, as well. At the same time, the Polk County Convention Complex was underused and unappreciated at Fifth and Grand avenues.

Meanwhile, Wellmark Blue Cross & Blue Shield, with its new headquarters in the Western Gateway, had little use for the former J.C. Penney building that it had acquired on Fifth, north of the Polk County Courthouse.

The land swap placed the former J.C. Penney building in the hands of Polk County, the county's former convention center, called the Plex, in the hands of the YMCA of Greater Des Moines, and the Riverfront Y on the real estate market.

Big projects have been the result.

A key piece of the land swap was the acquisition of the former J.C. Penney building along Fifth Avenue by Polk County. In November 2013, voters approved a four-phase project that included renovations to the Polk County Courthouse, conversion of the former J.C. Penney building in what is not called the Polk County Justice Center and the transformation of the former jail on the west side of the courthouse into a criminal courts building. From the outside, the project has transformed the view at the west end of Court Avenue, with modern buildings flanking the courthouse on the north and west. The courthouse has had an exterior cleaning. The final phase will be the restoration of the interior of the courthouse. The $29.4 million reconstruction of the former jail into the criminal courts building is scheduled to be finished in October.

Earlier this year, the $34 million transformation of the Plex into the Wellmark YMCA was completed when the Prairie Meadows Pool opened inside the Y's MidAmerican Energy Aquatic Center. The fitness center opened in January 2015. The completion of the pool was a testament to the determination of several business leaders, with Knapp, businessman and developer Jim Cownie and Hubbell Realty Co. President and CEO Rick Tollakson leading the pack. Those leaders had already played key roles in the land swap.

So what about the old Riverfront Y? Things didn't turn out as expected for the nearly 2-acre property along the Des Moines River. A focus for an iconic private development, the property will be home to a $140 million federal courthouse, which could prove to be iconic in its own right.
Hubbell Realty Co.'s Bridge District
On a list with few unanimous choices, this development was an exception. Hubbell created a neighborhood of multifamily buildings and upscale for-sale townhomes between Des Moines Street and Interstate 235 and east of the Des Moines River and Robert D. Ray Drive.

Years ago, this was an area of aging warehouses and commercial buildings, with much of the property owned by Principal Financial Group. The commercial buildings were demolished, other property was acquired and Hubbell set to work on a project that has extended the East Village to the north. The project inspired at least one proposal for the reuse of the nearby city-owned Argonne Armory Building.

"You remember all of the flat stuff that was in there," Leach said. "And then you put in the (Principal) Riverwalk and this beautiful (Women of Achievement) bridge, and somebody says, 'Why don't we put a neighborhood in there?'"

The Bridge District provides additional rooftops necessary to the continued growth and prosperity of the East Village, he said.

"That goes back to where do people want to live, where do people want to be," Leach said. He pointed out that out-of-towners who move to Des Moines are surprised that they can find such a neighborhood in an urban setting.
East Village second wave

At times, it seems as though progress in the East Village is like watching a wind-riled tide rolL in. It keeps coming wave after wave. Still, Leach took note of the transformation of East Grand Avenue, notably Heart of America's AC Hotel and projects spearheaded by a development group led by Cownie's JSC Properties as being part of a noticeable wave that will continue to connect downtown on the east and west sides of the Des Moines River.

The development group is a collection of individuals with big visions who have taken parking lots and overlooked properties and turned them into retail and office spaces, restaurants, breweries and housing.

A mixed-use project at 219 E. Grand attracted a national retailer, and directly to the east a surface parking lot was turned into a much needed parking ramp that provided more space for additional development. Under construction on the north side of the ramp is a commercial building built of massive, laminated timbers that is beginning to lease out months before it is completed.

"That vision and that second wave, as you call it, is a significant thing," Leach said.

Nelson Construction & Development will provide additional parking in a unique ramp under construction across Grand from the AC Hotel while also building more commercial space.

And the activity in the East Village is spreading south to the Market District area, where Nelson and Indianapolis-based TWG Group have neighboring mixed-use projects at former industrial sites.
Gray's Station/Gray's Landing

If the recession left a scar downtown, it was a swath of land between Martin Luther King Jr. Parkway and the Raccoon River in an area initially called River Point West.

Plans called for a massive urban renewal effort to bring life to the southern edge of the central business district that began in the 1990s and seemed to have promise when Minneapolis developer George Sherman entered an agreement with the city that relied heavily on federal loans to trigger infrastructure improvements and development.

By 2008, Sherman had already completed Vine Street Lofts and a condominium project called Waterstreet Brownstones and was at work on the renovation of warehouse into more residential units.

Sherman's Gray's Landing and Gray's Lake Office Park projects in River Point West stalled with the recession. Sherman cancelled some contracts to buy property and narrowed his focus.

In 2015, Sherman was ready to build in an area between Southwest Ninth and Southwest 11th streets and north of Hubbell Realty Co.'s Cityville on 9th development. Two apartments buildings and a hotel have been completed and land was sold for a daycare center.

Still, the original plans laid out by Sherman and the city called for carrying development south to the Raccoon River and west to Southwest 16th Street.

In 2017, Hubbell bought more than 70 acres of that land from Norfolk Southern Railroad and announced plans for community of at least 2,000 residents called Gray's Station. The project could be the gamechanger long sought by the city for the area.

Hubbell's plans call for a mix of housing, everything from single-family homes to apartments to for-sale condominiums, along with a bridge that will provide a link to Gray's Lake and eventually to Water Works Park.

"The neighborhood as it is envisioned is a big deal for Des Moines and specifically for downtown," Olson-Douglas said. "It will provide housing for people who may not have thought downtown was a place that they would want to live."
Walnut Street

By 2008, Des Moines officials had had enough with using a seven-block stretch of Walnut Street as a transit mall. The What's Next Downtown? report from the Downtown Planning Project Steering Committee called for its removal and its transition to a "movement spine" through downtown.

Part of that transition was the renovation of the formers Younkers Department store at Seventh and Walnut streets. The project was one of fits and starts that ended with a fire in 2014 that destroyed the original Younkers building and damaged, but spared, an addition called the Wilkins Building.
Blackbird Investments, the development group that brought the city its first net-zero office building with an historic rehab project in the Market District of the East Village, bought both properties. Blackbird brought the historic Tea Room back to life and restored the Wilkins Building as a residential structure. It proposed a high-rise apartment for the original Younkers site.

EMC Insurance Cos., with its centerpiece office tower looming over Walnut, bought Hub Tower out of receivership in 2010 and two years later bought the struggling Kaleidoscope at the Hub. Hub Tower was virtually vacant at the time EMC bought it, and the company began an aggressive push to bring in new office tenants with renovations.

In January 2017, a $3.3 million streetscape project was completed between Fifth Avenue and Seventh Street.

EMC expanded its Walnut campus to the west along the south side of Walnut and earlier this year the company and Blackbird agreed to a land swap. EMC would turn over the east section of the Kaleidoscope at the Hub to Blackbird, while Blackbird would deed the Younkers site to EMC.

The deal provided EMC with more room to expand and Blackbird gained an intersection with views where it could renew plans for its high-rise.

Farther west along Walnut, local developers and Minnesota-based Roers Investments brought new structures and rehabs of old buildings, creating an area with a "quiet maturity that is so new it doesn't quite have a name," Reynolds said.

There is no end date for completing the Walnut transformation, but Leach said it will happen.

"Walnut Street didn't get in its condition overnight. … We'll turn that thing back around," he said.
So, how have we fared?

For the most part, this story focuses on things you can see, but there are signs of recession recovery many of us don't notice.

Olson-Douglas pointed to the commitment the Federal Home Loan Bank of Des Moines made to the city after it merged with the Federal Home Loan Bank of Seattle in 2015 and consolidated operation. Last year, the Federal Home Loan Bank of Des Moines bought the former Voya headquarters at 909 Locust St. and launched a major renovation. Voya moved its operations to Hub Tower.

It is worth noting that Starbucks, a plum catch when it landed at the Temple for Performing Arts when its renovation was completed in 2002 as a crowning achievement of the creation of the Western Gateway, will move across the street to 909 Locust.

"When Cognizant, the Federal Home Loan Bank, Voya, Global Atlantic, within about an 18-month period of time committed to downtown, that was really impactful,"
Olson-Douglas said. "There were four companies searching for office space who a decade ago might not have entertained going into downtown, and all four stayed."

Reynolds said that the downtown has remained compact while continuing to grow.

"I think we should feel really good about how compact downtown is," he said.

And Leach pointed out that Des Moines is built to weather a storm.

"When we saw our IRA values cut in half, it was a pretty scary time," Leach said. "We watched some of our corporate companies, their stocks took a hit, but from a development standpoint, we had projects going on. Maybe it was a breathing period, but we had projects going on. We had some residential projects, some of those warehouse conversions, some of those things that came on line. I think that we have rebounded really well."
---
'Gems'' of the last decade

• Principal Financial Group Inc. made a commitment to staying downtown, signaled a shift in workforce to knowledge-based workers and spent multiple millions of dollars in renovations to its campus that were designed to attract those workers.
• A new neighborhood called the Bridge District sprouted and stretched the borders of the East Village to near Interstate 235.
• A successful convenience store operator teamed with an internationally recognized architect for a one-of-a-kind headquarters in the Western Gateway.
• A second wave of development is occurring in the East Village.
• A strategy to bring a convention center hotel to the city was executed to near perfection, finally.
• Work is underway on another sprawling neighborhood, Gray's Station, between Martin Luther King Jr. Parkway and the Raccoon River. It will provide housing for 2,000 or more people and provide a connection from the central business district across the river to Gray's Lake and a reconstructed Water Works Park.
• Two bridges are on this list, both under construction at the same time in 2010.
• The reinvention of Walnut Street makes this list. Its transformation is incomplete, but EMC Insurance Cos. and others are bound to see it to completion.
• Corporations decide to stay downtown rather than move to the suburbs.
• The first bridge built in the city in 100 years spans the Des Moines River and leads to an emerging development area along East Martin Luther King Jr. Parkway. To the north, the Women of Achievement pedestrian bridge provides a riverwalk connection across the river.
Facebook Notice for EU! You need to login to view and post FB Comments!