Construction began on 1.2M square feet of industrial space in the first quarter in Des Moines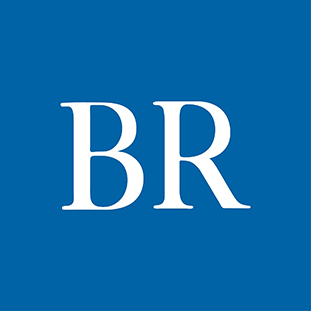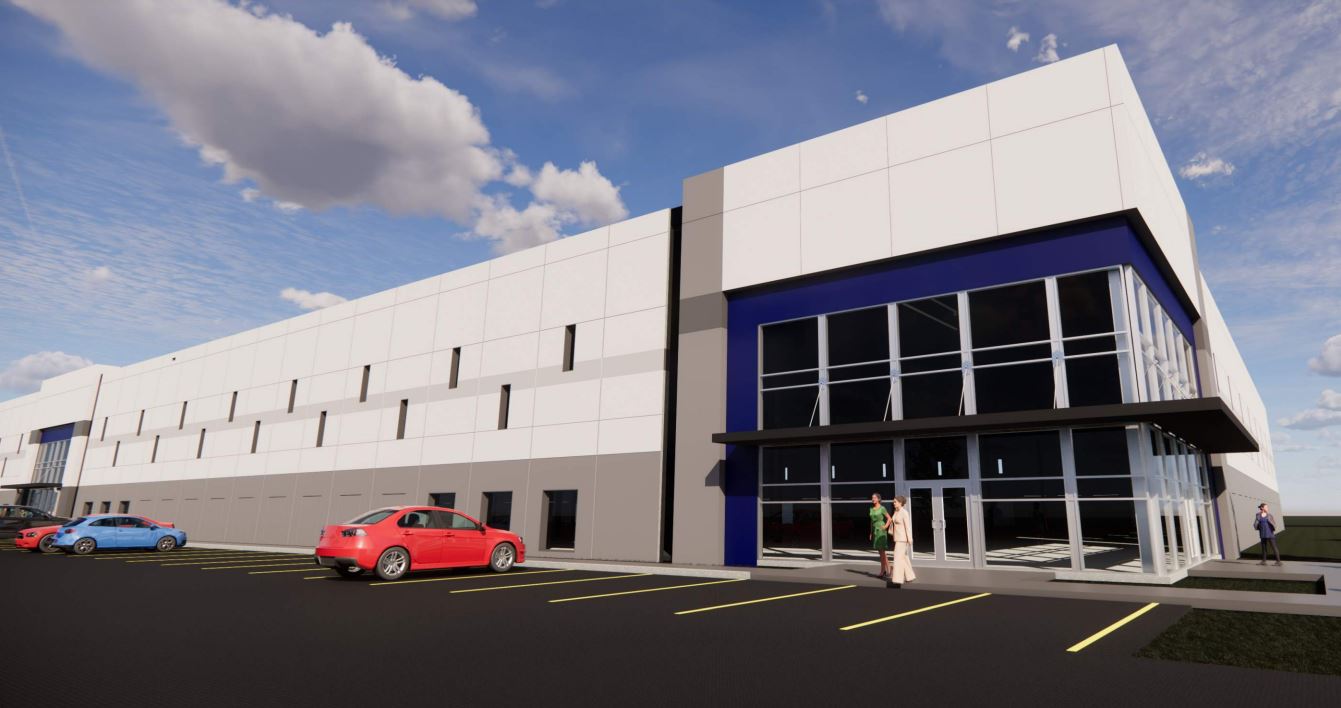 A 212,000-square-foot industrial warehouse under construction at R&R Realty Group's Center Pointe Business Park in Urbandale is one of five new warehouse projects that got underway in the first quarter in the Des Moines area.
Rendering courtesy of R&R Realty Group
Construction began on more than 1.2 million square feet of industrial space in the Des Moines area during the first quarter of 2022, a sign that demand continues to exist for warehousing.



Commercial building permits valued at over $94.8 million were issued during the first quarter for five new industrial warehouse projects, a review of commercial building permits from area communities showed. (Overall, the value of all new permits issued in the period between Jan. 1 and March 31 totaled over $292.7 million, the permit data showed.)



"There's an extremely low amount of Class A industrial space in the market right now," said Michael Anthony, project executive for Opus Group, during the

Business Record's recent Real Estate forum.

The pandemic accelerated development of warehouses on sites near heavily traveled thoroughfares such as Interstate Highways 35 and 80 that intersect the Des Moines area. Retailers and others, in an effort to get their products closer to consumers, are snatching up warehouse space as it comes available, Anthony and others said.

"Currently there's over 730,000 square feet of preleasing going on in this marketplace," Anthony said during the forum. A year ago, there was no preleasing occurring, he said. "What we're seeing now is supply trying to catch up with that demand."

The five industrial warehouse projects that got under way in the first quarter are:

• A 497,587-square-foot warehouse at 2301 St. N.W. in Altoona. VanTrust Real Estate, a full-service development company headquartered in Kansas City, Mo., is developing the 75-acre Altus Commerce Center, located near Northeast 62nd and Hubbell avenues. The warehouse is the second one being built on the site. The permit value was $34.9 million.

• A 195,900-square-foot warehouse under construction at 1000 Commerce Crossing in Bondurant. The building is being constructed by Opus Group. The permit value was $17.6 million.

• A 212,000-square-foot warehouse at 10300 Northpark Drive in Urbandale. The warehouse, being constructed with precast concrete panels, will have a total of 224 parking spaces including 54 for trucks, a city document shows.

The industrial building is part of Center Pointe Business Park, an R&R Realty Group development. The permit value was $17 million.



• A 200,500-square-foot warehouse at 5950 S.E. Delaware Drive in Ankeny. The warehouse, composed of taupe precast panels, includes 15 dock doors. Ryan Cos. US Inc. is developing the project. The permit value was $14.1 million.

• A 157,500-square-foot warehouse at 6910 S.E. Four Mile Drive in Ankeny. The speculative warehouse will include 15 bays, 26 dock doors and 32-foot clear height ceilings. The project is the first phase of Hubbell Realty Co.'s Four Mile Distribution Center. The new warehouse is the third Hubbell has built in Ankeny. Two others are located in Crosswinds Business Park. The permit value was $11 million.

"The overarching success and interest we've seen from our former industrial warehouses at Crosswinds makes Four Mile Distribution Center a very viable development for our team," Kris Saddoris, Hubbell's vice president of development, said in a prepared statement. "We continue to see heavy investment interest from our local, regional and national contacts to see projects like this through to the next phase and we believe Four Mile will be another successful project."

Nationally, the vacancy rate for industrial space was 3.1%, according to CBRE's first-quarter market report. And while there is a large amount of space under construction, "strong demand for first- and second-generation space is expected to keep availability historically low this year," the report said.

The industrial vacancy rate in the Des Moines market was 2.5%, according to

JLL Inc.'s first-quarter report

.

Asking rents increased 43 cents per square foot from 2021's fourth quarter, according to the report. "The low vacancy coupled with increasing construction costs continue to push asking rents upward," it said.

The report predicted that industrial activity will continue to be strong in Ankeny, Altoona, Bondurant and Grimes and that development activity will likely expand to areas near Iowa Highway 5/U.S. Highway 65.

"Interest in the overall Des Moines market remains high from both in-market and out-of-market developers looking for industrial land parcels," according to the report.
RELATED: Check out the interactive 2022 commercial building permit map.
Facebook Notice for EU! You need to login to view and post FB Comments!