Construction expected to begin this fall on 2 commercial buildings planned for Johnston Town Center development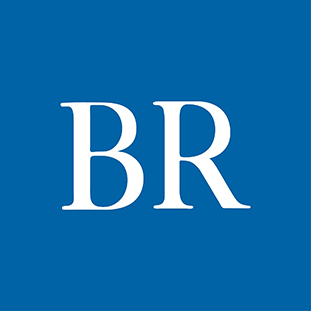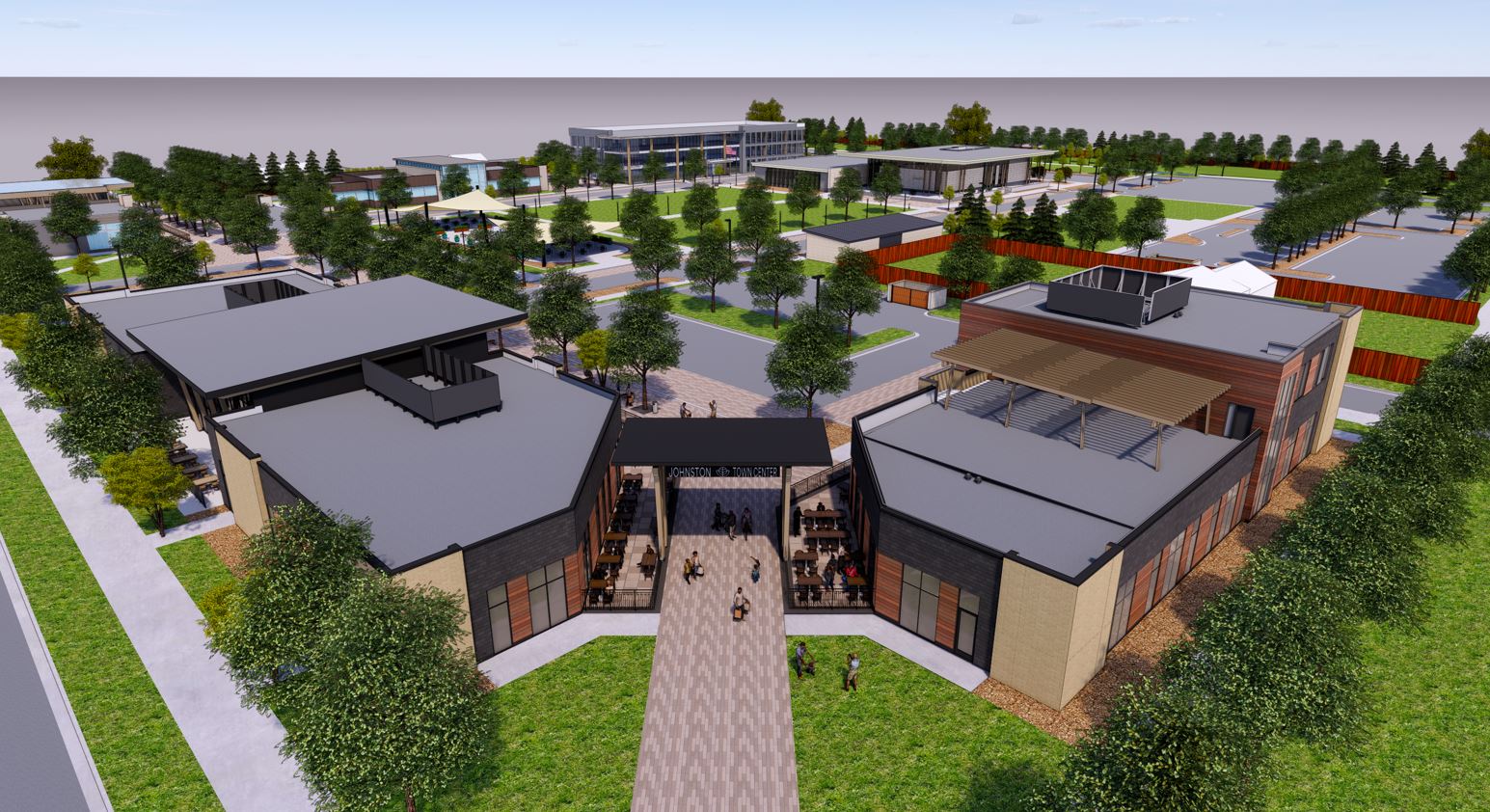 Two commercial buildings will anchor the Johnston Town Center, located on the northeast corner of the Merle Hay Road and Northwest 62nd Avenue intersection. Architectural renderings by OPN Architects
Construction of the first of two commercial buildings that will anchor the Johnston Town Center is expected to begin this fall, with completion expected by mid-2022.

The building, a portion of which will be two stories, is planned at 6201 Merle Hay Road and will include about 10,000 square feet of interior space. The structure, most of which will front Northwest 62nd Avenue, will include an upper-story outdoor roof patio as well as a ground-level patio. The rooftop patio will be about 3,000 square feet.

The Johnston City Council last week approved the site plan for the project.
Also planned is a 14,000-square-foot, one-story building that will front Merle Hay Road. Construction of that building is also expected to begin this fall.

The building "will include a raised center made mostly of glass," said Andy Vis, vice president of Hansen Real Estate, the developer and general contractor of the projects. "We like to call [the middle section] a fish bowl – when people are driving by, they will be able to see into the space."

Vis said Hansen Real Estate is in negotiations with a brewery whose owners are interested in leasing space in the building along Merle Hay Road. A wine bar or other retail shop would likely occupy the second bay of the retail strip, he said.

Development costs for each building total more than $3.5 million, according to Vis. Both buildings will be part of the Johnston Town Center, a $100 million development underway on the northeast corner of Merle Hay Road and Northwest 62nd Avenue.

The Town Center includes the recently completed City Halland a splash pool that will convert to an ice rink in the winter. In the middle of the development is about 1 acre of green space called the Yard at which people can congregate to hear concerts, watch movies or participate in other activities. (To see the Johnston Town Center master plan, click here.)

In addition to the two commercial buildings, a boutique hotel and multistory office building are planned in the Town Center, which city officials hope will become a gathering place for residents.
Hansen Real Estate, which Johnston officials selected to partner with on development of the Town Center, had originally planned to begin constructing the commercial buildings more than a year ago.



The pandemic, however, slowed the project "a good year or so," Vis said. Restaurant and brewery owners who had talked with Hansen Real Estate prior to the pandemic slowed negotiations or backed out of talks altogether, he said.

"We have a group that fell off the radar that's back at the table now," Vis said. "There's been a lot of renewed interest in the project lately."

The building at 6201 Merle Hay Road (shown above) will likely include a restaurant, a physical therapy clinic and office space, Vis said.

Construction materials for the building include wood-patterned cement panes, brick masonry and glass. Permeable pavers will used in pedestrian walkways and seating areas.

RELATED ARTICLE: Ambitious town center project planned for Johnston
Facebook Notice for EU! You need to login to view and post FB Comments!