Construction of proposed Bombers development expected to begin in April
Venue's focus changed from golf to family entertainment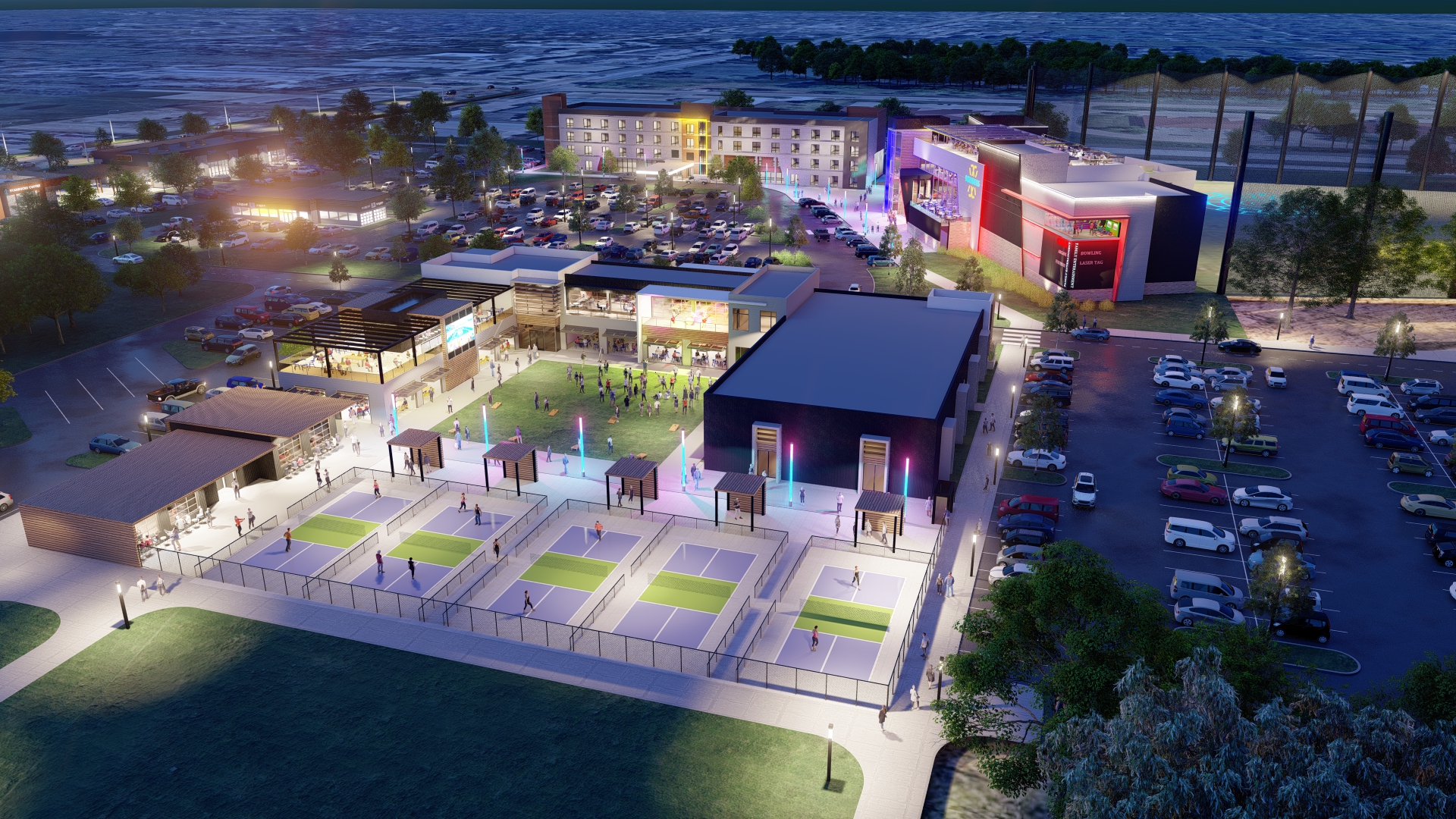 Plans for an entertainment venue in Johnston have expanded to include a wider variety of activity options for guests, who will be able to bowl, throw axes, play pickleball, and drive or putt golf balls, the principal of the project said.
The original concept of Bombers was built around golf. When plans were unveiled last February, the entertainment venue was expected to have 60 climate-controlled bays from which golf balls could be hit onto a driving range. Other features were to include a video arcade, a full-service restaurant, bars and a 100-room hotel.
But after Topgolf announced plans in June to open a venue in West Des Moines, Allen Stoye and others in the development group revisited plans for Bombers and decided to refocus the venue from golf to family entertainment.
"We're still confident that people are going to come to [Bombers] even if Topgolf chooses to come to this market," Stoye said. "We're not going head-to-head on the golf. We're going to be an entire entertainment district.
"It's almost like a Topgolf, SpareTime and Dave & Buster's all rolled into one," he said.
Stoye originally had formed a partnership with Eric Kann and Mitchell Kann to develop the Bombers project on 35 acres at 5055 Merle Hay Road. After the Topgolf announcement, the brothers decided to pull out of the partnership, Stoye told the Johnston City Council in November. Stoye told the Business Record that he has acquired the brothers' share of the partnership and has brought other investors into the project.
Stoye expects the project to break ground in April and be completed by late summer of 2024.
The centerpiece of the revised project is a three-level, 75,000-square-foot family entertainment center that is expected to include:
36 climate-controlled hitting bays overlooking a 270-yard driving range.
More than 100 state-of-the-art arcade games.
16 bowling lanes.
Areas for ax-throwing, billiards and other games.
Two Popstroke-style putting courses.
Pickleball.
Restaurants, bars, conference and event center space, and a live music venue.
Bombers is also expected to include a 95-room hotel, four additional development pads, a fishing pond and a kayak launch. The development pads are expected to be occupied by a national chain restaurant, a brewpub and quick-serve restaurants, Stoye said.
"We've been waiting for this for a long time," Suresh Reddy, a Johnston council member, said in November. "We had a question mark about whether this would happen. We're excited to see it move forward."
The proposed development is larger than originally planned, pushing development costs to about $125 million. Originally, the project was estimated to cost $80 million to complete. An expanded main entertainment venue and higher costs for materials contributed to the increase in development costs, Stoye said.
The site's main structure will be three levels, with about 40,000 square feet of space on the first level. The upper two levels, where the golf-ball-hitting bays will be located, will be smaller, Stoye said. The facility is being designed so that it can be expanded if demand exists for additional hitting bays, he said.
The first level will include arcade games and a restaurant with an outdoor patio, Stoye said. A hotel originally was planned to be attached to the main venue. A courtyard now separates the two structures, he said.
"I was frustrated when Topgolf made its announcement," Stoye said. "We went back and looked at [the project] and said, 'Yes, we can do this.'" ν
Watch a flyover video of the proposed Bombers entertainment district in Johnston. The video is by Confluence| Landscape Architecture, Planning + Urban Design and Keen Project Solutions. http://bit.ly/3J1nPou
Additonal information about Bombers can be found at www.bombers.golf
Update: Proposed Topgolf, Suite Shots projects inch forward
Three golf entertainment venues have been proposed for the Des Moines area. In addition to Bombers, announcements have been made for both Topgolf and Suite Shots to open venues.
Here are updates on both proposed developments:
Suite Shots: In fall 2021, developer Paul Cownie announced plans to partner with a North Dakota group to develop a golf entertainment facility on 25 acres south of Grand Avenue and west of Interstate 35 in West Des Moines. The three-level Suite Shots would include 60 climate-controlled bays from which golfers would hit balls onto a range. A restaurant and bar would also be included. A group of people who live in the nearby Glen Oaks country club development oppose the development and filed two lawsuits in an effort to stop the development from moving forward. One of the lawsuits has been dismissed. A portion of the second lawsuit has been dismissed; another part is pending. Cownie said the project is moving forward. "We really love the location," he said.
Topgolf: The Dallas-based golf entertainment company announced plans last June to open a venue on the northwest corner of South Jordan Creek Parkway and Mills Civic Parkway in West Des Moines. Developer Richard Hurd owns the land on which Topgolf is interested in developing a venue.
Since the announcement, Topgolf has been quiet about its development plans, which is typical for the company. Hurd told the Business Record that he remains in "constant contact" with Topgolf representatives and that the project is beginning to move through the process of gaining necessary city approvals.
Lynne Twedt, West Des Moines' development services director, wrote in an email that a permitted conditional use request has been submitted to the city that will be considered by the Board of Adjustment in either February or March. A traffic impact study is underway, she wrote. A site plan has not yet been submitted.
One issue that will be reviewed is whether the tall poles that hold up netting surrounding the driving range will cause interference between the antenna at the WestCom Emergency Communications Center at 8055 Mills Civic Parkway and an antenna that is on top of a water tower at South 50th Street. Twedt wrote that WestCom will coordinate a study of the radio pathways.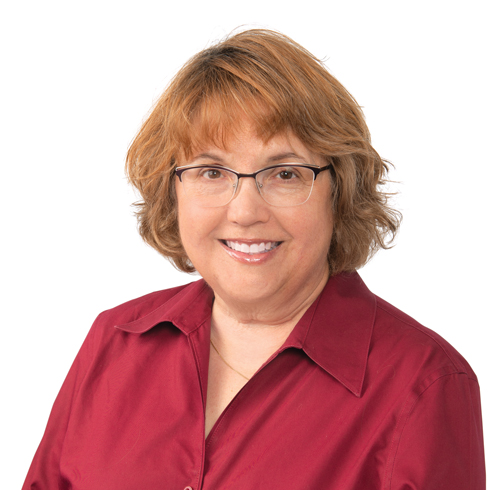 Kathy A. Bolten is a senior staff writer at Business Record. She covers real estate & development, law & government and retail.
Email the writer
Facebook Notice for EU! You need to login to view and post FB Comments!