Consultant seeks 'unity of purpose' in hotel-casino proposal for airport
Prairie Meadows CEO says competing casino would be 'detrimental' to Central Iowa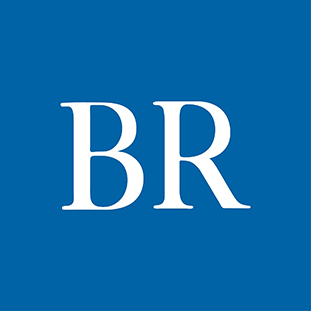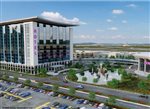 If passenger traffic at Des Moines International Airport continues to grow at its current pace of about 5% annually, the airport will be handling some 12.5 million passengers per year just 30 years from now. In comparison, at the end of 2019 the airport set a new record of more than 2.9 million passengers.
A proposed plan to build a hotel-casino complex at the airport would accelerate progress toward one of Greater Des Moines' top priorities — funding a larger airport terminal to accommodate the swelling passenger volume, says Reggie Sinha, an independent airport consultant.
"As an Iowan, I want to see a world-class terminal come in, because we absolutely deserve it," he said. "Let's find out if we can all get together, with a unity of purpose, for the good of all."
Sinha, who earlier this month provided a preliminary outline of his proposal for a $225 million entertainment complex at the airport, said that providing a percentage of the estimated $85 million in annual revenue from the hotel and casino earnings would enable officials to successfully close the funding gap for the proposed airport improvement plan.
"I have been an entrepreneur all of my life," Sinha said in an interview with the Business Record. "I have started and sold several companies. So I seem to have an entrepreneurial mindset. When I look at any project, I look at it in terms of: How do we actually create a business?"
According to the New Airport Improvements Study released by the Des Moines Airport Authority in March 2018, the cost of a new terminal and all the related infrastructure improvements would total $434 million. With the airport's current passenger facility charge, federal grants and other funding sources considered, the project was estimated to have an approximate funding shortfall of $200 million.
Sinha, who has worked as a private consultant for airport and seaport projects in India, the Middle East and China over the past 18 years, is scheduled to appear before the airport board for a second time when it next meets on Feb. 11. He made his first public presentation of the plan to the board earlier this month.
The controversial proposal — which Sinha said he initially offered to Prairie Meadows officials without specifying that the site was located at DSM International — is being criticized by Prairie Meadows CEO Gary Palmer as "detrimental" to the community. Sinha's proposal calls for Wild Rose Entertainment, which currently operates three of Iowa's 19 casinos, to operate the casino.
Sinha, a native of India who became a U.S. citizen, has lived in Iowa since 1996 and has worked as a transportation consultant on overseas projects for nearly two decades. In addition to his consulting business, he has been an adjunct instructor of business and entrepreneurship for Des Moines Area Community College for the past 15 years. He has a master's degree in transportation from Iowa State University and a Master of Business Administration degree from the University of Iowa.
How the proposal emerged
Having worked on multibillion-dollar expansion projects for a number of large international airports around the world, the $200 million shortfall facing Des Moines' terminal project seemed relatively minor and was frustrating to him, Sinha said.
As the plans were being discussed for Des Moines' terminal replacement, Sinha was following the project closely but chose not to become involved. For one thing, he had never worked on an airport project in the United States before.
"In [the U.S.], all the airports are government-owned. In other countries, the airports' operations and actually much of the ownership are privatized, so there are greater chances for a small business like me coming in to monetize a project," he said. "And then it's complicated [for U.S. airport projects] that you have to become a vendor and you've got to qualify and all of those sorts of things — it's just very complex."
When he first saw the airport expansion plan in 2018, he was dismayed with the discussion that the project would have to be downsized considerably in order to deal with a funding shortfall.
Sinha's plan for a hotel-casino project emerged from a request for proposals the airport board issued in January 2019 seeking commercial projects that would best use non-aeronautical land on the airport. For his analysis, Sinha studied about 20 international airports across the country.
He determined that an on-airport hotel connected to the terminal "was a very successful and convenient amenity for travelers," but after crunching the numbers, found that a 300- to 350-room hotel alone would not be financially viable. Then he considered: What about adding a casino?
"Frankly, I had never gone in a casino once in my life," Sinha said. "But the more I got into [considering] a casino, the more excited I got. There were about 100 casinos a decade ago in the United States; now there are about 1,000, including 19 casinos in Iowa."
Prairie Meadows approached first
The first potential partner that Sinha approached was Prairie Meadows, which rejected a written proposal that Sinha had made that, for proprietary reasons, did not include the specific location of the proposed project.
Prairie Meadows' CEO, Gary Palmer, told the Business Record that Sinha's initial proposal appeared similar to the many unsolicited offers that the casino receives each year seeking to buy out its operations.
Subsequently, Des Moines Airport Manager Kevin Foley arranged a meeting with Palmer on Dec. 16, bringing along Sinha to introduce him and to make his pitch for the hotel-casino project. Palmer brought the offer to Prairie Meadows' executive committee two days later.
"They [the executive committee] were not interested," Palmer said. "It would have just caused too many headaches for us."
Prairie Meadows' nonprofit status and its charitable relationship with the city of Des Moines and Polk County were key considerations, Palmer said.
"Our initial thought was: We are nonprofit and all our profits go back to the community," he said. "The [Iowa Racing and Gaming] Commission and our attorneys agree that whoever does [another casino] would need to do a whole new referendum, which first requires a petition drive. It's a long, lengthy process.
"We think it would be detrimental to the community [because] we're giving all our money to the community and to the cities," Palmer added. "Wild Rose is for-profit — so it would be a big detriment to the community, no question."
Keeping an open mind
Polk County Supervisor Matt McCoy, whose district includes south Des Moines and the airport, said he wants to keep an open mind about the project as it's debated. McCoy said he sees two major hurdles that Sinha would need to overcome to advance his casino-hotel proposal.
The first is the current revenue-sharing agreement that Prairie Meadows has with Polk County and the city of Des Moines, which was most recently renewed in December 2018 for 2019-2026. The second hurdle to overcome would be securing sufficient petition signatures to schedule a referendum for an additional casino through the Iowa Racing and Gaming Commission.
Under the current revenue-sharing agreement, Polk County receives a monthly rent payment from Prairie Meadows of $1.325 million, plus 5% of Prairie Meadows' adjusted gross receipts per year, plus 1% of adjusted gross receipts that exceed $225 million in any given year.
Under that agreement, McCoy noted, the city is precluded from bringing in or supporting another casino operation. However, the agreement also recognizes that while it is in the best interests of Polk County and Prairie Meadows that another casino operation not be established in either Des Moines or Polk County, it's understood that neither the county nor Prairie Meadows can preclude another casino from coming in.
From his perspective as a county supervisor, "I am very supportive of the expansion of Des Moines International," McCoy said, referring to the proposed terminal project. The airport "is a really important piece of our county, and we have to modernize our infrastructure — we know it's going to take a significant investment."
Sinha told the Business Record that he believes there can be room for compromise, such as potentially negotiating to replace a portion of Prairie Meadows' lost revenues. He estimates an airport casino would not cannibalize more than 15% of Prairie Meadows' annual revenues, as he believes the majority of users of the proposed casino would be a different demographic tied largely to airport traffic.
There needs to be an urgency to fund and proceed with the terminal, and the path to getting there is the hotel-casino development, Sinha told the airport board earlier this month.
"If we don't step up and create this [casino-hotel development], in 10 years I think we will have missed the bus — or in this case, the plane," he said.
Facebook Notice for EU! You need to login to view and post FB Comments!