Convention center board gets first look at management agreement with Hilton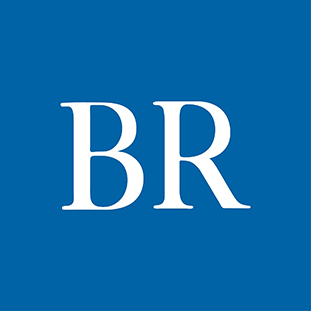 Hilton Worldwide Inc. could receive nearly $1.2 million in management fees annually after revenues stabilize in the fifth year of operation of a proposed $100 million, 330-room convention center hotel in downtown Des Moines.
Hilton would receive a base management fee based on 3 percent of gross revenues to operate a convention center hotel that would operate under its flag at the corner of Fifth Avenue and Park Street in downtown Des Moines, with an additional 1 percent sweetener if it meets a performance goal, the hotel's nonprofit operating board was told last week.
Because of federal tax laws, those percentages will convert to hard numbers when the contract takes effect. The incentive will not be paid in the first partial year, nor in the following full year after the hotel is completed and open for business in 2018.
Tim Oswald, the financial consultant for the Iowa Events Center Hotel Corp., said during the nonprofit's board meeting on Aug. 25 that operations and revenues are expected to stabilize in the fifth year of operation in 2023. A proforma from Hilton Worldwide anticipates gross revenues of nearly $29 million by that time.
Under those projections, HIlton would receive an annual fixed management fee of $865,400 beginning in 2023, with adjustments for inflation. If the hotel generates room revenues that are 95 percent of the revenues generated by five hotels in Greater Des Moines, Hilton will receive an incentive of $288,480 per year in the fifth year. That number is based on the $29 million in projected gross revenues in the fifth year. It, too, would be adjusted for inflation. Also to receive the incentive, the hotel must generate enough net income to make loan payments.
Hotels that the convention center hotel would be compared with are the Renaissance Des Moines Savery Hotel, Des Moines Marriott Downtown, Embassy Suites Hotel Des Moines Downtown, Hyatt Place Des Moines/Downtown and the Sheraton West Des Moines Hotel.
The base management fee would amount to 1 percent of gross revenue in the first partial year and first full year of operation, 2 percent in the second year, 2.5 percent in the third year and 3 percent in the fourth year.
The final terms of the agreement, which would run for 15 years with a possible 15-year renewal, are being negotiated by the Omaha-based law firm Kutak Rock LLP, which specializes in such financial agreements.
As it stands, the deal could be terminated under a range of conditions, including if net income is not sufficient to make dedicated loan payments for two consecutive calendar years and if in the trailing 12-month period average room revenue is not at 100 percent of the comparison set of hotels.
Hilton has projected profits of $7.8 million by the fifth year. Finance projections at this point estimate debt service at about $4.9 million. The Hilton projections are based on a 77 percent occupancy rate by 2013 and an average daily rate of nearly $202. An earlier study by hospitality specialists HVS estimated gross revenues stabilizing at $30.5 million by 2013, based on 70 percent occupancy and daily room rate of $201.
Other fees would be included in the agreement. Hilton would receive 4 percent of room revenue, estimated at $18.75 million by 2013, to recover costs that are required by the company of all affiliated brands, a $200,000 fee for services related to the opening of the hotel, and $3 million in startup costs.
HIlton also will pay $3 million to have its name on the hotel.
Meanwhile, the board was told that Polk County will own the land at Fifth and Park, the former location of Allied Insurance Co., and lease it at a nominal fee to the IEC Hotel Corp.
Polk County Administrator Mark Wandro said that by owning the land, the county will have a "seat at the table" in case hotel cannot meet its debt obligations and lenders seek to foreclose.
Bankers Trust Co. will be the principal lender on an estimated $85 million construction loan. The federal EB-5 program will be a second-tier lender, with the hybrid financing program pledging $20 million to the project. EB-5 is a federal program that grants wealthy immigrants permanent work visas when they contribute between $500,000 and $1 million to economic development projects.
In the case of the Iowa Events Center Hotel, 40 investors will contribute $500,000 each to a fund earmarked for the project. The $500,000 per investment is for jobs in high unemployment areas.
The convention center hotel meets that target by creating an employment zone of census tracts that are contiguous to the hotel. That is a practice that has come under fire from from U.S. Sen. Charles Grassley, who believes that it has led to loosely aligned boundaries in some areas of the country, particularly New York City, where developers have used rivers to connect census tracts.
The EB-5 program expires at the end of the federal fiscal year on Sept. 31 and is expected to undergo revisions before it is reauthorized.