Courage League Sports, Opportunity on Deck merge to become Can Play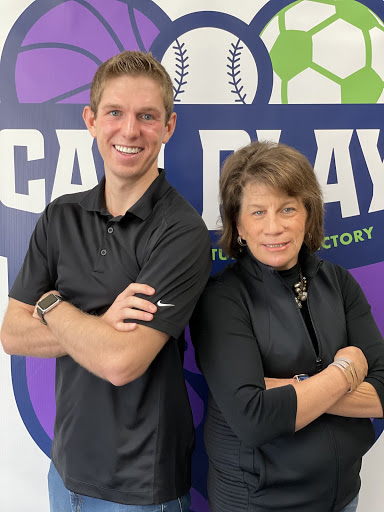 Dylan DeClerck and Melissa Clarke-Wharff will lead the new combined organization under the name Can Play. Contributed photo.
Two organizations that provide opportunities to play sports and other programs and services to disadvantaged children and those affected by a disability or chronic health condition have merged to combine their resources under a new name.


Courage League Sports and Opportunity on Deck have combined to become Can Play, with the change officially taking effect Monday.

Dylan DeClerck, executive director of Opportunity on Deck, said the merger was the natural progression of the relationship the two organizations have developed over the past several years.

"As we've grown and as we've served and developed more programs, we've always been able to go back and forth with each other and talk about the new things both of our organizations were doing," DeClerck said.

When the coronavirus pandemic began to spread, leaders of the two groups talked about how they were going to adapt and change to meet the new challenges of the pandemic. They worked together throughout the year, and as 2020 came to a close, they began to discuss merging the two groups.

"Based on those conversations we had, we thought that there was an opportunity to be better together and work together in some ways … and decided this merger was going to be best," DeClerck said. "We're really excited to move forward with this and we're really excited to combine our strengths and make sure that we're sustainable and able to best serve our population here moving forward."

Melissa Clarke-Wharff, founder of Courage League Sports, said the merger just makes sense.

"We've known each other for quite a few years and we both had very similar footprints with our organizations of how we ran them, our involvement in the community, and our collaborations in the community were very strong, and so it just make more sense to do things together and to make us stronger in the community," Clarke-Wharff said.

Although the organizations are combining staff and administrative functions, no layoffs have been done because both organizations were already operating with pretty lean staffs, she said.

Although Clarke-Wharff and DeClerck acknowledge the funding struggles nonprofit organizations have experienced during the pandemic; they said that was not a factor in the decision to merge.

DeClerck said the providing of services and programs should appear seamless to clients and community members.

"We're going to continue to serve those families and continue the programs that we've always used in order to serve those families, so as far as what it looks like on their end, the programs themselves are probably not going to change a whole lot. It's just the branding of how we mark those programs," he said.

It will likely open opportunities for more programs and collaboration for people in both organizations, DeClerck said.

Clarke-Wharff said the new combined organization plans to develop new programming once the pandemic passes.

"It is on the forefront to build new programming, but we're still limited with COVID. But the hope is things will open up more later this summer and fall," she said. "We do have our sights on growing our programming."

Programs and services are offered at various locations throughout the community, such as schools, community centers and park and recreation facilities. The city of West Des Moines will also be providing space at its new Rec Plex for programming, Clarke-Wharff said.

Clarke-Wharff said the programs offered by the new Can Play organization aren't just about playing sports.

"It's about giving them the opportunity to have social interaction, to learn to play together, developing friendships and building those pieces," she said.