CRE forum panelists talk about supply chain issues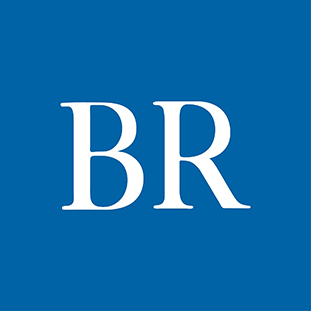 Seven people affiliated with the commercial real estate sector talked about supply chain-related issues during the Business Record's annual Commercial Real Estate forum held on April 20.

The following are excerpts of the panelists' comments:
Michael Anthony, project executive, Opus Group that is headquartered in Minneapolis with offices in Clive and six other cities: "We've seen the [price] of materials escalate as well as delivery delays on every single component within our business. … The only one that hasn't been touched is earth work … but with skyrocketing diesel fuel [costs], we might want to add that one to the mix as well. … We're reaching out to trusted partners and [asking] 'When can you supply me; when can we meet schedule,' and negotiating price that way."
Marquas Ashworth, entrepreneur, distiller and developer. He makes small-batch rye whiskey in Des Moines under the label Ziyad and is developing Center @ Sixth at 1714 Sixth Ave.: Rising interest rates and supply chain issues "have definitely raised the costs of the actual project, but it's like what everyone has said, it's being flexible and trying to find those efficiencies within the design that will help keep [a project] within that budget. We started this project in the midst of the pandemic, so I had a bit of foreshadowing to get to this point."
Matt Brown, president of Formation Group, a building consultant business located in West Des Moines: An architect Formation Group is working with "said something I think was very appropriate. He said 'We're trying not to over design. We're not going to design for the things that we can't get or that cost too much. We want to be strategic about how we approach this.' … We need to collaboratively determine how we're going to approach all of the nuances that we're seeing in this market so that we can make the right choices for clients."
Karl Chambers, CEO and president of Imprint Architects in Ankeny: "Decisions you make during schematic design often aren't the same conditions as when you go to bid on a project. … You really just have to stay flexible. … When you can't get a product or component [you ask], 'What can I do? What else is out there? What ramifications does it have?' Creativity and flexibility are big but so is communicating with the project team. When you change a piece of the project, like going from a steel system to a wood system, that's going to affect the sprinklers and a lot of other things."
Adam Petersen, who is president of PDM Precast in Des Moines: "We've created a lot of trust with our clients over the years to where we can have very candid, real-time conversations and create that flexibility … that they ultimately know will keep us in a rhythm to where we can give them as much certainty as possible."
Tim Rypma, who is president of Rypma Properties in Des Moines and a member of the Des Moines Urban Design Review Board: "What are team has learned the most is to be flexible; look at multiple materials. Also, we've gotten really unique on schedules. … For example, a job I'm working on now has 93 units – it's a multifamily rehab. We will be open in March 2023. We ordered appliances [in] January."
Tina Smothers, principal of Optimum Real Estate Management in Des Moines. Smothers and business partner Jason Grove are converting a former extended-stay hotel in Clive into affordable housing:
"From the time the project was introduced to us until the time we closed [in March] was over a year and a half, and a lot of the pricing had changed in that time frame. Even some of the people that we had lined up to do some of the rehab work for us were not able to do so anymore just because of the demand. We are doing the construction management ourselves."
More online
WATCH a video of the Business Record's April 20 CRE Forum by clicking here.
VIEW photos from the event by clicking here.
READ more about the panelists and the projects with which they are involved in Friday's Business Record. Also in Friday's publication is more about Brad Shoenfelder, the 2022 CRE Pro of the Year.
Facebook Notice for EU! You need to login to view and post FB Comments!