CRE Update: Urbandale's rebranding effort starting to take hold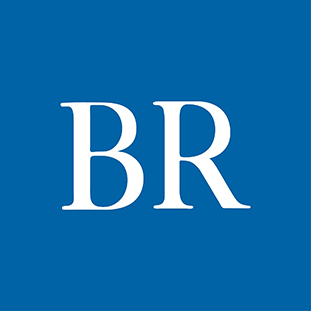 Changing people's well-established habits is challenging, Urbandale city officials have learned during their campaign to rebrand an area around the 90-degree bend in the stretch of interstate highway that bisects the city.
Commonly called Rider Corner, the area was once home to Rider Mine, which closed in the 1950s. When traffic congestion or crashes occur on the stretch of Interstate 35/80 roughly between 100th Street and Meredith Drive, reporters have described the bend as Rider Corner.
"Really, there was nothing positive in that name – a mine and traffic issues," said Curtis Brown, Urbandale's assistant city manager and economic development developer.
Urbandale officials "saw an opportunity to shift perception" after learning approval had been given for construction of a new flyover bridge at I-35/80, Brown said.
Work began in early 2017 to begin figuring out how to brand the area, and after numerous discussions with an array of people including business owners, builders and developers, city officials settled on "Urban Loop" with a tagline of "Turning access into opportunity."
Coming up with a name was the easy part; getting people to use it was another.
News releases were distributed and interviews given explaining the reasoning behind the new name. Change, though, came slowly, Brown said. "We just keep using it over and over and over again."

In recent months, city officials have seen indicators that their efforts are taking hold. The Iowa Department of Transportation used "Urban Loop" in bid documents for the flyover project at Iowa Highway 141. R&R Realty Group used it when they announced plans for a Hy-Vee Fast & Fresh at Meredith and 128th Street.
And Jim Brown, WHO-AM traffic reporter, has begun using "Urban Loop" in his reports, rather than Rider Corner.

"I was resistant to it because law enforcement still refer to it as Rider Corner when you listen to the scanner," Brown said. "But I'm starting to use it more and more."

The Urban Loop is roughly a four-square-mile area on both sides of I-35/80 between Merle Hay and Hickman roads. About 700 acres of undeveloped commercial and industrial land is within the Urban Loop, a term that is inspired by the 90-degree bend in the interstate and an old railway turnaround loop for a trolley that once transported residents between Des Moines and Urbandale.

About 100,000 vehicles a day travel on the portion of I-35/80 that goes through Urbandale and about 26,000 people work in the area, according to data provided by Urbandale.

"Urban Loop" doesn't refer to just the interstate but also to the "commercial/industrial/business park areas that benefit from access to the interstate and Urbandale's unique geographic location," explained Derek Zarn, Urbandale's marketing and communications specialist.
Facebook Notice for EU! You need to login to view and post FB Comments!