CRE update: West Des Moines' upper- story housing program more popular than anticipated
City officials expected financial assistance requests for 30 units; they've received requests for 42 units.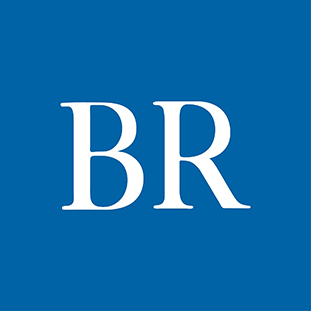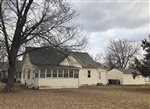 When West Des Moines began its upper-story housing program in Valley Junction last summer, city officials expected it would take at least two years to use the money earmarked for the program.
Instead, the program's popularity has led the city to borrow against future tax increment financing funding to meet the demand. Once funding for the second round of projects is completed, it will be up to the City Council to decide whether to continue it in the future, West Des Moines officials said.
"The program is succeeding beyond our wildest dreams," said Clyde Evans, director of the city's community and economic development department. "The program is worthwhile because more people will live in the [Valley Junction] neighborhood and because of the vitality it will create."
The program provides financial assistance – a forgivable loan of up to $75,000 per rental unit – to property owners who are renovating or upgrading residential portions of mixed-use properties within commercial areas of Valley Junction, West Des Moines' historic district. The units that have asked for or have received funding are charging affordably priced rents.
The commercial area is bounded roughly by Railroad Avenue and Vine Street and the alleys between Third and Fourth streets and Sixth and Seventh streets.
City officials expected applications for no more than 30 units during the two rounds of funding, Evans said. They received applications for 39 units. The City Council is expected to discuss funding requests for 24 units at its meeting on Tuesday.
To date, about $1.1 million has been allocated to the program. Forgivable loans for the new requests would total up to $1.87 million.
Money from the program is also available for new construction, which developer Scott Cutler has received for a project he is proposing on the northeast corner of Fourth Street and Railroad Avenue. The $2.7 million project would include 14 units targeted at people who earn $49,000 or less annually. The council approved providing forgivable loans for 11 units.
A housing study released in May indicated that Polk, Dallas, Warren and Guthrie counties need to add 23,577 new rental units in the next two decades to accommodate the people expected to fill more than 150,000 new jobs predicted to be created. Thousands of owner-occupied residences will also be needed, according to the study.
An estimated 70% of new households are expected to have annual incomes of less than $75,000, the report said. That means about three-fourths of the new rental units will need to charge monthly rents of less than $1,250, according to the study sponsored by Capital Crossroads, the Polk County Housing Trust Fund and the cities of Des Moines, Ankeny, Clive, Norwalk, Urbandale and West Des Moines.
Units in West Des Moines' upper-story housing program – and Cutler's proposed project – will help meet that need, Evans said.
"The people who will be living in these units are doing OK, but they aren't making a fantastic salary – they are young professions, people in their first jobs," Evans said.
The program is important because it's providing affordable housing to a key demographic, Mayor Steve Gaer said. In addition, while the residential area around the Valley Junction commercial district includes dozens of affordably priced houses, few are for sale, he said.
"The challenge is that older empty nesters are not leaving their houses," Gaer said. "They like the neighborhood, and moving into [senior citizen housing] may be more expensive than where they live now. That means there's few starter homes for young people or single people."
Rental units in the upper-story housing program will help fill that need, he said.
In addition, Gaer said, hundreds of people work in retail stores located in West Des Moines as well as Valley Junction. Many want to live closer to where they work; the upper-story rental units will help fill that need too, he said.
Cutler is proposing that a three-story, 13,928-square-foot building be constructed on the northeast corner of Fourth Street and Railroad Avenue. He had requested that the zoning at 101 and 107 Fourth St. be changed to Historic Business and that a Planned Unit Development be established so that he can build a structure that would include ground-level retail and 14 apartments on the second and third floors. The parcels are now zoned medium density residential.
Earlier this week, West Des Moines Plan and Zoning Commission denied Cutler's request to rezone the property after neighbors raised concerns about adding a commercial and multifamily structure to a block with single-family houses.
The request will be discussed by the council on Tuesday.
Cutler said recent studies reinforce the need for workforce housing. Studies done by West Des Moines show an acute need in the Valley Junction area, he said.
During the past five or so years, several commercial properties in and near Valley Junction have been redeveloped and new retailers and restaurants have been attracted to the area.
Still, "there really are not a lot of multifamily residential units in the area," Cutler said. "This project gives someone an opportunity to live in an apartment and maybe walk to work. [The project] will bring more density down here and allow people to live closer to services that they use."
If the project gains all the necessary city approvals, construction would begin this spring with completion by the end of the year, Cutler said.
Gaer said he would like to see more upper-story housing projects in Valley Junction.
"The challenge is there are only a limited number of buildings and locations in which this can be done," he said. "There's unanimous support from the council; we just need to figure out where else this can occur."
Facebook Notice for EU! You need to login to view and post FB Comments!