National summit to focus on creating more civility in local government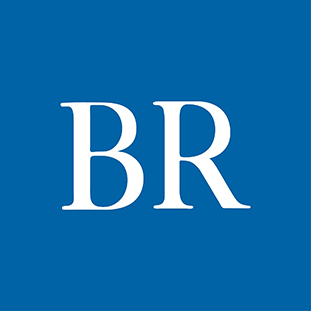 In December, local government officials will receive a lesson on civility.
Civility has seemed to be on the decline in recent years, and there is some data to back that up. Whether it be disruptions at city council and school board meetings — or in higher levels of government — or people's ability to get along and find ways to disagree without being disagreeable.
Drake University's Robert D. and Billie Ray Center, the university's Center for Public Democracy, and Robert Palmer, who is general counsel for the Iowa League of Cities, have organized the National Civility Summit for Local Government. It will be held virtually from 10 a.m. to 2 p.m. on Dec. 7. It is open to anyone and is free to participate in, but registration is required.
"Through Robert [Palmer] we reached out to the National League of Cities, and this is a growing area of concern for them, civility at the municipal level, and they came on board, so we've been working with the National League of Cities and the Iowa League of Cities to put this together," said Scott Raecker, executive director of the Ray Center.
"It will be focused on solutions and what are the tools we can equip municipal leaders, both elected and non-elected, to really continue to achieve optimal performance of their governance in a really strained environment," Raecker said.
That strain comes from a variety of factors, including the coronavirus pandemic; diversity, equity and inclusion issues that came out of the George Floyd slaying in Minneapolis; and the increasing level of partisanship in nonpartisan governance, he said.
The Jan. 6 riot at the U.S. Capitol also has added to the strain, Raecker said.
"There's multiple factors that make it timely to have a national summit on civility," he said.
Raecker sees civility as how one person is nice to another or how someone demonstrates etiquette. Good manners and politeness are "all elements of good human nature."
"But that really is just the floor of what we're talking about," Raecker said. "The real essence of what we're going after is how do we have the difficult conversations? How can we disagree without being disagreeable? How can we work together to resolve really challenging situations in our community and the world?
"How can we help municipal leaders to advance the conversations of difficult and challenging issues? And with that, to provide good governance for resolution and moving forward is a positive pathway," he said.
Palmer said they are focusing on local government because local officials can provide the highest return on investment.
"If we're going to spend a certain amount of time training people to go out and be civil, be role models, to have these tools and use them, that's your highest ROI," he said. "They're in your communities. They're not politicking off in the distance. They're your neighbor. They're at the grocery store. You have that personal side."
Palmer said municipalities can be an infrastructure for civil interaction.
"It's through structure," he said. "But that structure is blind, so if I have the structure, if we have the rules, we know the rules and we follow the rules, I don't have to play the gotcha game. That's why it's important to have this structure."
He said while the structure is blind, people are not and are emotional and say things in the heat of the moment.
"We don't claim to say, 'Here is the structure;you should do this way,'" Palmer said. "What we're starting off with is looking at putting together some type of structure, and as long as you follow those rules, whether you are in power or not, those rules should serve equally."
Where is the line between healthy debate and incivility?
Raecker said things not only become uncivil if there are perceived threats, but also if someone feels like they aren't being heard.
Things can also cross the line if a government meeting is disrupted to the extent that business cannot be conducted, he said.
Raecker said there are people who believe they have to be disruptive for their voice to be heard, and that disrupting government meetings wouldn't necessarily be uncivil. "Those are the types of things we need to be talking about."
"Part of the work on civility will be about building relationships in a way that people are actively listening to better understand another person's perspective rather than foment out that I'm right and you're wrong and let me tell you why you're wrong," he said.
It's also about working to find common ground, even if that means only agreeing that something should be resolved, Raecker said.
"That might be the only agreement," he said. "And there are people that in some cases don't want to resolve things, I grant that, but I think there are things you can always find to seek common ground."
Civility, Raecker said, is the opportunity for people that have challenging issues to bring before a governing body to have their voices heard within the processes of local government.
"And if the processes are not allowing for people's voices to be heard, why would you not expect that people would find other ways to be heard?" he said.
Palmer said there are always people who will perceive rules and structures as an impediment to having their voice heard.
"On one hand we have government operations. On the other hand, we strive to have representative government, and if we want representative government, we need to facilitate the interactions between the voters, the public at-large and the elected officials," Palmer said. "Without the structure, it's the voices and interaction with the public that suffer. The government is going to conduct its business. We've got to facilitate and make sure that we continue to have that openness."
Incivility is causing more elected officials to rethink seeking reelection, or keeping them from running in the first place. Many members of the public don't want to attend meetings, he said.
"It has become a hostile place, and that's not going to lead to the level of government we want," Palmer said. "That's not going to get the great leaders to serve. It's not going to get the great voices participating. The people who are honestly trying to make things better, they're not going to want to deal with this. They're going to go home and be with their families or join another club instead of helping with local government."
It's important for local governments to be proactive, and get a structure in place before an issue forces them to react, he said.
The summit and civics awareness
There will be a panel of people with diverse backgrounds that will participate in the Dec. 7 summit. There will also be opportunities for questions and answers, and sessions on strategies and tools governments can use.
A full list of speakers will be released in the coming weeks.
Raecker said one issue is the introduction of partisan politics into local, nonpartisan races, such as city council and school board.
No one gives up their right to belong to a political party, but local issues such as roads and sewers are not partisan issues, he said.
"Part of this may be more rooted in the necessity of better civics education," Raecker said. "I think there is a general lack of civic understanding and education in some areas."
That partisan engagement in local races is having an effect on civility at the local level, he said.
"When you start to see, which we are seeing in Iowa, both political parties engaging in nonpartisan elections, it brings this 'the party helped me get elected and the party would like to see this done,' and nonpartisan government [should] not bring that to it. It's what's best for the constituents," Raecker said.
There have been city council and school board meetings disrupted beyond the point of being able to conduct business, and chambers of commerce no longer host forums with elected officials because they too often devolve into shouting matches, he said.
But does that mean people are less civil than in prior generations?
While 24-hour news cycles and social media may bring more focus on incivility and create a perception that incivility is more pervasive today than in prior generations, there is some data suggesting that it is more than just perception.
The Pew Research Center released a report in August that shows that people's feelings toward each other based on their political affiliations have deteriorated in the past six years.
The report shows that from 2016 to 2022, more people of both parties say people of the other party are more dishonest now than six years ago. More say people of the other party are immoral, less intelligent, closed-minded and lazy.
"It used to be 'I don't like the party.' Now [it's] 'You're a member of the party, I don't like you,'" Raecker said. "That's a huge shift."
"The real question is can we get better than today?" he said. "We must. We can. Data would back up the fact that from six years ago we're trending in the wrong direction. We're not making progress."
That emphasizes the need to keep nonpartisanship at the municipal level, Raecker said.
"The data is clear that when people are ascribed to a party that people [from a different party] have a perception of them of being more closed-minded, more dishonest, more immoral, more unintelligent and more lazy, and that is not a recipe for good governance," he said.
Facebook Notice for EU! You need to login to view and post FB Comments!