Cultivo cohort completes inaugural agritech virtual academy with Cultivation Corridor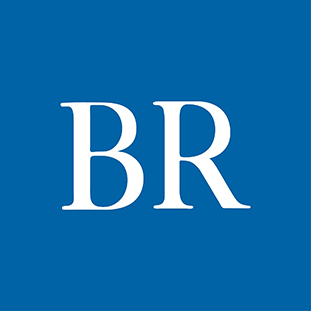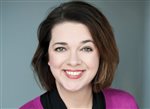 Led by America's Cultivation Corridor, the Cultivo Global Ag Innovation Program opened Iowa's doors to six international agricultural startups already successfully operating in their home country's marketplace. They just needed help to explore the U.S. regulatory process, said Billi Hunt, executive director at America's Cultivation Corridor.

"The world sees Iowa differently," Hunt said. "The world understands our leadership better than we understand our own leadership, so they love getting connected to us."

After the COVID-19 pandemic's arrival, the Cultivo Global Ag Innovation Program transitioned immediately to a six-week course on the Virtual Academy Hub in early 2021, and had the chance to meet around 100 different agricultural contacts who already have relationships built with America's Cultivation Corridor, Hunt said.

All participants — AgriDigital, BL ArcitekBio Limited, Bondi Labs, Escavox, Safe Ag Systems and Swan Systems — will be invited back to Iowa in 2022 for a week-long meeting with other cohort members and Iowa business leaders.

Below, Hunt answered a few questions about challenges cohort members tackled during the inaugural Cultivo program.
What has been the biggest challenge for these cohort members?
The awareness of how you navigate the U.S. system. One thing that they truly understand is you have to have trust with the farmer. There's a lot of questions: How do we build that relationship. How do we get there? The other piece is helping them understand and have a more intimate viewpoint of how you navigate the U.S. regulatory system and finance system. All of that, if you look at it from the outside in, it's very cumbersome, especially regulatory. But having people break it down — "this is how the systems work, this is how you need to organize yourself if you're going to leverage venture capital here" — breaking it down simply to them. Our system can be very intimidating.

The key message there was "you may be successful in Australia or the UK this way, but you may have to put on a different hat to enter the [U.S.] marketplace." … An irrigation company in Australia might be dealing directly with a farmer on something — but here we have opportunities to get involved with corporations, and other ways to tie into that.

All of us, when we try something and we don't know what we don't know, we have some hard learnings. It's been fun helping bring that down and try not to make it so overwhelming.
What does success look like for Cultivo cohort members?
The economic development is different than how people normally look at it, but I think we can have a 90% success rate with some kind of business partnership or alignment.
We're trying to connect with the co-op systems and there might be something that works there. … At the same time, we're making connections with the meat laboratory at Iowa State University, which is one of the top three in the world. So if you're trying to figure out food safety protocols, or extend the shelf life of food by three weeks, [you] may partner with Iowa State. I think they all can have some kind of direct or indirect impact on our food and access here in Iowa.

Jonathan [Marshall, Bondi Labs] said before Cultivo, the U.S. marketplace wasn't on the radar, not because it's not the place to be — it's just that it's so cumbersome. Being part of this class has now made it achievable if they wanted to enter the U.S. marketplace.
How will you keep alumni engaged in Iowa industries? How do you gauge the program's effectiveness?
In 2022, our plan is that [at] the Farm Progress Show we'll bring them in and hopefully we can get them on stage, and they can tell people about their products. One company is coming into Iowa in July, and another one said "OK, I've got to be in Iowa by fall."

We'll be doing a six-month checkpoint afterwards. Are you continuing to engage? Do you have any agreements? Are you working with any consultants?

We're not taking any ownership in any of the startups, which is completely different than an accelerator or incubator, we're providing this as an education. So are we continuing to get enough companies to want to sign up?

For each of them success will look a little bit different, but if there's still engagement in Iowa, I would consider that success.
How does the state leverage all this international engagement outside of Cultivo's program?
If this program really works for ag, is it that hard to make it work for other industries? Probably not. The difference would be for finance, you might not get into the supply chain in the same way we did, but you still need to help them understand the value proposition chain in finance and insurance.

We're probably 18 months ahead of any region copying us. … We've got to keep on top of our game and keep focused on the target, versus wondering what everyone else is doing. Very few states can provide the diversity of connections that Iowa can, so that's what we have in our favor.
Facebook Notice for EU! You need to login to view and post FB Comments!