Customizing employee benefits
A tailored approach to benefits is often low-cost to employers, HR professionals say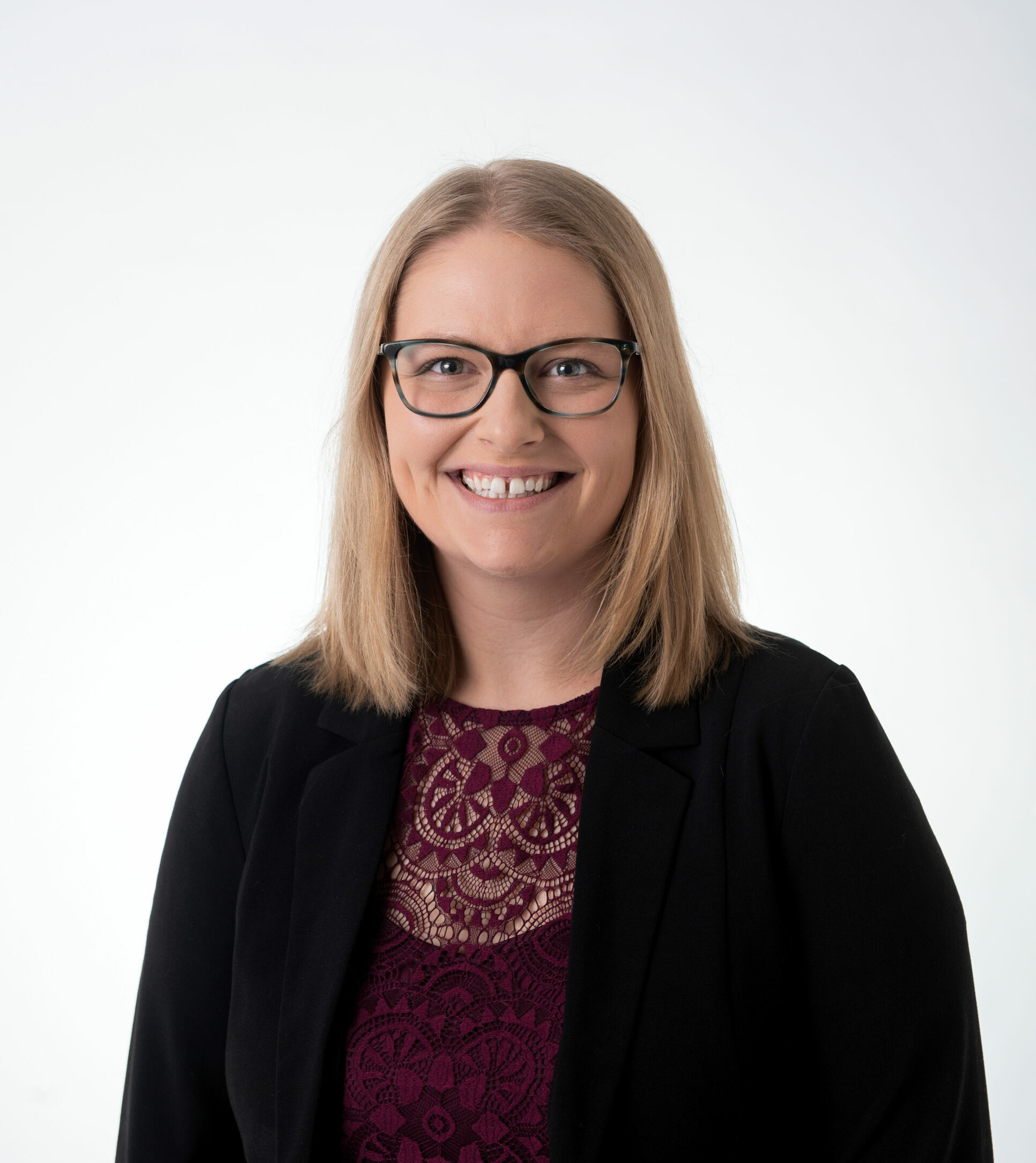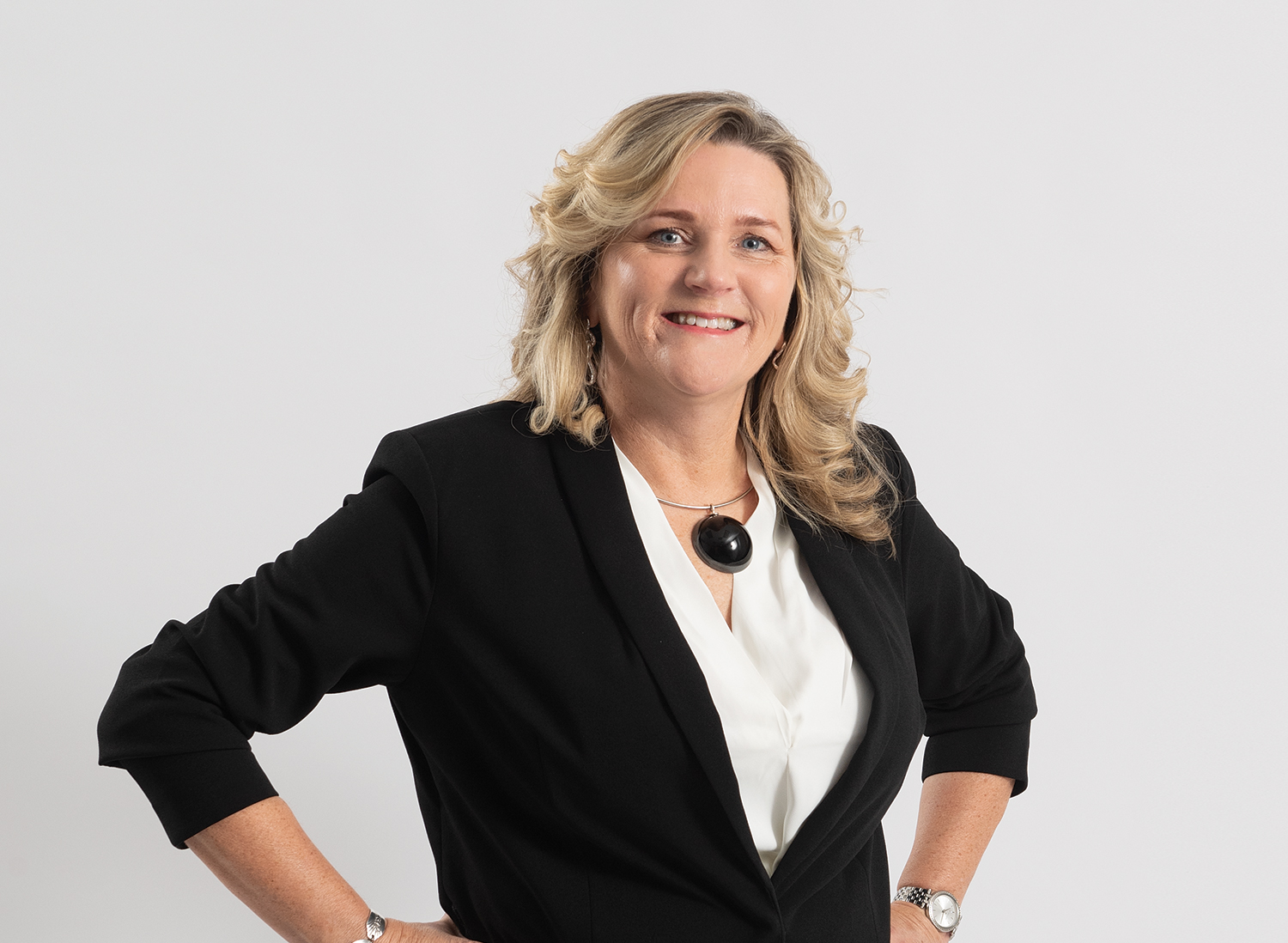 Voluntary benefits continue to be tools for organizations seeking to retain employees as well as recruit in a tight labor market.
Central Iowa human resources professionals say expanding benefits can often be low-cost for employers and allows organizations to tailor offerings to the unique needs of their employees.
Speakers at the recent Business Record Power Breakfast event on creative workforce strategies gave examples, including how mental health benefits support employees' overall well-being. Ahmed Agyeman, director of the Evelyn K. Davis Center for Working Families at Des Moines Area Community College's Urban Campus, said paid time off benefits can support people in different ways, like an employee who is an immigrant and may need additional time to visit family in another country.
With employee retention and inflation pressures being two of the biggest problems for employers currently, companies will need to continue balancing keeping low costs while remaining competitive in the tight labor market, according to the Society for Human Resource Management's Benefits Trends to Watch in 2023.
Nontraditional voluntary benefits like identity theft protection and pet insurance are gaining popularity, but those supporting personal financial security and well-being are a high priority for employees as they face overall economic uncertainty.
Amy Friedrich, president of benefits and protection at Principal Financial Group, said employers may not have to increase their budgets to add or expand benefits. They just need to make it easier for employees to buy the benefit through their workplace benefits plan. Voluntary benefits are typically partially or fully funded by employees, she said.
Melissa Ness, president and chief financial officer of Connectify HR, said benefits are an important piece to the retention puzzle but "we still must manage the entire employee experience to drive retention."
"At the end of the day people want to be cared about, connected, have the opportunity to grow, have balance in work and personal life, and generally know what's expected of them, including how to be successful," Ness said.
Ness and Friedrich responded to questions over email. Donna Bower, president of the Central Iowa Society for Human Resource Management, also answered the questions by gathering input from Central Iowa SHRM members through an informal survey.
Responses have been lightly edited and condensed for clarity
What has given rise to retention and engagement as areas of focus?
Bower: Many organizations within the Central Iowa region have hard-to-fill job openings. Whether entry-level, skilled labor or specialized jobs, employers are finding it difficult to be fully staffed or grow. Job vacancies cost employers in several ways, including taxing current employees with additional functions and tasks. When these vacancies take an extended time to fill, the costs increase. There are several ways for employers to show value to employees. Whether the employee pays the entire amount, or the employer pays all or partial contribution, there should be a value-add providing a sense of need and security to the employee.
Friedrich: Businesses remain focused on employee retention as they work through continued volatility. Employers have boosted pay, added benefits and extended greater flexibility to retain top talent; they've realized the importance of providing holistic benefits offerings. According to forthcoming research from Principal, employees' top concern is reaching and maintaining personal financial security. Prioritizing benefits such as retirement benefits, disability insurance and paid time off provides peace of mind for employees and ultimately helps them reach greater levels of feeling financially secure.
Ness: With nearly two open positions for each unemployed individual, there are not enough people to fill every position. This means employees have more choices, which has placed increased pressure on engagement and retention. The good news is that with the heightened activity of the pandemic mostly behind us, we can increase focus on engagement and retention activities, tools and resources. In Iowa, we are in alignment with the national statistics; however, we have some of the slowest growth in the number of employees of all 50 states and a very low unemployment rate. When you combine this with organizations in other states recruiting our talent in some sectors at higher salary levels, there is even more pressure on Iowa companies to get creative in their attraction and retention strategies.
What are the top voluntary benefits you see employers pursuing?
Bower: Central Iowa HR professionals mentioned periodic employee benefits surveys asking employees which benefits they like, what benefits are missing and to ensure they understand their current benefits. With several generations represented in the workplace, these surveys provide a great insight to what employees value and need. Employers are also seeking what is trending in the market and making changes based on the feedback from these surveys and benefits analysis. Multiple respondents mentioned their organizations are looking into offering maternity/parental leave or expanding this leave.
Friedrich: According to the upcoming Principal Financial Well-Being Index, benefits that employers are planning to increase over the next 12 months to boost employee retention include retirement benefits, health care and paid time off. When looking at benefits that employees are most interested in, we see similar trends. Employees are interested in things like health insurance and retirement benefits; however, we also see that employees want employers to add mental health benefits and paid family or medical leave.
Ness: Benefits that help close potential financial gaps. With the cost of nearly everything rising, financial burdens on employees are increasing. Anything the employer can do to help mitigate that burden and stress level is key.
Do you expect employers to expand their voluntary benefits in 2023? Why?
Bower: According to the Eastbridge Voluntary and the Small Case Market data from 2018, 2020 and 2022 shows a prevalence of voluntary offerings by employers has increased notably in the last two years. In 2023, it is my belief employers will continue to focus on expanding perks and benefit offerings for employees, especially those with little to no cost for the employer. We are seeing many organizations (small, medium and large) in Central Iowa looking at their voluntary benefit offerings with creativity. Also, employees are being asked for input and employers are listening and responding. Many employers are adding new benefits based on our employees' feedback from annual benefits surveys.
Ness: Yes, I do expect more employers to add voluntary benefits; we've already seen that in the last few years. Depending on how voluntary benefits are procured, the cost can be relatively low to employers. Employees want flexibility, personalization, a sense of financial well-being – and offering a full suite of voluntary benefits can meet these needs. When employees are well cared for, they perform well, and everyone does well. More focus on well-being is increasingly important.
Why does tailoring benefits to individual needs matter in today's labor market?
Bower: As one Central Iowa [Society for Human Resource Management] member said, "Our people are at the heart of what we do each day. We feel we are investing in our people, and that is important." Employers who see the value in every single employee know that tailoring benefits to individual needs matters. By meeting the needs of a single employee or small group of employees, it proves every employee is valued. Conversely, when benefit offerings are designed only with the majority in mind, these employers should expect team members to leave and recruiting top talent will be difficult. I am not saying that having benefit options designed for the majority is a bad thing. That said, employers need to also have other offerings for those starting their career and those preparing for retirement.
Friedrich: Tailoring benefits to your employee base is an important part of your plan. An agile approach to benefit programs can boost the employee experience, and thereby employee performance. In addition to providing employee benefits that a workforce wants, it's equally important for employees to be aware of the benefits offered. If a business is providing a set of benefits that employees are aware of and are using, they are more likely to appreciate them and remain engaged.
Understanding how benefits are currently serving employees can help uncover potential gaps. Adding or changing benefit programs, adjusting perks, and effectively communicating any changes can help close these gaps and increase employee satisfaction. Matching employee needs with relevant benefits plays a critical role in being an employer people want to work for, a necessity in this time of intense competition for talent.
Ness: Two words: flexibility and personalization. In today's landscape, people want choices, and they want benefits that will have a positive impact on them and their family. From a logistical standpoint, it's nearly impossible to cater to needs on an individual level, but it is important for people to feel like they can influence what those offerings might look like. Seek feedback on what is important to people, and what type of offerings would entice them to stay with the organization, on an ongoing basis. In my opinion, the goal should be to cast a wide net that caters to the diversity of your workforce, and then establish a continuous loop of open feedback to assess the effectiveness of the offerings.
What specific benefits or strategies around benefits have been successful in helping retain employees and maintain engagement?
Bower: Specific benefits and strategies around benefits vary per organization and are based on multiple aspects, including company culture, vision, values, mission and financials. As a Central Iowa SHRM member explained, "During the past few years, we have been focusing on offering benefits that appeal to not only the majority of team members, but also those just starting their careers and those preparing for retirement. For example … we started to allow team members to choose where they wanted to work, at home or in the office, started offering pet insurance in 2022, upgraded our caregiver leave in 2023, increased our parental leave in 2023, and started offering infertility benefits. We also rearranged our company holidays, switching Presidents Day for Martin Luther King Jr. Day and adding Juneteenth. All these changes affect a wide variety of team members and not just one segment."
Friedrich: Understanding employee needs is the first step. Some employers build programs that include financial wellness assessments, incentives and detailed measurement. Others simply offer access to valuable content, benefits and resources. There's no one size fits all, but it's important to assess your employees' unique needs and how you'll dedicate resources within any program.
Ness: We have seen a few trends among our Iowa businesses, although I can't overstate the importance of direct employee feedback. Benefits are one of many things needed to retain employees. Some specific benefits to think about include:
Generous employer contribution on medical, even if just for the eligible employee level. Being able to say we offer a zero or very low-cost medical option (i.e., $50 per check or less) is powerful.
Employer contributions or matching funds to health savings accounts. It helps set folks up financially for the future and eliminates stress of unexpected out-of-pocket medical costs when budgets are tight.
Offering employer-paid short-term disability, long-term disability and life insurance.
Offering workplace products, legal services and identity theft protection at the employee's choice and cost.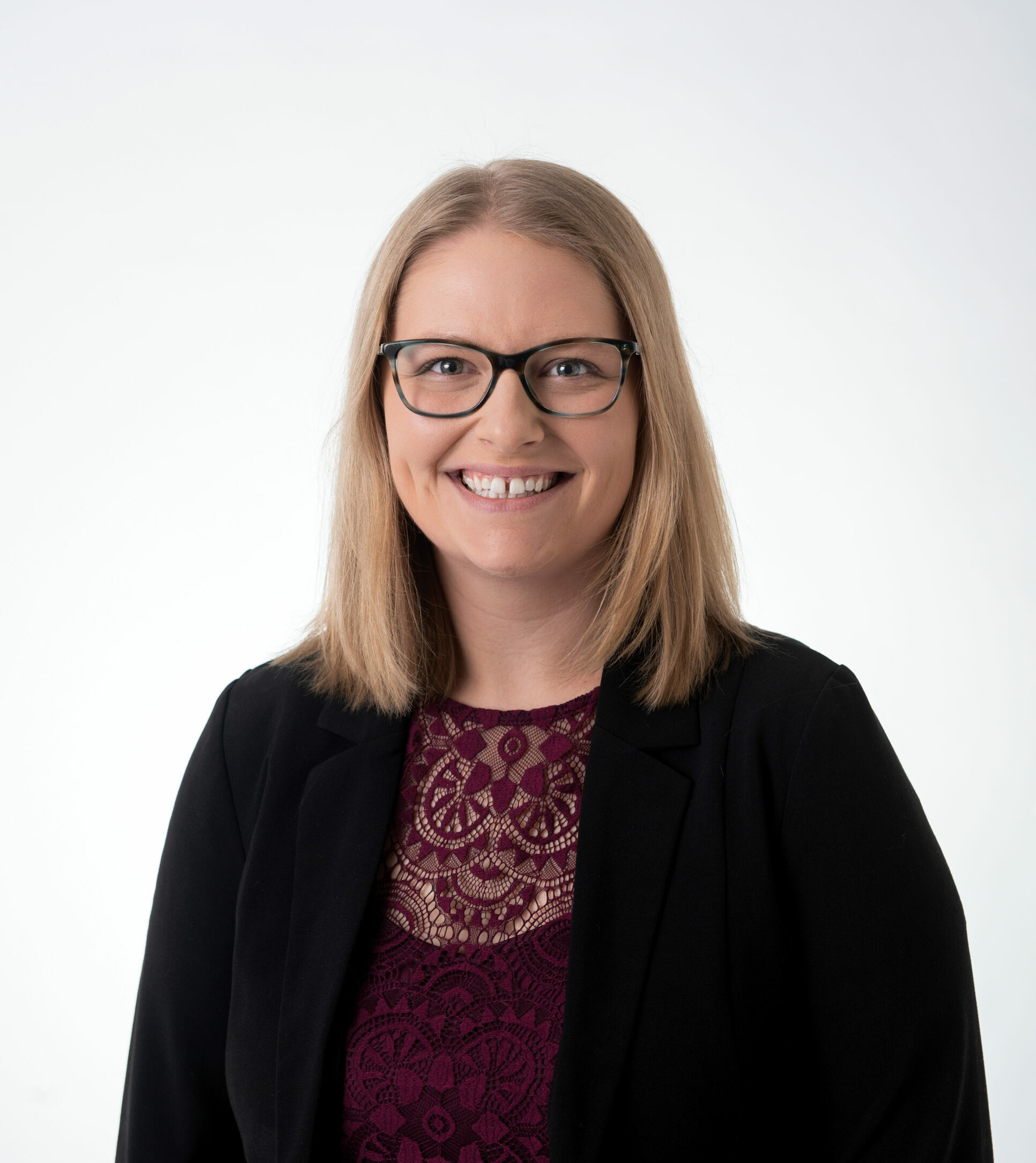 Sarah Bogaards is a staff writer at Business Record. She covers innovation & technology, HR & education.
Email the writer
Facebook Notice for EU! You need to login to view and post FB Comments!