Decision delayed on use of D.M.'s Argonne Armory Building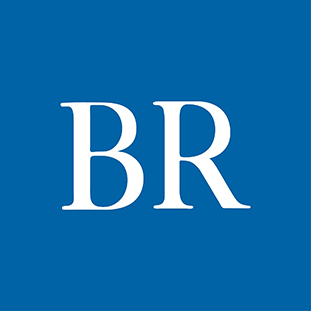 The Des Moines City Council will wait a little longer before getting a recommendation from the city's economic development staff on a future use for the Argonne Armory Building.

Economic Development Director Erin Olson-Douglas said that the three proposals that were submitted March 30 remain under review and that a recommendation would be delivered during a City Council work session in May. Under the initial timeline, the recommendation was to be delivered during a working session Monday. That meeting has been canceled.

The city is attempting to determine the fate of the 83-year-old structure, partly because it is facing a host of repairs that could cost up to $12 million, and partly because space needs are being determined. Currently, it houses the city's community development, human resources, civil and human rights, legal, and information technology departments.

However, the city has adopted contingency plans to move those operations into other city-owned or private, leased spaces for a four-year period either as a result of selling the Argonne Armory for redevelopment or while repairs are made. At some point, the city also could be faced with the decision of whether to build a new structure across the street from City Hall on Robert D. Ray Drive.

City staff is reviewing proposals from development groups led by Blackbird Investments, Christensen Development and Hubbell Realty Co.

Blackbird, along with Invision Architecture and TMG Properties, has proposed converting the building to 24 for-sale condominium units.

Hubbell proposes converting the building's upper two floors to 29 apartments or condominiums and using the lower level for residential amenities and a river recreation outfitters space in the first phase of a three-pronged project. Simonson & Associates Architects is the design partner on the project.

A team of Christensen Development and California-based events promoter and venue operator Live Nation and Slingshot Architecture would create a live music venue, then a mixed-use structure on the north parking lot that would consist of retail, parking and residences. The main event space would have a capacity of 2,000 and would include a smaller "legion hall" for 800. The proposal includes a supporting lounge and bar space.

The Christensen proposal drew criticism from some supporters and promoters of existing local venues. However, it is not clear that the opposition is the reason for the delay in making a recommendation to the City Council.

All three development groups said today they were simply told the city was continuing its analysis of their proposals.

The Argonne Armory Building was the last of seven buildings that made up the Des Moines Civic Center historic district, which also includes the U.S. Courthouse, the main post office, City Hall, the Municipal Courts Building (the police station), the original library and the former Des Moines Coliseum.
Facebook Notice for EU! You need to login to view and post FB Comments!