Deloitte CFO of the Year 2023: Steve Boal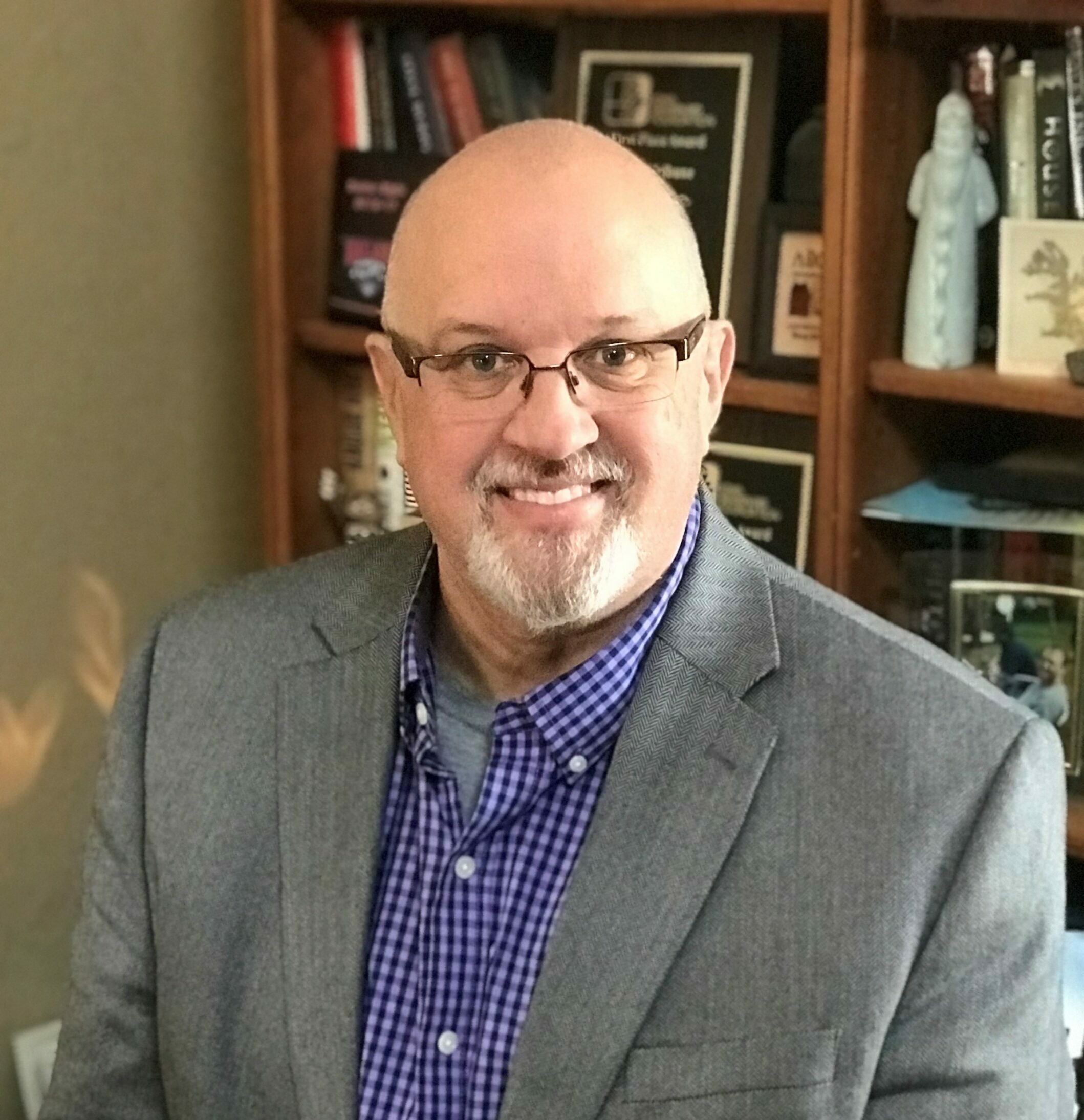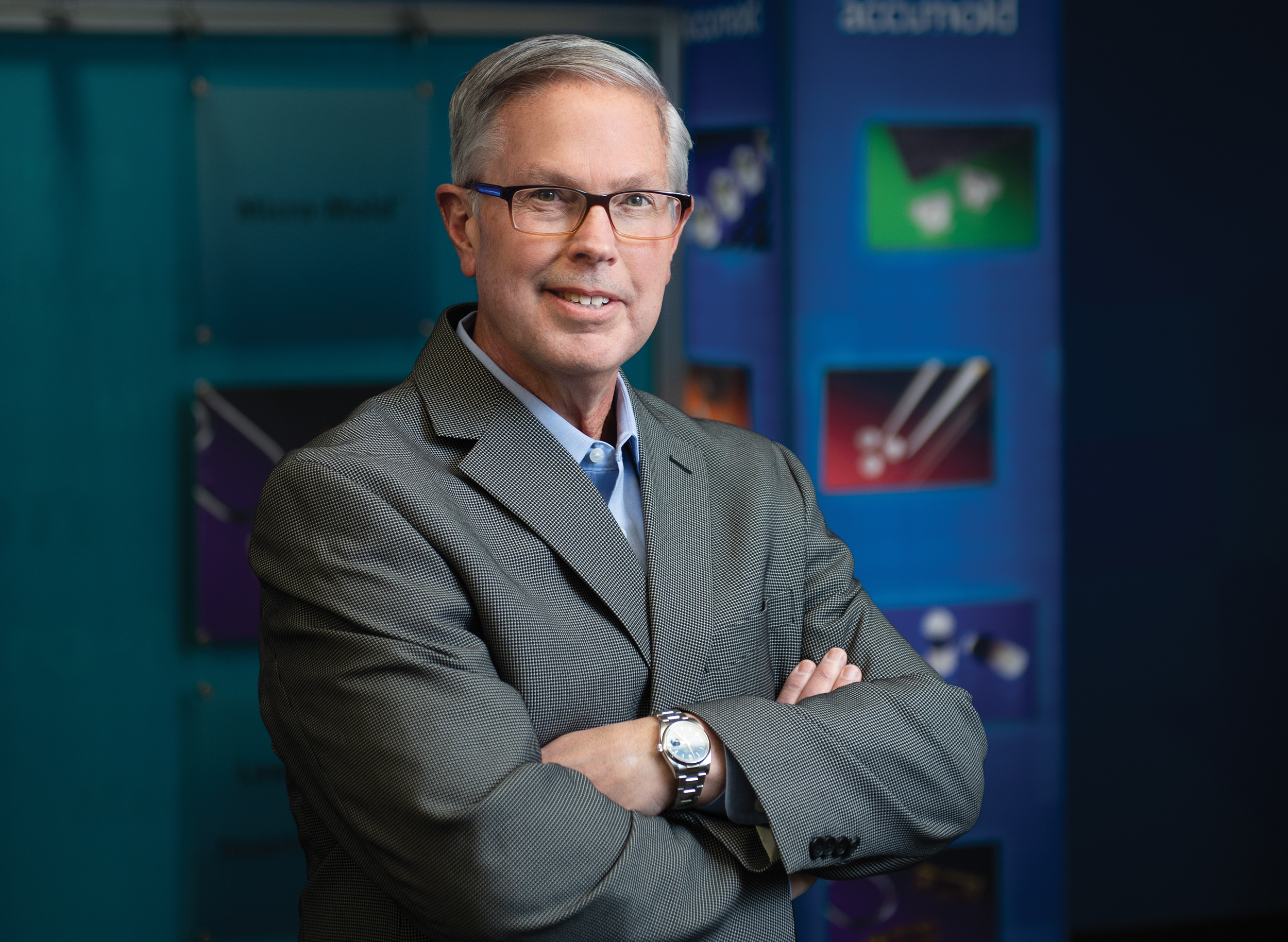 Accumold has grown in the past 20 years, relocating from rented space in a CenturyLink building on Magazine Road in Ankeny to its current space on Oralabor Road. That growth has also included two building additions to meet the demand for its products.
Behind that growth was Steve Boal, the 2023 Deloitte Chief Financial Officer of the Year. The award honors an often unsung individual who demonstrates outstanding performance in his or her role as corporate financial steward.
Boal has been with Accumold for 22 years and watched the company's production grow tenfold. He said his longevity with the company — and its success — has been the result of building relationships both at work and in the community where he lives and works.
Boal's partner at Accumold is Roger Hargens, the company's president and CEO. Boal refers to Hargens as the visionary in the company, while he calls himself the "steady guy" who keeps the train on the track.
In a letter recommending Boal for the award, Hargens described Boal as a "hard working business partner, team leader, and smart professional business advisor."
"Steve is a humble man that looks for the positive in everything," Hargens wrote.
He also wrote that Boal has complemented his role in the company's growth.
"His advice and influence have helped keep our company fiscally strong as he helps me balance our goals and resources carefully," Hargens wrote. "To me, he has been the perfect CFO."
Boal is also well known for his community involvement.
He is the current president of the Ruth Harbor Ministries board, serves on the National Federation of Independent Businesses' leadership council, and has served in the past as president of the Ankeny Chamber of Commerce and chair of the Ankeny Area Economic Development Corp.
Boal also served on the capital campaign for On With Life, a nonprofit that serves people with brain injuries and their families.
"While Steve's business reputation is stellar, Steve's influence and service to the community is unparalleled," wrote Mark McDougal, executive director of Ruth Harbor Ministries, which serves new moms and their children.
The Business Record sat down with Boal to learn more about his career, his philosophy on leadership, and what continues to motivate him. Some of his responses have been edited for clarity and brevity.
What does it mean to receive this recognition?
As I've thought about it, it's a lot about relationships. You talk about this business and the impact I've had here, my business partner, Roger Hargens, is a big part of that. We're a great team. I'm that person that is a steady guy, takes care of the details and keeps the train on the track, and he's the visionary and enjoys our customers and what they need. Between the two of us we really work well together and have mutual respect for one another.
Was there a specific event or moment when you knew Accumold would be successful?
Probably about 2015 was when we had that moment. We had a couple of customers that really had a lot of volume. What's interesting is today neither one of those customers are really part of the story. They've been replaced with customers who are going to be longer-term customers, but it made you think on a whole different level of how you're going to approach things and how are we going to get the job done here.
Can you describe the process involved with Accumold's growth and that timeline?
I had joined the company and two weeks later they held the groundbreaking for the initial part of the building here. So I joined in August and by April we moved over here. We finished this building, which is about 37,000 square feet. It was in 2010 we knew we were outgrowing the building we had, so we added a duplicate building to the west of here, about 40,000 square feet, and in 2016 we moved into a third expansion about that size, and that building is built to be F5 tornado-resistant.
What have you learned about yourself in your role at Accumold?
The things I've noticed about myself is being the steady person, giving people confidence rather than reacting emotionally. One of the things I do is I interpret things Roger is talking about for other people in the business. Roger is the optimist, and people are like, "I hear him saying this but I'm not seeing it," and it's like what he's talking about is really going to happen in a couple of years and this is the path to get there and you can't see it right now but hang with it. It's given them some confidence to stay in the boat. And being the analytical person helps Roger understand what the information is, and being the listener to listen to understand what I need to impart to him.
Are those skills inherent to you?
I would say those two things are inherent. Part of my makeup. What's not in my makeup is being that quick-witted person. Hear something and you can fire back. That public speaker, if you will. That's been hard for me to accept at times, but that's who I am. But there are things I keep learning throughout the course of my career. Here I am, I just turned 67 in November, and I'm learning things and figuring things out, and this is more probably about people, but it's like I wish I had understood this 10, 20 years ago. But no, it took me that long to really see that and understand that.
Is there a nugget of advice there to younger professionals?
We don't know what we don't know. There's things you do need to know but you have to open your mind up to receive them. It's trying to keep that open mind and that willingness to learn, and not ever arriving at the point where you think, "I've been around here for 20 years and there's nothing you're going to tell me. I know what I'm doing here." You do about certain things, but there's certain things you really don't yet know.
We don't know what we don't know. There's things you do need to know but you have to open your mind up to receive them. 

STEVE BOAL
How has your position at Accumold evolved?
Over the past seven years or so, I have become less and less involved in the numbers and monthly reporting and trying to analyze everything on the financial side. Over the past five years it's become more and more managing people, doing the strategic thinking and planning, so it's not so much of the accounting I grew up with.
Has that been an easy transition for you?
I would say the people part is probably what's been challenging. It's one of those things where I was so busy with the numbers and the nuts and bolts of stuff that I didn't have time to worry about people. Part of that was because that was something I didn't know that much about or wasn't as confident in that area.
What continues to motivate you and keep you coming back after 22 years?
It's the nature of the business. The people that are here. The fact that you continue to see possibilities and see the opportunities that are out there.
---
AT A GLANCE
Age: 67
Hometown: Ankeny
Family: Married, three children, four grandchildren
Education: Bachelor's degree in accounting, Drake University
Contact: Email: SBoal@accu-mold.com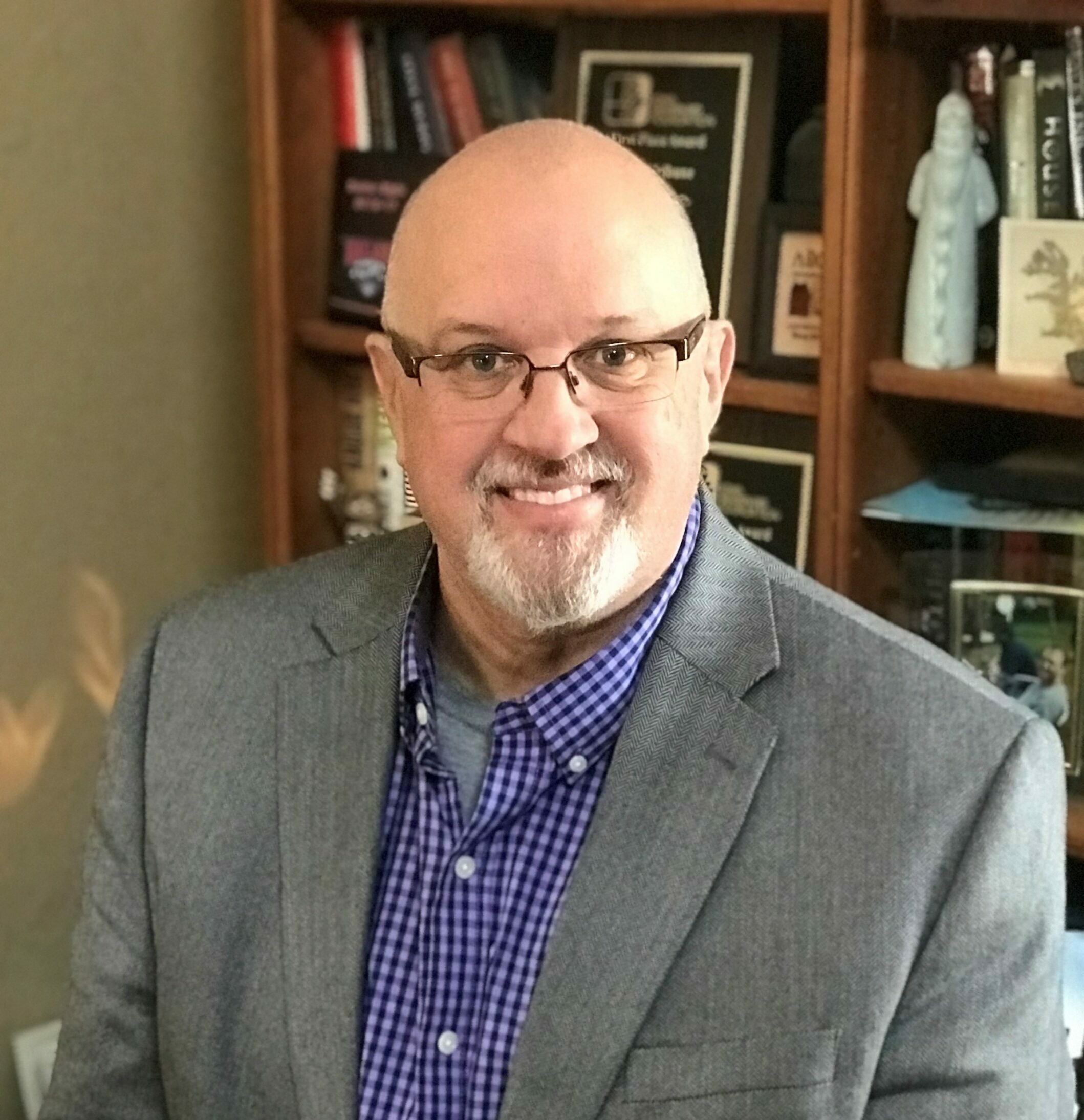 Michael Crumb is a senior staff writer at Business Record. He covers economic development, transportation, energy & environment, culture, sales & marketing.
Email the writer
Facebook Notice for EU! You need to login to view and post FB Comments!