Deloitte CFO of the Year: Michael Skokan
Award caps 35-year Hy-Vee career for recently retired executive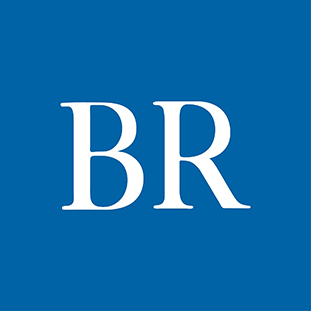 Doing what's best for Hy-Vee's employees — who now number more than 93,000 — was always at the top of Mike Skokan's mind as chief financial officer of the West Des Moines-based company. 
Skokan, who retired in mid-December as executive vice president, CFO and treasurer after a 35-year career with Hy-Vee, is being recognized by the Business Record as the Deloitte CFO of the Year. The award honors an often unsung individual who demonstrates outstanding performance in his or her role as corporate financial steward. 
"Here at Hy-Vee, there are few people who have had more of an impact on the company than Mike," wrote Randy Edeker, Hy-Vee's chairman, CEO and president. "He has quietly, efficiently and carefully guided Hy-Vee's financial success for more than a decade with class, kindness and respect. Mike has been a trusted advisor, protecting the interest of our employee-owners while also pushing us to grow. Through his leadership, direction and input, Hy-Vee has seen incredible growth while never straying from our brand promise to make lives easier, healthier and happier."
Hy-Vee's revenues, which were $7.2 billion in 2011 when Skokan became CFO, now stand at $12 billion in 2021. In 2011, Hy-Vee had 53,000 employees, and it has since grown to more than 93,000, with more than 285 stores in eight Midwestern states, and has added two subsidiaries. 
Skokan, who has a degree in accounting from the University of Northern Iowa and is a certified public accountant, began working for Hy-Vee in 1986 as a part-time courtesy clerk and checker/stocker at the Grand Avenue Hy-Vee in West Des Moines. He worked off and on at the store while in college, as well as at the Cedar Falls store. He joined the executive staff in 1993 as an internal auditor and rose through the financial ranks, first joining the Hy-Vee board in 2009; he was named to the company's executive committee in 2011.  
"Mike is only the fifth CFO in Hy-Vee's history," Edeker said. "I have had the pleasure to know them all, and to see their strengths and weaknesses. Mike, by far, is the best CFO Hy-Vee has ever seen." 
His deep understanding of store operations added significant strength to his strength as a leader, say company officials. 
"I can say first-hand that his leadership style is one that teaches, engages and motivates," wrote Mic Jurgens, chief counsel of Hy-Vee. "He balances very high expectations for his people with a deep commitment to showing appreciation for a job well done. One of the things I have been most impressed by is his ability to take in information, ask tough questions and appreciate and accept different viewpoints." 
His long-term thinking and investment in Hy-Vee employees has helped the company grow as Hy-Vee continues its quest to be the "Best Place to Work and Shop in America." 
Offering expanded parental leave, expanding benefits coverage to part-time employees and implementing a 10% employee discount across the board are just three of the employee-centric initiatives that Skokan helped champion. He also implemented several bonuses over time to help recognize performance at all levels – from store managers to department heads, store directors and more. 
He has also overseen retirement benefits programs at Hy-Vee for more than 20 years, guiding the company through significant changes during that time. Skokan led efforts to transform the retirement plan from a very basic savings structure to a true 401(k), with a real focus on helping employees save for retirement.
Having been "a very shy person" when he began working for Hy-Vee in high school, that first job taught him how to interact with customers and enabled him to gain confidence for a professional career. "Both of my daughters, I'm proud to say, have made Hy-Vee a career, and they both worked in the stores as well," Skokan said. "It's just a great first job." 
The Business Record connected with Skokan shortly before he departed from Hy-Vee's headquarters on Dec. 17 with a traditional "clapping out" send-off of standing applause by staff. 
What are some of the accomplishments you're most proud of?
It's the things that we've done to make this a better place to work for our employees. I have been involved with our 401(k) plan for almost 20 years now. And I had direct oversight of it for the last 11 years, overseeing our investment committee and everything else. When you look at our workforce, anything you can do to help them be better prepared for retirement — because they're not all professionals that are out there making the six-figure salaries, so it's an extra hardship and burden on them to be able to save for retirement. One of the things I'm probably proudest about from the benefits side that we introduced two years ago was our employee discount. … I think that's a big deal for [employees] to be able to save 10% and feed the family. So that's something that I'm really proud about as well.
What advice have you given your successor in this position, Andy Schreiner?
What I've talked to Andy about a lot is, you've got to have that great team behind you, because these are the people who are going to make your job much easier — they're going to make you look good. I actually got done talking with our entire accounting team, you know, it being my last day, [I told them]: I've said this all along to people — you don't worry about what your title is, you don't worry about what your pay is. You just work hard, you do your job and people are going to recognize it, and everything will take care of itself. So many people get hung up on those little details; all it's going to do is hinder them from being as good as they can be. … What's unique with us as an employee-owned company, [we] personally have an investment in the company. … So I've always said our people make good long-term decisions, even the very last decisions they're making, because it's going to affect them long-term personally, as well as be good for the company. 
What are your plans for retirement?
We've had a condo down in [Florida] for a few years now, so we're just going to go spend the cold winter months down there. We'll be back, though we don't know for sure [how many months], but we'll be back around here.
---
Professional, civic involvement
Mike Skokan has been involved in numerous professional and civic organizations throughout his career. 
Since 2016, he has had a seat on the University of Northern Iowa's accounting advisory board, where he helps the dean of accounting in advising on the curriculum for the accounting program. 
He served on the Iowa Grocery Industry Association scholarship board for 16 years, the past eight as president, using both his grocery industry expertise and his passion for education to help award 1,200 college scholarships worth $2.5 million to high school students who work in the grocery industry or have a parent who does. 
Skokan has been a member of the AICPA Iowa Society of CPAs his entire career, beginning in college.
He served on the board of Children and Families of Iowa for six years and was instrumental in helping to raise $3.4 million for their Building Futures Capital Campaign in 2012-2014. The campaign helped with much-needed improvements and repairs to their seven Des Moines metro-area facilities. 
Skokan and his wife, Deanna, have also contributed financially to Children and Families of Iowa, as well as the Juvenile Diabetes Research Foundation and the American Heart Association.
He has also been active in volunteering with Hy-Vee events throughout the years, among them Hy-Vee-sponsored triathlons and Pinky Swear events to help children facing cancer and their families. 
Facebook Notice for EU! You need to login to view and post FB Comments!