Demand for newly built houses 'very strong,' Des Moines-area homebuilder says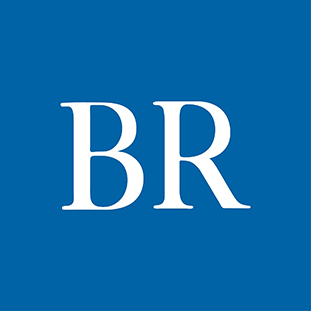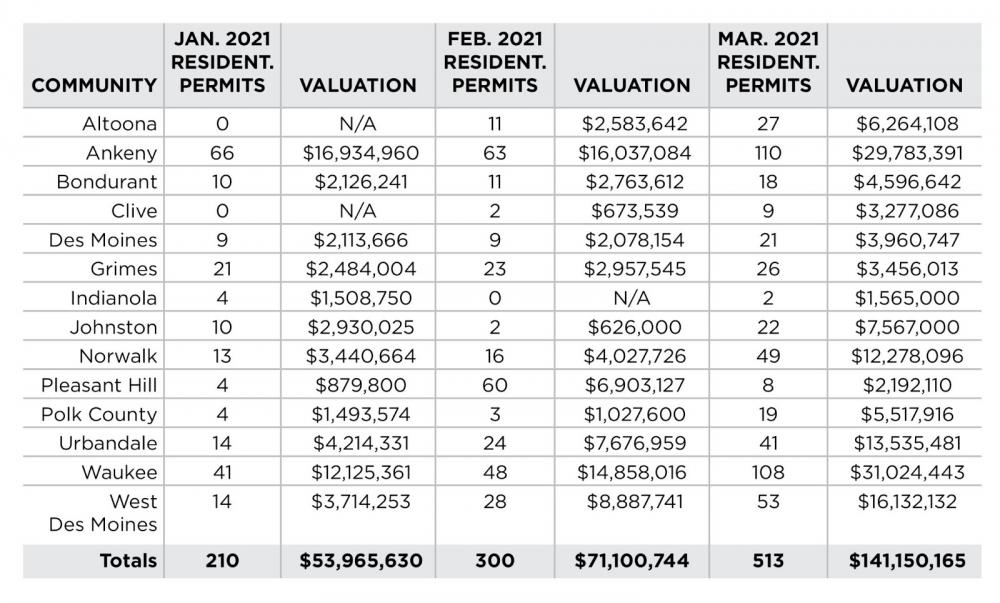 The National Association of Home Builders this month published an updated edition of its publication that includes a survey of homebuyers' preferences.

Buyers' first preference? Sixty percent of those surveyed said they preferred to buy a newly built house, up 6 percentage points from 2018 when 54% said they wanted new houses.

"That demand for a new house, some place that no one has ever lived in before, is very strong right now," said Rachel Flint, vice president of Hubbell Homes. "With new construction, you know what your costs are when you sign your purchase agreement. …

"Agreements for existing houses have escalator clauses in them now, and your cost could change."

In the first three months of 2021, 1,023 residential building permits were issued in 13 Des Moines-area communities and Polk County, a review of city records shows. The value of the permits totaled $266.2 million.

In March alone, 513 residential permits were issued with a value of $141.1 million.

"This has been one of our busiest first quarters on record," Brad Deets, Waukee's Development Services Director, told the Business Record. The city issued 197 single-family permits in the first three months of the year, the most it has issued in a first quarter in at least 10 years, records show.

Deets attributes the robust wave of new construction to historically low interest rates for home mortgages and the city's investment in expanding its sanitary sewer system, which has opened up new areas for development.

In addition, he said, people are excited about the construction of Waukee's new schools, including Northwest High School, which is scheduled to open in the fall. The new high school is adjacent to Triumph Park Youth Sports Complex, which the city is developing.

Kalen Ludwig, president of the Home Builders Association of Greater Des Moines, said the lack of inventory of existing houses for sale is at a record low, prompting many homebuyers to turn to new construction. She said increased demand for newly built houses and delays in obtaining some building materials have extended the time it takes to complete construction on a new home.

"Houses that once took four to six months now are taking eight to 10 months to get done," said Ludwig, who also is a new construction specialist for Peoples Co. and director of sales and marketing and a partner at Ground Breaker Homes, based in Clive. "I struggle to tell somebody when their house is going to be completed. Building times are just taking longer."

Homebuyers also need to be prepared to act quickly on purchasing a newly built home, Flint said. A quote for a new home changes almost weekly depending on the cost of materials, she said.

"Builders are putting together quotes that don't last long at all," Flint said. "Your price could go up $5,000 to $10,000 in a matter of weeks, primarily because of the price of lumber."

A rail carload of plywood cost about $45,000 nine months ago; today the price exceeds $170,000, she said.

"This is the highest lumber prices have ever been," Flint said. "We don't think we'll be seeing it come down anytime soon."

Flint and Ludwig both said they expect demand for new home construction to remain strong for the remainder of 2021, mostly because interest rates remain low.

Last week, the 30-year fixed-rate average slipped to 3.13% with an average of 0.7 points, according to Freddie Mac, the federally chartered mortgage investor. It was the first decrease in seven weeks.
Facebook Notice for EU! You need to login to view and post FB Comments!