Des Moines board approves landmark designation for Varsity Theater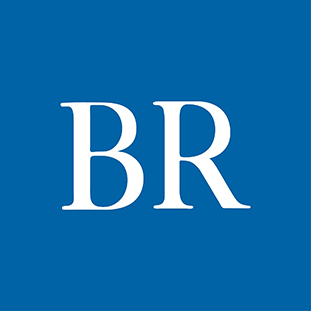 Prospective buyers of the historic Varsity Theater cleared a hurdle Tuesday when Des Moines' Landmark Review Board agreed to designate the property a landmark.
The Des Moines Film Society, which has made an offer to buy the property at 1207 25th St., plans to renovate the structure and re-open it sometime in late 2021 as the Varsity Cinema. Having the two-story, 103-year-old building declared a city landmark will give the nonprofit a boost in obtaining state historic preservation tax credits to help with renovation costs.

The city's Plan and Zoning Commission and City Council must both approve the request before the designation is official.

The theater, located east of Drake University, is described as the oldest, single-screen, independently-owned movie house in the Des Moines area. The theater opened on Dec. 25, 1938 and closed 80 years later in late December 2018. For more than 60 years, the family of B.C. Mahon owned and operated the movie house, which in the late 1970s began regularly showing artistic and foreign-made films.

"We are really intent on preserving its function as a cinema, serving the community as it has for 80 years," said Ben Godar, board president of the Des Moines Film Society, whose offices will be housed in the building when the renovations are completed.

Plans for the building include enlarging and modernizing the lobby and concession areas and adding a "micro-cinema" to the second floor, Michael Wagler, a member of the nonprofit's board, said during Tuesday's meeting. Renovations will also include adding an elevator and accessible restrooms and updating the "technology and comfort of the theater."

Wagler, who also is the Iowa Economic Development Authority's Main Street Iowa coordinator, said the group has begun the process of obtaining historic tax credits.

When the renovations are complete, the theater will "serve as an independent, nonprofit film center," Wagler said. "We really envision this being a community building element again in the Drake neighborhood."


Related story:
Historic Varsity Theater to be sold, renovated and re-opened
Facebook Notice for EU! You need to login to view and post FB Comments!