Des Moines board unimpressed with some features of proposed hotel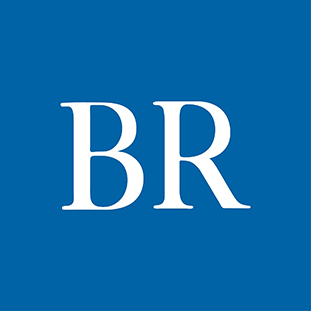 Members of the Urban Design Review Board on Tuesday raised concerns about some design elements of a hotel proposed for Southwest Ninth and Tuttle streets. Those two sides of the hotel face streets with heavy traffic. Board members suggested adding features that would make the hotel less plain looking. Renderings by Blumentals Architecture.
Members of Des Moines' Urban Review Design Board today were unimpressed with some of the design features of a hotel proposed at Southwest Ninth and Tuttle streets, an entryway into a highly touted urban neighborhood whose development is valued at about $550 million.

Sherman Associates of Minneapolis plans to build a $15.5 million, four-story Tru by Hilton hotel at 320 S.W. Ninth St. The 98-room hotel is planned just east of a Holiday Inn Express that opened about two years ago and south of a proposed three-story office building that would front Martin Luther King Jr. Parkway.

In the middle of the three structures would be surface parking for about 400 vehicles.

"It seems like a random suburban development that happens to have buildings built to the edges," board member Stephanie Weisenbach said. "That doesn't match my understanding of the vision for this area."

The hotel would be located in an entryway into Gray's Landing and Gray's Station, developments that include apartment buildings, townhouses, single-family houses and commercial buildings. Plans call for pedestrian trails to link the developments with downtown to the north and Gray's Lake to the south.

Board members today raised concerns about the design of the east side of the proposed hotel that would face Southwest Ninth Street and the south side that would face Tuttle. They asked whether more windows could be added to the east side of the hotel, which would have beige-colored material dotted with three windows and a door.

The south side of the hotel, which includes a secondary entrance to the lobby, needs to be more inviting, board members said.

Ross Stiteley of Sherman Associates told the board that adding corner windows on the east side the hotel would require rooms to become suites, a move that would adversely affect the hotel's cash flow. He said designers would determine whether colors other than beige could be added to the east side of the hotel. Board members also suggested that Sherman Associates consider planting large trees on the east side of the building, a move that would block the plainness of the building from the view of motorists on Southwest Ninth.

Stiteley said designers would also find ways to make the entrance to the hotel from the south more prominent, possibly with the addition of canopies over the doors.
Facebook Notice for EU! You need to login to view and post FB Comments!