Des Moines City Council delays vote on Franklin school rezoning after spirited public hearing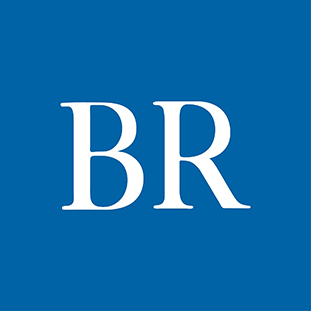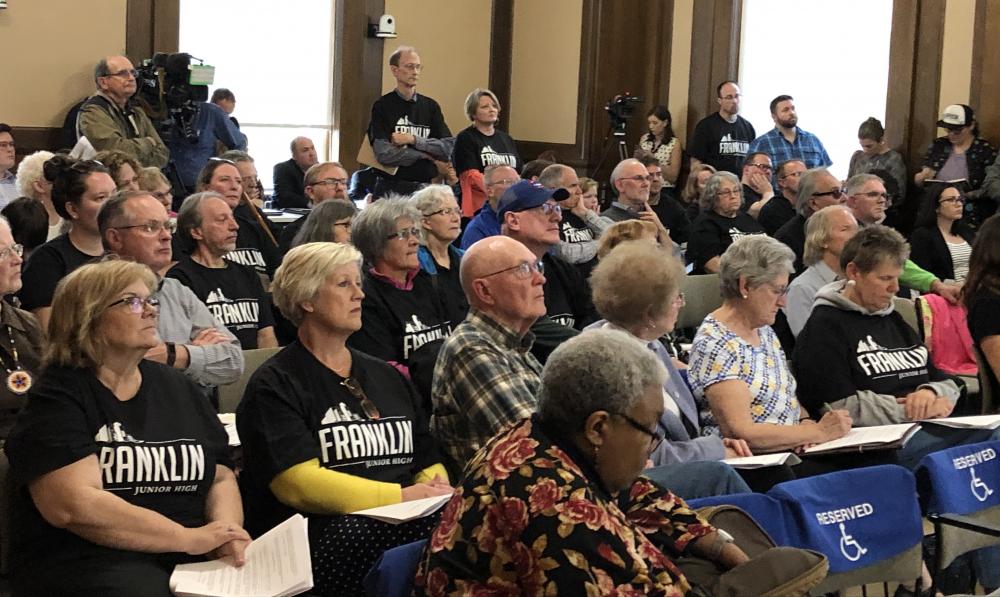 More than 100 people packed the Des Moines City Council chambers to hear discussion about a proposal to rezone the former Franklin Junior High School into a hotel and entertainment venue. Most of the people at the meeting supported the rezoning.The council postponed voting on the issue until June 24. (Photo by Kathy A. Bolten)
A proposal to rezone the site of a former Des Moines junior high school was met with objections over noise and traffic, prompting the City Council to delay a vote until June 24.

The owner of the 12-acre site wants to convert the former Franklin Junior High School into a hotel and entertainment venue. While the project was enthusiastically supported by representatives of Des Moines' arts community and several nearby neighbors, others aired concerns about noise and traffic and questioned whether the development was appropriate for the mostly residential northwest Des Moines neighborhood.

The 2 1/2-hour public hearing became contentious at times.

City Councilman Bill Gray, who represents the ward in which the project is located, listed code violations that the project's developer, Jeff Young, has accumulated on other properties he owns in the city.

"Is that commendable behavior? Is that stuff we have to put up with?" Gray asked Young and his attorney, Larry James Jr.

Said James to Gray: "I'm not trying to downplay what you're saying, sir. But what I'm saying is that any individual who owns multiple properties around the city on occasion does come into contact with city code enforcement."

Some supporters of Young's project – many wearing black T-shirts with "R you with us?" printed on the back – were annoyed by Gray's comments. One accused the councilman of "dirty politics."

Young had hoped to begin work on the Franklin project early this summer. However, he said his plans could wait until all of the issues were addressed.

Young hopes to transform the school, which opened in 1951, into a facility that would include a boutique hotel, a micro-brewery, restaurants, bars, an outdoor movie venue, and up to six auditoriums with seating for between 100 and 4,000 people. In addition, the facility would include meeting, office and retail space.

"This project is a once in a lifetime opportunity for my neighborhood," said CeCe Ibson, president of the Beaverdale Neighborhood Association. "It preserves the historical nature and characteristics of Franklin Junior High while propelling my neighborhood in a direction that many of us … would not have contemplated, ever, and I think that's terrific."

Converting former school buildings – and other historic buildings – into hotels and entertainment venues is a growing U.S. trend. About 20 years ago, brothers Mike and Brian McMenamin began their northwestern U.S. business of turning historic buildings into microbreweries and hotels. The company now has more than 50 establishment in Oregon and Washington, including the popular Kennedy School in Portland, which had been condemned.

The brothers bought the school located in the middle of a neighborhood and renovated to include much of what Young is proposing to do at the former school site in Des Moines.

Thomas Compiano, a West Des Moines resident who is the majority owner of an apartment building located near Franklin school, opposes Young's project because of his concerns about the noise that will be generated from outside events and a proposed patio bar.

"We don't want to listen to any bands or music or drunks or that type of thing," Campiano told the council. He said if Young agreed to eliminate the outdoor patio and not hold events such as concerts outside, he'd withdraw his objects to the project.

Young, after the council meeting, said that if the council asked him not to include the patio, he could proceed without it.

The Planning and Zoning Commission unanimously approved the Young's rezoning request with the following requirements:

The outdoor patio be located away from nearby residential properties.

Events in the large auditorium that end after 9 p.m. be limited to eight per month. All other events must be done by 9 p.m.

The hotel be staffed 24 hours a day with daily housekeeping.

85% of the hotel rooms have bathrooms and showers.

Young, who bought the property for $2 million in early 2018, said he is agreeable to all of the requirements.

The building housed Franklin Junior High School from 1951 until its closing in 1979. First Federated Church bought the property in 1980 and in 1987 added a 4,200-seat sanctuary. For a time, Des Moines Christian School operated at the site as well. The school moved to Urbandale; the church, now the Mission Church, is also in Urbandale.
Facebook Notice for EU! You need to login to view and post FB Comments!