Des Moines considers options on affordable housing programs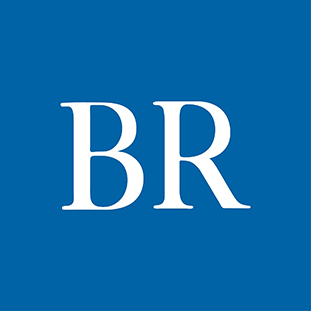 In an effort to close the gap between federal funds that support low-income housing and the actual costs of the programs, the city of Des Moines is weighing whether to turn its housing agency over to a private operator and seeking financial help from other Polk County cities.

The city runs two public housing programs. The first owns and operates about 390 apartment units and an additional 34 single-family homes where rents are charged at approximately 30 percent of adjusted income. The second acts as a conduit for distribution of the federal Section 8 housing vouchers.

The U.S. Department of Housing and Urban Development provides the revenues for all of the programs administered under the city's Housing Services Department.

In fiscal year 2019, which begins July 1, the federal program is expected to operate at a deficit of $300,894 after an infusion of $212,325 from the city's general fund; the local program is expected to be $156,403 in the red, with the city using that amount of general fund money to cover the shortfall, according to information presented Monday during a City Council work session.

If all the projections for fiscal 2019 play out, the city will be left with a housing program deficit of $87,708. But given the up-one-minute-down-the-next nature of HUD funding levels, it's anyone's guess whether anticipated revenues will be in hand or, as some scenarios out of Washington, D.C., seem to suggest, whether any federal housing funds will be doled out.

Des Moines City Manager Scott Sanders wants Polk County cities with residents who receive federal Section 8 vouchers to defray their rents to help pay down the $87,708. The payments would be based on the number of Section 8 vouchers used in each city.

Of the 2,992 vouchers distributed in the county as of Nov. 8, 2,425, or 81 percent, were being used to pay rents in Des Moines, while 567, or 19 percent, were used in 11 cities and unincorporated areas of the county, according to figures supplied by Jackie Lloyd, Des Moines' housing director.

Sanders said he is trying to get some communities to "warm up" to the need and value of the Section 8 program, as well as the need to defray some costs.

"It's just difficult for some of the other cities to understand Section 8 and its value," he said. Sanders has not set a timeline for wooing Polk County communities to his side of the argument.

A bigger political battle could rest in efforts to determine whether a private contractor can operate and manage all or part of the city's housing program. The effort could result in the elimination of some city jobs, and that prospect did not sit well with some members of council.

In an effort to trim costs, housing staff has been reduced to 35 in the current fiscal year from 49 in 2011.

The city expects to know within a week whether there is interest among private companies in operating the entire program or a part of it, Assistant City Manager Matt Anderson said.

He said a few, possibly no more than three, companies are expected to respond. City staff would evaluate proposals, then decide whether to seek bids to run the program.

"We have heard the comments that others can do this type of work; well, let's find out," Sanders said.
Facebook Notice for EU! You need to login to view and post FB Comments!