Des Moines council approves creating nonprofit corporation to oversee neighborhood revitalization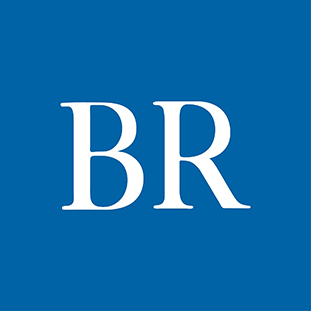 The Des Moines City Council on Monday unanimously approved the creation of Invest DSM, a nonprofit corporation that will oversee an expanded effort to revitalize neighborhoods.

The move is a departure from how Des Moines has tackled the problem of deteriorating neighborhoods.

"What we've done for decades has not worked," City Manager Scott Sanders said during Monday's council meeting. "It's time that the city of Des Moines be very bold and put the neighborhood initiatives as the highest priority."

Council member Linda Westergaard asked about how transparent the nonprofit entity would be in reporting how it spent taxpayer money. "We who are elected need to be able to say to our constituents, 'This is how much money has been spent, and this is what you got for your dollar,' " she said.

Among the first things the nonprofit's board of directors will do is develop a plan on how it will report to the community, Sanders replied.

"One of the first assignments of that board is to have the conversation about what the expectations are – knowing what funding is coming in … numbers of transactions, number of households that have been impacted, the valuation created," he said.

Sanders emphasized that Invest DSM would not replace neighborhood programs the city already has in place or duplicate work already being done by nonprofits.

Last summer, a study was released that showed 22 of Des Moines' 52 neighborhoods had a higher percentage of "slipping or bad" houses than "good or excellent" ones. In addition, housing values in 30 neighborhoods failed to keep pace with inflation. In September, the council selected four pilot areas – Beaverdale, Drake, Oak Park/Highland Park and McKinley School/Columbus Park – in which to begin the concentrated effort of rejuvenating neighborhoods.

Invest DSM's board initially includes three Des Moines council members and three Polk County supervisors: supervisors Angela Connolly, Tom Hockensmith and Matt McCoy, and Mayor Frank Cownie and council members Connie Boesen and Chris Coleman. Private citizens will also be appointed, officials have said.

Among the board's responsibilities will be deciding what revitalization programs to launch in each of the four neighborhoods and developing guidelines for those programs.

Des Moines expects to designate $2.5 million from local option sales tax revenues collected in the coming fiscal year to the program and another $5 million in the fiscal year that begins July 1, 2020. Polk County officials have discussed contributing $2.5 million in the fiscal year that starts July 1.

Sanders said about $500,000 of the money in the first year would be used to pay salaries and benefits for staff, who would be hired to work specifically on the revitalization effort. Amber Lynch, a neighborhood planner for the city, has been appointed interim director of Invest DSM.
Facebook Notice for EU! You need to login to view and post FB Comments!