Des Moines marketing firm Trilix relocating to Crescent Building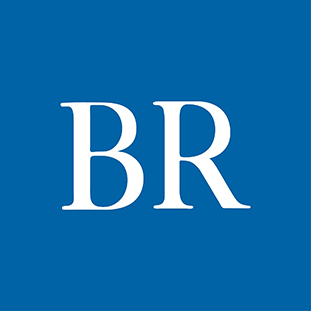 Des Moines marketing firm Trilix is relocating its office to the Crescent Building, the former home of an auto dealership that has been renovated and now includes a popular brewery, company officials told the Business Record. Trilix has been at its current location – 615 Third St. in Des Moines – since 2014 and has outgrown the space, officials said.
"The work we do has changed a bit and so we're making some modifications to where we sit and how we do it," said Ron Maahs, Trilix CEO.
Trilix management had mulled the move for more than a year, looking at several potential locations, officials said. The Crescent Building, at 555 17th St., was one of the first places Trilix officials considered, Maahs said. After careful review, officials made the decision to sign a 10-year lease for nearly 14,000 square feet of space spread over the west side of the building's first and second floors, he said.

"The location is pretty cool," Maahs said. "We like the building and what they are doing with it. … The area's really good."

Krause Group, the parent company of the Kum & Go convenience store chain and other businesses, purchased the property in 2014. The 57,220-square-foot building for years had been the home of the Crescent Chevrolet auto dealership. The company's iconic sign remains atop the building, which had sat unused for more than a decade.

In July, Big Grove Brewery & Taproom opened on the east side of Crescent building. The location is the first in Des Moines for the brewery, which also has locations in Iowa City and Solon. In August, an announcement was made that the Wichita, Kan.-based HomeGrown would open a location in the Crescent Building. The breakfast and lunch eatery is expected to open in December.

"When we set about redesigning and redeveloping the Crescent Building, we prioritized natural light and preserving the character of the building," Nick Easter, director of commercial development at Krause+, said in a prepared statement. Krause+ is the development arm of Krause Group. "Ultimately, we created a space that will be a bright hub of activity for the community."

The building has about 15,000 square feet left to lease, according to Easter.
Trilix officials said they are "intrigued" by the new location. The property fronts Ingersoll Avenue, which for the past several years has been undergoing a multimillion-dollar improvement project that includes a new streetscape, upgraded infrastructure and public utilities.

"We are intrigued by the potential energy of Ingersoll Avenue," a Trilix spokesperson wrote in an email. "This move will give our employees a new space that inspires creativity and allows for more active collaboration between colleagues."

When Trilix moved to its current location it had about 30 employees, Maahs said. The company, which was founded in 2004, now has about 60 employees.

"Every time we've moved – and this is our fourth time – it's been a kind of shot-in-the-arm of energy," Brett Adams, Trilix's president and chief marketing officer, said. "We think there's just a lot of energy around the space and what we're going to be able to offer clients and our employees."

Trilix not only increased the size of its staff in recent years, it also has expanded the types of services it provides clients, officials said. "We're finding significant growth in the areas of video, audio, paid media and digital communications," a spokesperson wrote. "This new space will better accommodate our employees and our expanding service needs."

The new space will be more open, providing the ability for better collaboration between colleagues. It will also have more communal meeting areas to accommodate business meetings and brainstorming sessions, in addition to a larger space for video and audio production and editing.

Slingshot Architecture Inc. is designing the Trilix's new space in the Crescent Building. Des Moines-based Greiner Construction Inc. is doing the construction.

Trilix officials hope to be able to move into the Crescent Building in February.
Editor's note: This story was updated to correct the spelling of Trilix CEO Ron Maahs' name.
Facebook Notice for EU! You need to login to view and post FB Comments!