Des Moines residential builder shares the company's growth, obstacles in first five years
Brooks Homes CEO calls for increased partnership, equity in building and development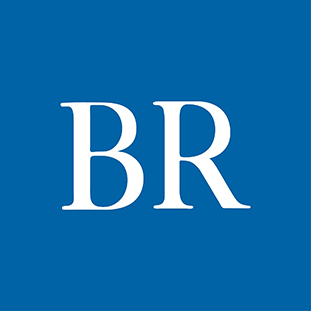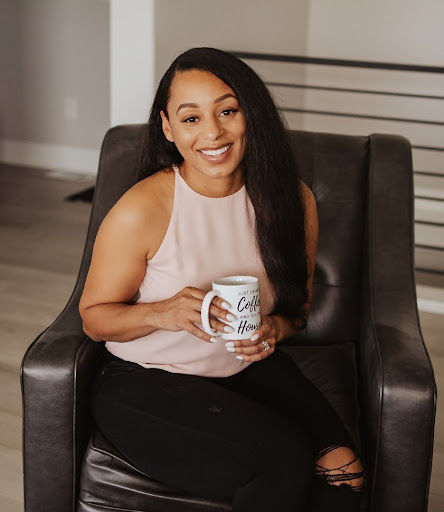 Jasmine Brooks and her husband started Brooks Homes, a homebuilder focused on new and custom construction, five years ago. To them, it was a path with more opportunity to build generational wealth.

Brooks was influenced by her father's years of work in the resale sector of real estate in Des Moines. She and her husband tested their new endeavor by first building their own family home in 2018. Its success propelled them forward and the company has built homes every year since, gaining traction through word-of-mouth from clients. Brooks said three new constructions in Waukee are currently underway.

The growth of Brooks Homes so far has also been paired with obstacles, Brooks said. She knew obtaining lending in the company name would be difficult as a new business, but the challenge has continued even as it became established. She said getting approved is like an "elusive target that you're shooting [at] in the dark" because lenders haven't shared specifically why the business wasn't approved for loans.

"We're still having to do things in our personal names because they want 20% down on a property and if we put the 20% down, we don't have any more reserves left in the bank," Brooks said. "It's still all about capital. It's needing to have hundreds of thousands of dollars sitting in the bank to do what we've already shown that we can do."

The Brookses' strategy has been working with smaller banks where they build one-on-one relationships. They are seeking to expand the business into multifamily residential, rental properties and land development, which can support their growth, but they are often "overlooked" for projects when compared with their larger counterparts, Brooks said.

"The difficulties are that when there are larger projects that we know that we can do, let's say multifamily units or apartment buildings, it's very difficult to do those because we just don't have the partnerships with a lot of the local builders who are doing bigger projects like that," she said.

In addition to diversifying the company's portfolio, Brooks said she aspires to advance equity for people of color in the building and development industry.

She has started to share examples of programs in other states that can support the effort. One is the Infill Housing Program in Tampa, Fla., that provides infill housing lots to builders and developers on which to build affordable housing. The program recently began allocating some of the lots to smaller companies owned by people of color to help them grow and build relationships with the city.

Brooks recently graduated from the first cohort of the Scale DSM Minority Business Accelerator offered by the Greater Des Moines Partnership. To learn more about the program and Brooks' experience, read the innovationIOWA coverage. Brooks shares more about Brooks Homes below.

This Q&A has been lightly edited for length and clarity

Who are Brooks Homes' clients and what is your approach to the client relationship?
Our clients actually range across a wide span, so we're not targeting one demographic … because the truth of the matter is everyone needs and deserves housing. In starting our business, we were building homes starting at a price point of $350,000 and above. Now, we're still pretty much at that price point. We're starting at $350,000 and above, but most of what we do is probably in the $400,000 to $500,000 range. We're just targeting people who need housing, and those who are interested in custom new construction. But we've had a number of people who are asking for low-income housing and are asking for rental units, and that's part of what prompted us to add that to the portfolio so that we can provide that because that's where all of this started from is wanting to be able to give back to a community that we grew up in and practically raised us, so we're not going to give up on that dream of being able to give back.

You said you would like to see partnerships between residential builders in the area. What do you envision that looking like?
I don't know of any larger builders, or even midsize builders, that partner with other builders. The building industry for residential is very, very competitive, so there's not a lot of partnerships or deals that happen. I have seen in the last year or so, commercial builders doing that, where they will partner with other smaller commercial builders, by either subbing out work and hiring them to do some of it. For example, Turner Construction has been all over the news with the equity work that they're doing where they're dedicating 25% of their funding for jobs to what they call a UBE, which is essentially a minority-owned business or an underutilized business. There are companies like that who are eager to work with the minority businesses and help [through] employment. It gives them the experience but it also gives them the income, and I have yet to see that in the residential sector.

How is the rising cost of materials affecting the ability to keep home prices affordable?
Last year, we were working on a custom, we bid it out, it came in at that $350,000 price point, and midway through we found out that was just not going to happen. We had to go back and have a very difficult conversation. This was a time before there were parts in the contract that said because of unexpected freight costs and material costs you as the buyer have to be responsible for that. There was no clause in existence at that point that builders were generally using. This is the benefit of building with us being a smaller builder — we actually ate the cost of a good portion of that to help them out to make sure that they can still get the home that they needed for their family and have a great experience with us, so we took on some of the loss of that one.

A lot of plumbing and electrical companies tend to work with large builders or those that have been around for a while. Has Brooks Homes been able to develop relationships with some companies?
We've got a great group of subcontractors that we use, but we actually have experienced subcontractors that we were using from day one letting us know that they couldn't do our projects because they were now working for a big builder or a big commercial builder so we're even competing for some of this stuff, even with the commercial industry. We were using [one electric company] on some things and they've grown tremendously in the last three years to the point where they just couldn't take us on because we only had one house to do and they needed an entire commercial development to be done, and so forth. It made business sense for them to go with them. It's just another contributing factor that makes it a little bit difficult for us.

Are you able to find workers amid the shortage of labor?
It's taking longer for subs to get in and complete jobs. It's taking longer for them to get to our job. It definitely has come into play. We're seeing it shift a little bit where it's a little less than it was a year ago, but we're definitely still trying to bounce back from that. We'll have materials that can't be delivered for eight to 10 days. Just getting things has been a struggle.
Facebook Notice for EU! You need to login to view and post FB Comments!