Des Moines to receive $3.3 million in federal COVID-19 funds
$750,000 of the money will be designated to help small businesses; $350,000 to provide hot meals to needy residents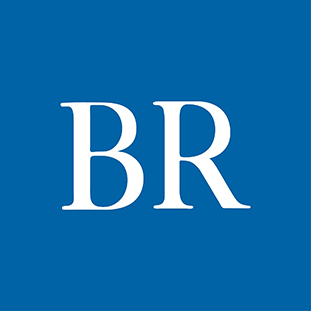 Struggling small businesses, hungry residents and those unable to pay monthly rent or mortgages will receive help from more than $2.2 million in emergency federal funds earmarked for Des Moines, the City Council agreed on Monday.

The council also agreed that an additional $1.1 million in emergency federal money will be used to help limit the spread of the novel coronavirus among the city's homeless population. Some of that money will be used to pay for rooms at area motels in an effort to have fewer people at the shelter.

The $2 trillion relief package signed into law in late March included money for U.S. cities to "prepare, prevent and respond" to the wide-ranging effects of the pandemic.

The money Des Moines is slated to receive will likely be required to benefit low- and moderate-income residents and neighborhoods, although the federal government has not yet provided specific guidelines, City Manager Scott Sanders told the council.

Sanders originally recommended that $100,000 of the money be used to provide hot meals to residents who live in neighborhoods where most family incomes are low to moderate. Local restaurants would receive money to prepare and help distribute the meals.

Council members asked that more money be designated for the program, moving money from a small business relief fund to emergency food distribution.

"You're still helping small businesses, in this case restaurants," Councilwoman Connie Boesen said. "This is a critical need for people. We're talking about a hot meal from a restaurant instead of the packaged food they are getting."

The council agreed to designate $350,000 of the federal money to the program. The move left $750,000 designated for the small business relief fund. Qualifying small businesses – those with fewer than 30 employees – would receive a grant of up to $10,000.

The city will likely partner with several groups that have created a different fund — the Iowa Small Business Relief Fund — whose goal is to help minority-owned businesses adversely affected by the pandemic, Sanders told the council.

Deidre DeJear, owner of Caleo Enterprises, told the council that many minority business owners had difficulty accessing loans through the Small Business Administration's Paycheck Protection Program and other programs. The relief fund created by the groups has grown to over $50,000, she said.

More than 480 applications have been received from minority-owned businesses in need of assistance, DeJear said. Nearly 50 of the applications are from owners with businesses in Des Moines who collectively lost nearly $350,000 in revenue the last two weeks of March.

"That was just two weeks in March," DeJear said. "Can you imagine what April is going to look like for so many of these business owners? We're asking the city to just support these organizations in this effort to ensure that the dollars are connecting with the communities that are most vulnerable."

Sanders said the organizations working with DeJear would help the city with the vetting of applications for the federal money Des Moines will receive through the U.S. Department of Housing and Urban Development's programs.

The council also learned on Monday that the Greater Des Moines Partnership would provide some matching funds for the relief fund for small businesses in the city.

The council also agreed to designate $684,970 toward rental and mortgage assistance. Currently there is a moratorium on evictions for nonpayment of rent or mortgage. Once the moratorium is lifted there is growing concern about the number of people — many of whom have been laid off from jobs for COVID-19-related reasons — who will face evictions, said Chris Johansen, Des Moines' community development director.

"We feel there's going to be a demand from those who are going to be in that situation that are going to be faced with evictions," Johansen said. "It's not an urgent need right now, but it's coming."

The council is scheduled to vote how to use the grant money after a public hearing at 5 p.m. on Monday.
Facebook Notice for EU! You need to login to view and post FB Comments!