Des Moines University expanding behavioral health care programs
Medical residents' rotations to include new DMU Behavioral Health Clinic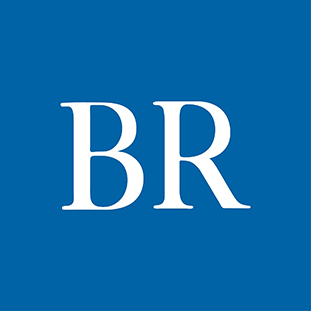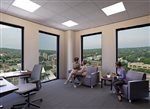 On a typical day in Central Iowa, more than two dozen patients may be discharged from the inpatient psychiatric units at Iowa Lutheran Hospital, Broadlawns Medical Center and MercyOne Des Moines with a need for follow-up care and counseling.
With only about 200 actively practicing psychiatrists across the state, Iowa ranks near the bottom nationally among the states for availability of psychiatrists on a per-capita basis. As a result, encouraging more medical students to specialize in psychiatry and finding ways to keep more of Iowa's new physicians in the state have become top concerns for behavioral health providers.
As one step toward addressing the need to train more practitioners, Des Moines University will be opening a new Behavioral Health Center this summer in the Clinic Tower on the Des Moines campus. The new clinic will provide not only an additional treatment location for patients, but also an additional practice experience for DMU graduates who move on to residency programs with MercyOne Des Moines Medical Center and Broadlawns Medical Center/UnityPoint Health.
"We're pretty excited about the opportunity that is presented by having this relationship with the two residency training programs so that these patients can continue their care here at DMU," said Angela Franklin, Des Moines University's president.
As a psychologist, Franklin says she has a personal passion for advancing the university's reach in addressing mental health issues.
"We've learned from the providers in the hospitals that the biggest challenge is what happens upon discharge, because you don't want to have someone go back to the hospital," she said. "So we thought that since we don't have our own hospital, maybe we can create a clinic so that we can partner with the resident training programs in town. We would have a partnership so that those residents rotate in our clinic, so upon discharge some of those patients can be seen in our clinic."
A year ago, DMU officials announced a decision to move the university's increasingly congested Des Moines campus to a location several miles to the west in West Des Moines. However, DMU plans to maintain its clinic at its current Des Moines location. With this initiative, the clinic's mission is actually broadening in scope.
In conjunction with the new behavioral health clinic, the medical school is expanding its Department of Psychiatry, and is currently recruiting for its first staff psychiatrist.
Having a psychiatry clinic available at DMU will provide multiple advantages, said Dr. Rebecca Lundquist, program director of the Broadlawns UnityPoint Health Psychiatry Residency Program. The joint resident training program, launched in 2018 by Broadlawns and UnityPoint Health, now has four residents who are in their third year of the four-year curriculum. In March, the next class of four residents will be announced.
The clinic will give the medical residents access to a broader population of patients, as well as enable those new physicians to teach DMU medical students in a clinic setting, Lundquist said. "We look forward to having all of our residents rotate there," she said.
Lundquist is also a member of the selection committee that will choose the psychiatrist who will run the DMU psychiatry clinic. "That person will be teaching our residents for a half-day per week for a year," she said. "We're looking forward to having more diversity in our faculty and having another high-quality psychiatrist in Des Moines."
In a similar way, MercyOne Des Moines provides opportunities for DMU medical students to get experience in the hospital system's inpatient psychiatric units. Between 30 and 40 DMU students rotate its units through each year, and typically about 10% express an interest in specializing in psychiatry.
"I think this [clinic] will be an integral part of the process," said Dr. Sasha Khosravi, department chair of MercyOne Behavioral Health, who will transition into the role of medical director of the 100-bed Clive Behavioral Health Hospital, which is slated to open early next year. Khosravi, a DMU graduate, has been instrumental in the expansion of MercyOne's broadening of behavioral health services since joining the health system in 2006.
Among the initiatives that Khosravi has spearheaded is a psychiatry track for DMU students in which four students with an interest in psychiatry as a specialty are provided an additional month in their rotation in the psychiatric units. The new Clive Behavioral Health Hospital will also become a part of the residency rotation after it opens, Khosravi said.
In addition to partnering with the psychiatry residency programs, Des Moines University has been working to build a higher degree of mental health awareness into its curricula, Franklin said.
"The first thought that came to mind when we were considering how to expand opportunities was for students to be trained to have a better appreciation for the lived experience of a person dealing with mental illness," she said. "So we partnered with NAMI — the National Association on Mental Illness — to provide our students with a curriculum that was developed as a provider education training program."
Funded by a grant from the Mid-Iowa Health Foundation, the initiative began as a pilot in the spring of 2018, with funding support also provided by the state of Iowa. Through the program, all DMU students training to become doctors of osteopathy take the intensive three-day training between their third and fourth academic years.
"That program had existed for a while, but it had not been adopted by a medical school to be part of the curriculum," Franklin said. "It was developed more for health care providers and had been used by nurses and other individuals in health professions, but to have a medical school adopt it as part of their curriculum was sort of a unique idea."
The program's curriculum involves three facilitators: a health care provider who is typically a mental health provider; someone who is experiencing a mental illness; and a family member of that person.
"This takes it to another level," Franklin said. "This is all about understanding what it really means to actually experience mental illness and how best to navigate those challenges, from the vantage point of the person experiencing the illness, from the family members who are having to support that individual, and the providers who are giving care."
The program is now required for all Doctor of Osteopathic Medicine students. Several other of the university's schools are interested in possibly adding the training to their curricula as well. Some of the specialty areas that may possibly add the training include the podiatry, physical therapy and physician assistant programs.
Providing greater exposure to the behavioral health field has led to increased interest among DMU students in potentially practicing psychiatry, said Susan Huppert, the university's chief external and governmental affairs officer. Nine students last year applied for psychiatry residencies last year, she noted.
"So we've had a real uptick from when we started this [program] as a pilot," Huppert said. "We are tracking that now, and all of our students in that program matched in a psychiatry residency. And interestingly enough, not only are they on board for our clinic, but seven of them have signed up to [teach] the NAMI education program. They are all so committed to Iowa, so committed to DMU."
DMU officials also hope to incorporate telemedicine as a way to enable behavioral health patients who are returning home to rural Iowa counties after an inpatient stay at one of the Des Moines hospitals. But first there will be kinks to work out.
"There are some issues around technology, and also broadband access," Franklin noted. "If we could give them access through iPad or something that's provided to them upon discharge, can they be connected to have telepsychiatry services in a rural community? Those are the things that we all need to figure out, not just here at DMU but nationwide."
Insurance coverage and staff training are additional areas that will need to be addressed, she said.
"There are real questions about whether the reimbursement rate for the delivery of care by telemedicine is going to be supported by the insurance industry. And are there going to be enough people that are skilled to provide care that way? So we want to train our students to be able to deliver care in a telemedicine paradigm as well."
Facebook Notice for EU! You need to login to view and post FB Comments!