Despite continued supply chain concerns, Iowa's economy grows behind strong manufacturing activity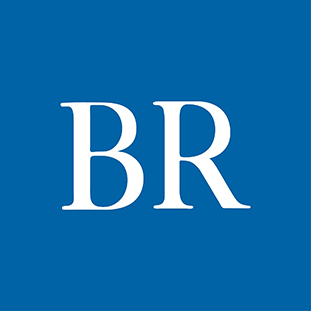 Iowa's economy grew sharply in March with strong improvements seen in every category measured in a survey of supply chain managers.

According to Creighton University's MidAmerica Business Conditions Index, the index for Iowa jumped to 75.6, up from 60.6 in February.

The index ranges from zero to 100, with an index score of 50 representing neutral growth. It is a mathematical average of indexes for new orders, production or sales, employment, inventories, and delivery lead time. An index greater than 50 indicates an expanding economy over the next three to six months.

In Iowa, all areas measured in the index increased in the survey, released on Friday.

The index for new orders was 75.4, up nine points from February; production and sales was 72.1, an increase of nearly eight points from the prior month; the index for delivery lead time was 87.8, up from 76.4; employment was at 64, an increase of nearly 13 points from February; and inventories, which has dropped below neutral growth in February, jumped more than 30 points in March to 78.8.

The report also showed that Iowa's average hourly manufacturing wages expanded by 3.7%, with agricultural equipment manufacturers leading manufacturing job growth in the state.

For the overall region, the index increased to 71.3 in March, up from 64 in February, behind strong manufacturing growth, said Ernie Goss, director of the Creighton's Economic Forecasting Group.

"Creighton's monthly survey results indicate the region continues to add manufacturing activity at a very healthy pace, but with modest job additions. Supply chain disruptions and labor shortages have pushed commodity prices briskly higher," he said in the report.

Despite higher economic activity, some supply chain managers warned that inflation and the Federal Reserve tightening money supplies and raising interest rates could result in a recession.

For the overall region, the wholesale inflation gauge soared to 95.5, its highest level since October and up 15 points from February.

"Given current significant inflationary pressures, I expect a rate hike of one-half of one percentage point at the Fed's next meeting on May 3-4 even though recession signals have grown over the last several months," Goss said.

The report, citing U.S. Bureau of Labor statistics, said commodity prices were up approximately 20.3% over the last 12 months, with farm products advancing by 24.7%. Metal products expanded by 32.9% and fuels soared by 39.3%.

And while supply chain disruptions remained a concern, trade numbers were positive in March. The export orders index climbed more than 20 points to 70.6, while the import score rose more than 15 points to 58.7.

According to the survey, 7 of 10 supply chain managers ranked supply chain disruptions as a top challenge over the next six months. Only 1 of 10 listed labor shortages as their top concern in 2022. Two in 10 said inflation and higher interest rates were a top concern.

Those continued concerns with the supply chain were evident with a score of just 31.7 in the confidence index, which despite being weak was still improved from a record low of 19.5 in February.

"Concerns about the impacts of the Russia-Ukraine war, higher interest rates, soaring inflation and supply chain disruptions combined to push business confidence well below growth neutral," Goss said.
Facebook Notice for EU! You need to login to view and post FB Comments!