Details unveiled on $350 milion development in Waukee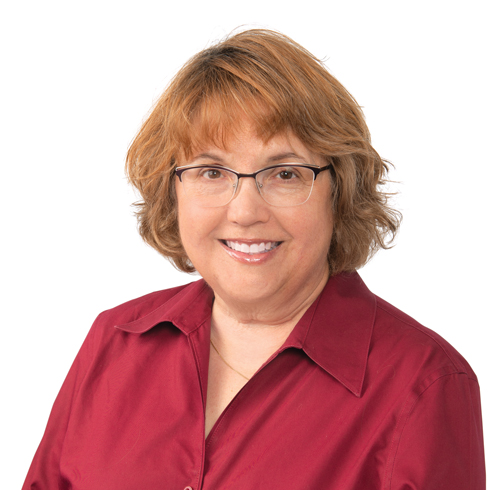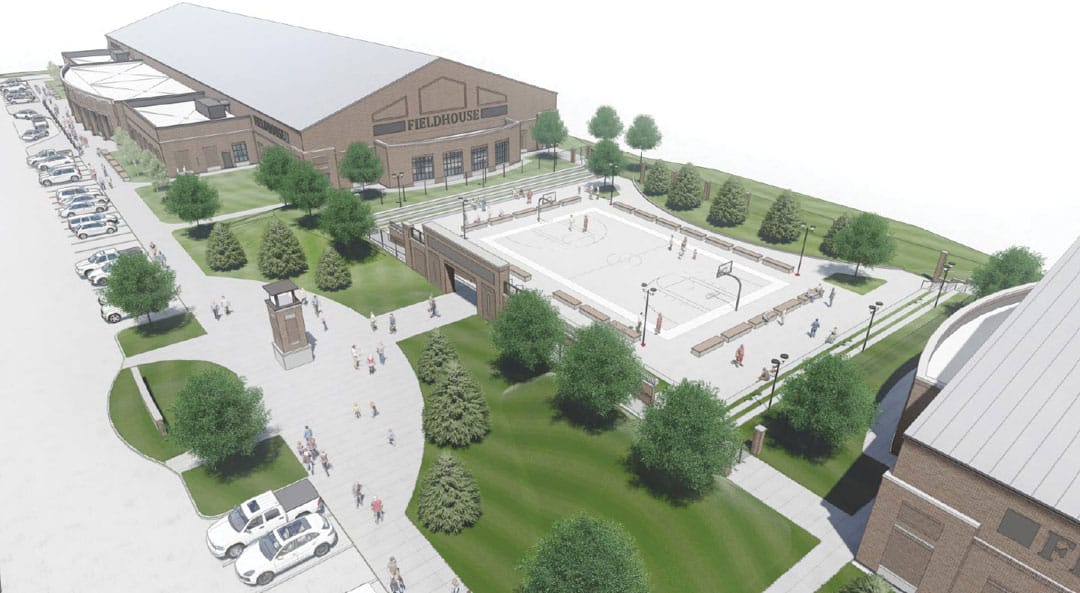 For years, Dickson Jensen has had a passion for youth athletics.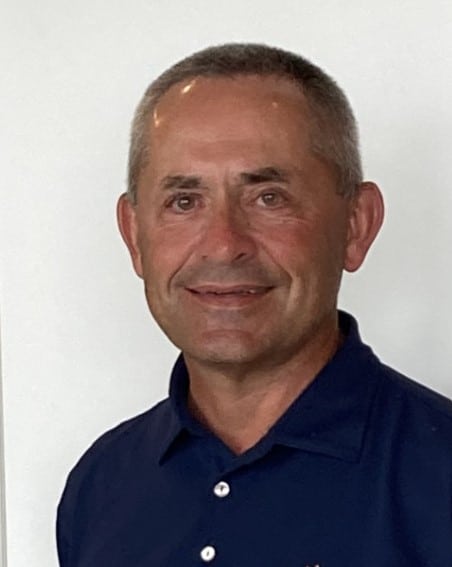 He coached athletic teams on which five of his children played. He founded All Iowa Attack, a statewide elite basketball program that provides athletes 17 and younger opportunities to hone their skills as well as play against other top players from around the nation. He made sure All Iowa Attack teams had facilities in which to compete.
Now the Ames man is turning his attention to creating a high-quality sports complex in which Iowa's young people can compete and practice.
Jensen this month publicly unveiled plans for Kettlestone Central Sports Complex, which will include two 65,000-square-foot rectangular-shaped buildings with brick exteriors and gable-style roofs. Each building will include six full-size basketball courts that can be converted into eight courts for volleyball. Stadium seating will surround the sunken courts.
The complex will anchor Kettlestone Central, a $350 million development, planned on 160 acres that straddle Westown Parkway east of Grand Prairie Parkway in Waukee. The development by the Jensen Group and Caliber Iowa will include over 1,000 residential dwellings, restaurants, bars, retail shops, hotels and other commercial offerings as well as the two field houses.
"There continues to be more and more demand for facilities like what this will be," said Jensen, owner of Ames-based Jensen Group and president of the nonprofit Iowa Youth Athletic Foundation. "We've got kids from the [Des Moines] metro area that are driving several nights a week to Ames. There's been some pressure to put a facility in the metro."
The Waukee City Council recently approved a development agreement that provides up to $39.4 million in economic development grants from tax increment financing to the project's developers over 20 years. The agreement also provides the city with the use of six courts for four hours a day, 52 days a year, for 20 years.
"This is an exciting opportunity for Waukee to have a sports complex like this," Jennifer Brown, Waukee's economic development director, told the council.
Why develop complex in Waukee
Jensen, who founded All Iowa Attack in 2004 in Ames, said he began thinking about developing the complex about six years ago. Statewide demand for All Iowa Attack's youth basketball academy has continued to grow even after a second location opened in Coralville in 2020, he said.
Jensen said he searched the metro area for a location for the complex before settling on the area east of Grand Prairie Parkway.
The Dallas County community is thriving, he said. Waukee, now with nearly 26,500 residents, is Iowa's fastest-growing large city. The median age of its residents is 34; its median household income is $94,371.
Development of KeeTown Loop, an entertainment district that will be anchored by a Live Nation concert venue, is underway on the northwest corner of Grand Prairie Parkway and Ashworth Road. Two different medical facilities are being built near the intersection of Grand Prairie and Westown parkways. About 2 miles to the north, development is moving forward on Waukee Towne Center, a 62-acre project that will be anchored by Target.
"This area is only going to continue to grow," Jensen said. Kettlestone Central is about 1 mile north of Interstate Highway 80, and "that will make it easy to get to from downtown."
Construction of the sports complex is expected to begin this summer and be completed by mid-2025. Construction of the residential units is expected to begin in the fall and be completed within three years.
Other commercial development, including the addition of new hotels, is also expected to begin in the coming months, Jensen said. Lot sizes will range from 1 to 3 acres but can be configured to meet demand, he said.
Other sports complex construction
Development of Kettlestone Central Sports Complex comes as construction of other athletic facilities is underway in the Greater Des Moines area. They include:
Norwalk Central, a 70-acre mixed-use project that will include a recreation center with multiuse court spaces; outdoor turf for a variety of sports; parkland and trails; and an indoor sports training complex where athlete development programs will be held. The sports campus is under development at 1401 High Road in Norwalk.
Johnston Ignit Sports Complex, which will include a 208,500-square-foot recreation facility that will house an indoor track, a field house, classrooms, meeting space and eight multipurpose courts. Construction of the facility at 5346 Merle Hay Road is nearing completion.
Prairie Trail Sports Complex at 2250 S.W. Vintage Parkway in Ankeny. When completed, the indoor complex will include nearly 100,000 square feet of space for athletic competitions and practices. The first phase of the complex, called the Fieldhouse, is completed. Demand for the space was so great that an addition is being added to the Fieldhouse.
MidAmerican Energy Company Recplex, which opened in 2021 at 6500 Grand Ave. in West Des Moines. The nearly $60 million project includes a 150,000-square-foot field house with basketball courts, three pickleball courts, four batting cages and a full-sized artificial turf field.
Even though several courts for basketball and volleyball competitions are being added in the Des Moines area, more are needed, Jensen said.
Most high schools and middle schools have a limited number of courts on which athletes can compete or practice, he said. Courts in city recreation facilities are seldom empty.
"There needs to be more gyms, more places for kids to go and play and practice their sport," Jensen said. "I think there's plenty of room for all of these facilities."
The Waukee complex is expected to host a variety of youth sporting events including volleyball, wrestling, pickleball and gymnastics. However, basketball, including programs and competitions connected with All Iowa Attack, will be the main activity that occurs in the field houses.
Currently, about 600 youths participate in All Iowa Attack. Jensen said participation in the program could double when construction of the complex in Kettlestone Central is completed. All Iowa Attack's facilities in Ames and Iowa City will continue to operate, he said.
"Today's youth need to be out doing activities," Jensen said. All Iowa Attack athletes "spend a lot of time in gyms, a lot of time working hard. They spend a lot of time traveling. … It captivates their lives. If they don't take part in this or gymnastics or music or whatever they want to be great at, they'll sit at home and be on their phones.
"We, as leaders of the community, need to provide youth activities that they actually have to work hard at, where they actually have to talk to people. The amount of things they learn from a program like ours – teamwork, respect – is priceless. … If we want them to be excellent in basketball, we need to be excellent in our facilities that we provide for them."
Tournaments that attract teams from around the country will be held at the complex on weekends, drawing an estimated 4,000 people a day to the facilities, Jensen said. On weekdays, when practices and other activities are held, an estimated 500 people a day are expected at the complex.
Overall, the complex is predicted to have an annual economic impact of $125 million.
A look at the field houses
The sports complex is planned on nearly 15.5 acres and will include over 760 parking spaces. The project's first phase includes development of the field houses and the surrounding 70 acres of commercial lots.
The design of the field houses will be similar to that of well-known college arenas built in the first half of the 19th century, Jensen said.
"The buildings are going to be beautiful," he said. "They are modeled after some of the great basketball facilities from around the country: Cameron Indoor Stadium [on the Duke University campus in Durham, N.C.], Allen Fieldhouse [on the University of Kansas campus in Lawrence]."
An area modeled after New York City's Rucker Park is planned between the two field houses. A full-sized outdoor basketball court will be surrounded by green space and trees, and benches will provide seating for spectators.
The inside of the field houses will be mostly open space. No locker rooms are planned, Jensen said. "Locker rooms present opportunities for people to do things that I just don't want to be a part of."
Concession areas will be minimal, Jensen said. Water, fruit and protein bars will be offered, but little else, he said. Athletes and spectators will be able to get food from nearby restaurants.
Jensen acknowledged that many athletic facilities have large concession areas or even restaurants. Some even sell beer, he said.
"When you walk into the building, it's about basketball or whatever sport is going on," Jensen said. "It's not about a party."
Jensen said he expects numerous restaurants to be located on lots surrounding the field houses.
Also planned are over 1,000 residences. Construction of an apartment complex east of the field houses is expected to begin this fall. The complex will include 408 apartment units spread over five apartment buildings. A clubhouse and outdoor swimming pool are also planned.
In addition, 235 townhomes are planned south of Southeast Westown Parkway. The development will be Caliber Iowa's largest townhome complex, said Nick Jensen, Caliber Iowa's owner. (Dickson Jensen is Nick Jensen's uncle.)
Caliber Iowa also plans on developing a mixed-use commercial and residential project that will be similar to the Standard at 36111 N.E. Otterview Circle in Ankeny. The new development will include about 230 apartment units and about 25,000 square feet of office space that will house Caliber Iowa's west office.
The residential development will be completed in phases, starting with the apartment buildings east of the field houses, Nick Jensen said.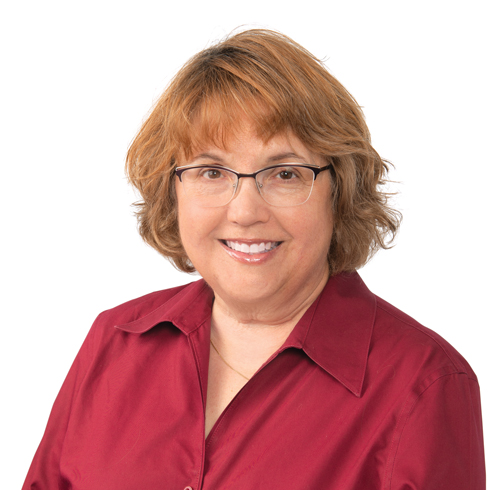 Kathy A. Bolten is a senior staff writer at Business Record. She covers real estate & development, law & government and retail.
Email the writer