Developer modifies Franklin school project with hopes it will receive council approval on Monday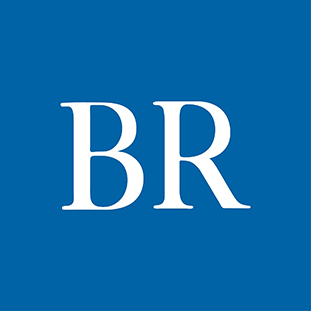 Developer Jeff Young has modified plans for an outdoor patio at his proposed development at the former Franklin Junior High School at 4801 Franklin Ave. Young hopes to convert the space as a garden and play area for "adults and children," he said. Called Franklin Garden, the space would be open until 10 p.m. daily and would be heavily screened from surrounding neighbors. Architect rendering by Neumann Monson Architects.
A Des Moines developer has modified plans to transform a former west-side school and church into an event center and hotel in an effort to alleviate neighbors' concerns and those of some elected officials.
However, Bill Gray, the Des Moines city councilman who represents the city's northwest neighborhoods where the project is located, continues to be troubled by some aspects of the proposal.
"My number one concern is the parking," Gray said. "We've had issues when First Federated [Church] was there and parking overwhelmed the neighborhood.
"He's going to overrun the parking lot again."
Jeff Young, who owns the former Franklin Junior High School that sits on 12 acres at 4801 Franklin Ave., gained unanimous approval in April from the Plan and Zoning Commission to rezone the parcel with certain conditions.
Four weeks later, Young ran into a buzz saw at the City Council meeting when the proposed project was met with objections over noise and traffic. The council, after a 2 1/2-hour public hearing, delayed until Monday a vote to rezone the parcel from a limited neighborhood retail commercial district to a planned unit development, or PUD.
Young hopes to convert the former school, which opened in 1951 and closed in 1979, into a facility that would include a 30-room boutique hotel, micro-brewery, restaurant, bar, theater and five auditoriums with seating for between 100 and 4,000 people. In addition, the facility would include a Montessori school, office and retail space, and an outdoor movie venue.
The project is valued at $8 million. Young bought the building in early 2018 for $2 million; earlier this year We Can Build It LLC, controlled by Young, obtained a $10 million mortgage, county records show.
First Federated bought the property in 1980 and in 1987 added a 4,200-seat sanctuary. For a time, Des Moines Christian School operated at the site as well. The school moved to Urbandale; the church, now the Mission Church, is also in Urbandale.
At the May council meeting, Young's plans for the building were enthusiastically supported by representatives of Des Moines' arts community and several nearby neighbors. Objections were aired as well.
A contentious aspect of the proposed project was plans for an outdoor patio and the hours it would be open. Young has revised the plans and increased the screening around the area to help diminish noise levels.
The area, located on the south side of the property, will be called Franklin Garden and include swings and teeter-totters, green space and an outdoor fireplace. It will close daily at 10 p.m. Before, the patio was slated to be open later when events were occurring.
"We want to make it a place grandma and grandpa and mom and dad can enjoy themselves at and have an enclosure that kids can have fun, too," Young said. "The whole building – and the garden – is family-friendly."
Larry James Jr., an attorney representing Young, said he and the developer have worked with city staff about addressing concerns raised by neighbors and some council members. In addition, the PUD has been revised to include specific information about what will be included in the project.
James said that parking on the site exceeds city requirements. The site has 688 parking spaces; the city requires 654.
Parking was one of Gray's concerns.
Gray was also concerned about when and where alcohol would be served at the facility.
According to the PUD, the bar and restaurant would serve alcohol and alcohol would be available at three concession stands during events. Young has agreed to hold no more than eight events per month that last no later than 11 p.m. in the 38,275-square-foot auditorium. All other events will be done by 9 p.m.
"Jeff wants to be mindful that the project operates in a manner that is compatible with the neighborhood," James said.
Councilman Joe Gatto, who in May raised questions about the project, said some of his concerns have been addressed through conversations with James and revisions made to the PUD.
"My biggest concern is Mr. Young following through on the plan and whether he's got significant funding to get it done," Gatto said. "There isn't a timeline when X, Y and Z will be done. If we vote to approve this, then I hope Mr. Young delivers."
The request to rezone the parcel must be approved by at least six of seven council members because more than 20% of nearby property owners oppose the project.
"Obviously, we're not going to please everyone," James said. "I think Jeff has been reasonable and accommodating. He understands the concerns of neighbors and some council members."
Still, said James, "I wouldn't be bringing this to council if I didn't think we had the six votes we needed to get [the zoning change] approved."
To view additional architect renderings of Franklin Garden, click here.
Facebook Notice for EU! You need to login to view and post FB Comments!