Development of complex geared toward active, older adults moving forward
The $32 million apartment complex was originally proposed in 2018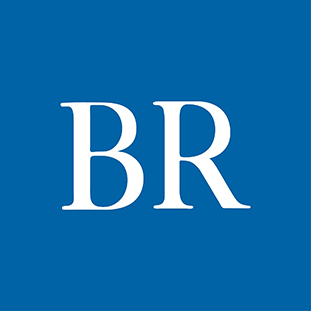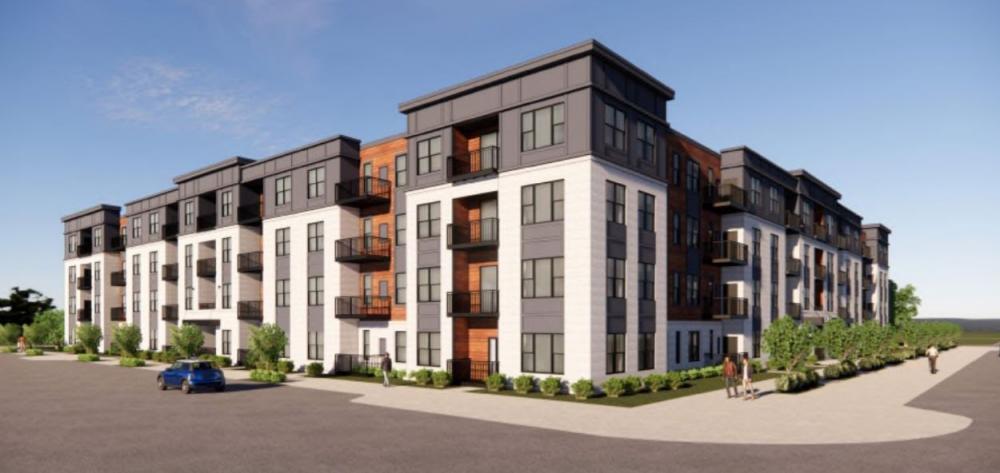 Construction of the first phase of Slate at Gray's Landing, a senior living apartment complex at Southwest 11th and Tuttle streets in Des Moines, is expected to begin in the spring. The four-story first phase will include 132 one- and two-bedroom units. Architectural rendering Kaas Wilson Architects
Construction of an apartment complex in an area south of downtown Des Moines is moving forward after being stalled for more than two years.

Minneapolis-based developer Sherman Associates originally proposed building Slate at Gray's Landing in the fall of 2018. Development plans were postponed for a variety of reasons, Will Anderson of Sherman Associates told Des Moines' Urban Design Review Board today.

Subsequent design modifications have made the proposed four-story, C-shaped building "substantially more efficient," Anderson said. "We have more leasable square footage. We have more efficient amenity space. …

"What we're delivering here is certainly not an inferior product; it's a more efficient project with very similar exterior materials," he said.

The complex, located on the southwest corner of Southwest 11th and Tuttle streets, will be built in two phases with construction of the $32 million first phase starting in the spring.

Slate at Gray's Landing, which will cater to active adults who are 55 and older, is located in an area south of downtown Des Moines exploding with development.

Sherman Associates has developed other apartment complexes in the area as well as a hotel and a child care center and is finishing construction of an office building. The firm owns other property in the area and is planning developments with a mix of uses, Anderson said.

In addition, Hubbell Realty Co. is developing Gray's Station, a $250 million urban community that includes apartments, townhouses and single-family houses. Krause Group, through its real estate arm called Krause+, is planning a project that includes a professional soccer stadium, a hotel and other commercial development.

Slate at Gray's Landing's first phase will include 132 one- and two-bedroom apartments, 10% of which will be rented to households at or below 80% of the area's median income. (A one-person household with an annual income of $49,950 or less would be able to rent an apartment at Slate for $1,249 a month, according to 2020 federal income guidelines.)

The project would also include underground parking with 127 stalls and a one-story clubhouse with indoor pool, fitness center, community room, spa and hobby room, according to information provided to board members.

The plain design of the clubhouse was concerning to city staff and some board members.

Tim Hielkema, a board member, suggested the clubhouse could be made more visually interesting by grouping windows differently and adding other types of building material to the exterior that is included on the four-story apartment building.

A second phase of the project will include about 120 apartment units and is planned to the south of the first phase, which is expected to be completed by summer 2022.

The board approved the design of Slate at Gray's Landing with the stipulation to work with city staff on making the clubhouse more visually appealing.