Digital lab aims to assist small manufacturers in tech choices
Alliant Energy energizes public-private project with CIRAS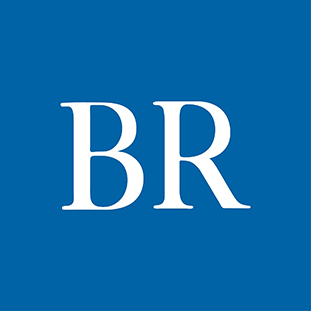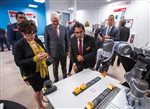 How many Alliant Energy executives does it take to come up with an innovative economic development idea?
Just two — at least to start with — followed by smart input and a lot of hard work by dozens of others, says Joel Schmidt, vice president of business development with Alliant.
Schmidt recalled how he was riding in his pickup on U.S. Highway 30 near the ISU Research Park in Ames one day when Steve Shupp, Alliant's senior economic development manager, said: "I want to show you something — I've got a couple of ideas."
With that exchange, the idea for a public-private partnership between Alliant and Iowa State University's Center for Industrial Research and Service was born.
The ISU Digital Manufacturing Lab Powered by Alliant Energy, located at the ISU Research Park, educates Iowa companies about technologies such as collaborative robots and advanced vision systems, and helps them explore ways that automation might improve their companies.
The new facility is located in Building 7 of the ISU Research Park campus at 2500 North Loop Drive, adjacent to Provisions Lot F restaurant.
Alliant Energy provided a cash contribution of $100,000 to the project, the largest private gift to CIRAS in the center's 55-year history. Alliant has also agreed to pay ISU Research Park the lease cost for the lab space for three years, in an agreement that can be extended beyond the initial term, said Mike Wagner, an Alliant spokesperson. The Iowa Economic Development Authority has contributed $250,000 in state funding to the project to help pay for the equipment.
The lab is staffed by Nick Peterson, community outreach coordinator with Alliant, and Abhay Grover with CIRAS, who will be the full-time lab manager.
"Our goal is to incubate engagement with the university to solve problems for advanced manufacturers across the state," Peterson said.
The space consists of a high-ceilinged, concrete-floored lab space with open space that's large enough for a company to set up a small-scale mockup of a production area. Among the tools at the lab are a state-of-the-art Omron TM Series collaborative robot and various 3D printing platforms and optical scanning devices. Alliant has a separate adjacent office area for consulting with the lab's clients.
"Our niche market would probably be companies between 50 and 500 employees — really focusing on those companies that don't have dedicated research and development dollars or teams that can do this in-house," Peterson said. "We have some great companies here in Iowa that have those types of capabilities and are already implementing a lot of these technologies. This [lab] is for those companies that are seeking to reduce those risks.
"We can provide the confidence that they can implement these things, and they can test-drive it without feeling like they're being sold something, because we don't have a vested interest in selling them anything," he said. "We're just providing the data and the research to make sure that they're making the best decisions possible."
The lab also provides a new platform for engaging ISU students, particularly those in the College of Engineering, Grover said. The lab currently employs two ISU interns who will work with company representatives using the lab.
"They're going to be focused on really trying to solve those problems and maybe thinking outside of the box," he said. "It may be coming up with things that their current workforce doesn't have the capacity to do, and when you give it to the bright young minds here at Iowa State University, anything can happen."
A survey of manufacturers conducted by CIRAS indicated the need for such a lab, said Ron Cox, director of CIRAS. The input and concurrence of the CIRAS Advisory Board, many of whom are small business owners, affirmed the need, he said.
"Three out of every four manufacturers say in the next five years that lack of workforce will limit their growth, and they want to grow," Cox said. "Technology will be part of that solution. Our survey also showed that small businesses especially are behind in keeping up with technology."
Alliant's Schmidt said being involved in this economic development initiative is a key piece of its customer affordability strategy for the future.
"The simple goal of our economic development efforts is to add new customer load, which reduces the cost burdens on all of our existing customer bases," he said. "Along with customer cost benefits, economic development also grows our communities and creates new job opportunities."
"Digitalization is projected to improve factory efficiency by 25%," Iowa Economic Development Authority Director Debi Durham said on the lab's opening day. "We haven't seen productivity improvements like that in generations.
"We know that automation is shere, we understand the potential," she said, "and we know that our small to medium sized manufacturers are going to be the difference-makers."
About the Digital Manufacturing Lab
Alliant Energy is giving priority to its energy clients in using the lab, but it's open to all businesses. Companies interested in working on a project can contact their key account manager or the Business Resource Center at 1-866-ALLIANT (866-255-4268)
Students and faculty interested in participating in a project at the lab can contact Nick Peterson at 515-268-3411 or nickpeterson@alliantenergy.com.
Website: alliantenergy.com/More/ContentPages/DigitalManufacturingLab
Facebook Notice for EU! You need to login to view and post FB Comments!