DMU campus opens up prime real estate in central Des Moines
'This is an opportunity to reimagine that campus,' an area booster says of Des Moines University's planned move from its Des Moines campus.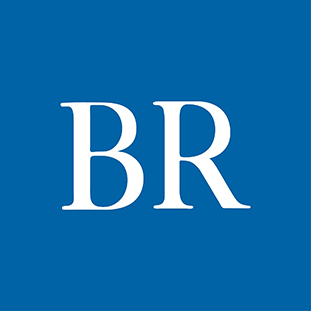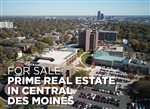 The departure in three years of Des Moines University from its 24-acre campus along Grand Avenue will create a wide range of opportunities for the redevelopment of prime real estate located in central Des Moines, a city official and others say.
"While it is unfortunate that they have made the decision to leave Des Moines, it does present some wonderful opportunities in that area," said Erin Olson-Douglas, the city's economic development director. Des Moines University "has been great stewards of the property and have created some nice investments there. … We would like to see some taxable value added in that area."
Des Moines University, an osteopathic medical school that has been at 3200 Grand Ave. since the early 1970s, is developing a new campus in West Des Moines. School officials are working with Cushman & Wakefield, Iowa Commercial Advisors, to sell its Des Moines campus. The university will continue to operate its clinic on the Des Moines site.
The availability of 24 acres along Grand Avenue comes during a time when the area is undergoing a renewal of sorts. The projects underway or planned include:
A former motor lodge turned apartments at 2525 Grand Ave. that will revert to its original use in an $18.3 million project planned by developer Jake Christensen. The 58-year-old structure will have the look and feel of a 1950s-60s hotel, Christensen has said. In addition, a medical building at 2515 Grand Ave. will be converted to a restaurant and bar.
Property at 3750 Grand Ave. on which a former church is located. Harry Bookey and Pamela Bass-Bookey plan to renovate a portion of the building and construct an eight-story condo building. The project is valued at $35 million.
A $17 million streetscape project that is planned along Ingersoll Avenue between Martin Luther King Jr. Parkway and 28th Street. The first phase of the project, which also includes upgrading infrastructure and public utilities, is expected to begin in the spring.
A Lincoln Savings Bank that is under construction at 1922 Ingersoll Ave.
A four-story, 27-unit apartment building at 4000 Ingersoll Ave. that opened in late 2019. Nearly all the units in the project by Newbury Living have been leased. The company is revitalizing an adjacent historic brownstone duplex. In addition, in December Newbury Living bought a three-story apartment building at 3407 Grand Ave. and plans to renovate it. The building was constructed in 1966.
About 15 years ago, a group of business owners, residents and others began working together to improve and promote the Ingersoll and Grand avenues area. Those efforts are paying off, said Peter Brown, treasurer of the Avenues of Ingersoll & Grand SSMID board of directors. (SSMID stands for Self-Supported Municipal Improvement District, a tool for Iowa communities to use to help pay for public improvement and maintenance projects within a specified area.)
"People are noticing what is occurring and saying that this is a vibrant neighborhood that they want to be part of," he said.
One or more new users of the Des Moines University campus will help to bring even more attention to the area, Brown said.
"This is an opportunity to reimagine that campus," said Brown, principal of Peter A. Brown Commercial Real Estate. "It will be interesting to see who steps forward and what kinds of uses are considered."
Campus to be marketed globally
Steve Scott, a senior vice president with Cushman & Wakefield, said the property will be marketed to potential users not only in the United States but also internationally. "We're going to leave no stone unturned when it comes to marketing," he said. "We feel like we need to open it up to all types of uses out there."
Des Moines University, which for decades had been located at 722 Sixth Ave. in downtown Des Moines, moved to 3200 Grand Ave. in the early 1970s after it acquired the former St. Joseph's Academy, a Catholic all-girl high school that sat on 15 acres. Over the years, Des Moines University bought adjacent ground and constructed new buildings on the campus, including an 11-story office tower.
In March, university officials announced plans to develop a new campus in southwest West Des Moines. The university in October paid W&G McKinney Farms LLC nearly $8.5 million for the 88 acres on which it plans to relocate its campus, which is expected to open in 2023.
University officials decided to put the Des Moines campus on the market and turned to Cushman & Wakefield, which Scott says has a portfolio of buyers interested in educational campuses.
The university plans to lease back about 75,000 square feet in the Des Moines University clinic building, Scott said. "That's going to be attractive to investors."
What becomes of former college campuses?
It is becoming more common for private college campuses to be for sale, mostly because of the increased number of closures due to declining enrollment and financial struggles. A 2018 Moody's Investor Services report stated that an average of 11 private colleges now close per year, creating opportunities for redevelopment of what is typically considered prime real estate.
Last June, for example, the former AIB College of Business campus at 2500 Fleur Drive in Des Moines was sold for $7.5 million to two local real estate investors. Fenton Hall East and West is being renovated and one- and two-bedroom apartments are being leased. The remainder of the campus has been subdivided into individual parcels that are being sold.
The campus of the now-closed Newbury College, located in a Boston suburb, was recently sold to a firm that invests in senior housing and assisted-living developments, according to the Boston Globe. The campus of the former Atlantic Union College, a Massachusetts college that closed earlier this year, has been divided into parcels and is being sold piecemeal, according to the Worcester County Telegram & Gazette.
The Des Moines University campus has numerous options for use.
Brown, of the Avenues board, said some of the land could be redeveloped for multifamily use.
Olson-Douglas agreed, adding that the redevelopment occurring in the area is providing opportunities for residents to walk to restaurants, bars and other businesses.
"Walkable urban communities are becoming more and more popular around the country," she said. "Our urban corridors – like Grand and Ingersoll – have those opportunities to become more walkable. A new user [of the 3200 Grand Ave. campus] has the potential to help the area become more walkable."
Other potential users of the Des Moines University campus include another university or college that could operate a satellite campus on the site or a government agency, said Scott, of Cushman & Wakefield. The property could be transformed into a corporate campus, he said.
"There could be a tenant in downtown Des Moines that wants to have their own campus and own facility, but still be close to the airport and downtown," said Chris Thomason, a senior vice president with Cushman & Wakefield. "You see these corporate campuses moving way out west because there's not the real estate available [downtown]."
Property valued at $78.7 million
Des Moines University officials hope to sell the campus but are also willing to consider a lease, Scott said. He declined to say what the asking price would be if the campus were sold.
According to the Polk County assessor's website, the campus, its six buildings and 300-stall parking garage were valued in 2019 at $78.7 million. The property is tax-exempt.
In all, the campus has nearly 446,000 square feet of usable space, slightly less than what is in Capital Square in downtown Des Moines.
The campus also includes a fully operational cafeteria, a 15,000-square-foot renovated fitness center and an underground heated tunnel system that connects all but one of the buildings.
"One of the things we noticed about the entire campus is that there's zero deferred maintenance anywhere," Scott said. "It is perfect."
A team of five people at Cushman & Wakefield is working on marketing the property. A binder filled with color photos of the campus buildings and statistics has been prepared. Drone video footage of the campus has been shot. And a virtual tour inside each building is being prepared.
"If you're going to market this to a potential user that is [out-of-state or out-of-country], it's very helpful for them to be able to almost put their hands on it from 10,000 miles away," Scott said.
Facebook Notice for EU! You need to login to view and post FB Comments!