Downtown housing, Norwalk Central among topics discussed by CRE panel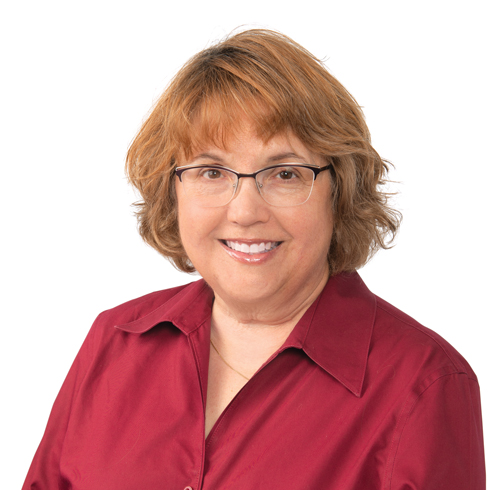 A range of topics were discussed during the Business Record's annual Commercial Real Estate Forum, including housing in downtown Des Moines, mass timber projects and developments in the city of Norwalk.
Participants on the April 19 panel discussion included Matt Anderson, Des Moines' deputy city manager; Molly Cutler, a manager at Cutler Development; Adam Kaduce, president of R&R Real Estate Advisors; Cory Larson, senior vice president at Keen Project Solutions; Michael Wagler, Iowa Economic Development Authority's Main Street Iowa state coordinator; and Hollie Zajicek, Norwalk's economic development director.
Panelists' answers to some of the questions that were asked are below. Responses were edited for length and clarity.
Downtown housing
The St. Joseph Group has proposed building a 33-story tower in downtown Des Moines. The structure is expected to include 390 residential units, about 80 of which would be for workforce housing. Explain why it's important to have workforce housing downtown.
Anderson: "I've been doing economic development for [Des Moines] about 20 years and we've always functioned with an unwritten goal of having a downtown workforce that mimics the downtown housing options. We want to try to provide housing options for the CEO, the middle manager, the young kid out of school getting a first job, and the service sector industry workers that are downtown. The market's generally done a pretty good job of meeting those demands, but [people in the real estate industry are] naturally going to gravitate to the highest reward, less risky projects. That generally steers [developers] away from affordable and workforce development. It takes a little extra [effort] to get those projects done. That's where [the city] comes in with some of our policies and requirements for certain levels of workforce and affordable housing, as well as adding extra incentives to a project to fill that [financial] gap so that we can try to lower that risk a bit."
A housing study released in 2019 "said we needed 57,000 new housing units in [Central Iowa]. About 23,000 rental units and 18,000 of those with a [monthly] rent level of $1,250. That's a lot of units, 57,000 units. [Having] 80 affordable units in one project may not sound like a lot. Normally, that would take us six, seven, eight projects to get that level. So, the importance of those 80 units is just that we get them all in one project. It's more than we could do over the course of many years of doing multiple projects."
Is there a point where there's too much housing downtown?
Anderson: "No, I don't think so. I get that question a lot. You would never ask Waukee or Ankeny if they can have too much housing. I don't know why there's some perceived cap downtown. I think we're just limited by what the market wants. Part of our job in the city is to make downtown an inviting place that those 57,000 new households [looking for housing] will give downtown a look, and that we've got the stock there for them."
What things does housing attract to downtown?
Anderson: "It's the diversity of our downtown. We are no longer beholden to the 80,000 downtown office workers. We have such diversity in our downtown now, housing being a big piece of it, that we don't feel that sting that we would have felt during the pandemic if we had just been solely counting on office for our success."
Vacant downtown office space
In the first quarter, 18% of downtown office space was vacant, according to CBRE's market report. More vacancies are on the horizon. Talk about downtown's overall economic health and tie that to office vacancies.
Anderson: "If we had this amount of vacant office space downtown 15 years ago, I'd be very concerned. We didn't have that diversity: The hotels that we've added. The number of housing units. The restaurant and entertainment choices. We've transitioned over the past 15 to 20 years from being an 8 to 5 downtown to being an 18-hour downtown. That diversity has greatly helped us. The [Greater Des Moines] Partnership's latest foot traffic report had us at 83% of pre-pandemic levels over the course of a week. … Most cities would die to get that 83% foot traffic. When one of my biggest problems is trying to finance a $100 million soccer stadium, that's a pretty good problem to have. If three years from now we're still having this discussion on vacant office space, I'll come back to this panel and probably use a different word than 'enviable' [to describe Des Moines' commercial real estate sector] because we won't be anymore."
Using mass timber in projects
Development is beginning on the Star Lofts at 2701 Ingersoll Ave. in Des Moines. It will be Cutler Development's second mass timber project in the Des Moines area. Share what attracted the company to the use of mass timber, and also some of its benefits to the environment.
Cutler: "During the pandemic, [my husband] Scott and I were thinking about Cutler Development's own environmental footprint. We had the lot under contract for the Star Loft project. It was a distressed gas station along Ingersoll. That's when we started thinking to ourselves, 'What if we took this blighted gas station and tried to transform it into the state of Iowa's first zero carbon certified building.' We've learned a lot from the mass timber project we did at 304 Fifth St. in Valley Junction. We knew its environmental benefits would go a long way in helping us achieve net zero embodied carbon for the Star Lofts project.
"What are those environmental benefits? First … all of the exposed columns and beams in the Valley Junction project … are basically the oldest and simplest carbon capture and sequestration out there. All of these beams and columns were once trees. They absorb carbon dioxide in order to grow, and now that carbon dioxide will be stored in this building forever.
"Speaking of forever, that is the second benefit of mass timber. It's an extremely durable construction type [that] will allow the buildings to be used and reused several times over when ordinarily they would have been demolished and rebuilt.
"Lastly, mass timber can be made from small-diameter, new-growth trees instead of going through cutting down the big beautiful old-growth trees and forests. Further, it's those small trees that are tinder for forest fires that are spreading across the country. And so, if we're able to go through and cull those small trees … and leave behind the old-growth trees, we'll improve the forest health over time."
What is one of the things that surprised you about mass timber?
Cutler: "A nice bonus during construction is that mass timber requires fewer labor hours. It all comes prefabricated [from an off-site manufacturer]. … For instance, on the Valley Junction project, we have a little over 4,000 square feet of decking per floor. The decking on each floor went up in half a day. There's no waste from the material because it's all prefabbed and goes together, a bit like Lincoln Logs."
Industrial outlook in Des Moines area
In the first quarter of 2023, over 2.7 million square feet of the Des Moines area's nearly 65 million square feet of rentable warehouse, manufacturing and flex space was vacant, according to CBRE market report. The 4.2% vacancy rate was significantly higher than the 2.5% reported in the fourth quarter of 2022. What's the outlook for the industrial sector throughout the remainder of the year?
Kaduce: "We're seeing a more normalized industrial market. Companies during the pandemic had to adjust and optimize their warehousing and logistics strategy, because of changing consumer buying habits. We knew at some point they were going to get that figured out … and that we would begin to see that demand before returning to more normal levels. [A vacancy rate of] 4.8% is still a good, healthy industrial market. We may see that vacancy rate creep up just a little bit as we see more product come online. It's not going to get to a dangerous level or concerning level. We still see really strong industrial demand but it's returned to a more normalized level. It's a lot of 40,000- to 75,000-square-foot tenants. Some are new to market; there's some growth within the market."
Getting workers back to the office
Employers want to get office workers back into offices. Talk a bit about what R&R is doing to help employers do that.
Kaduce: "Our customers are competing with work-from-home. What we're hoping to advise our customers on are things that they can do to take some of those aspects that people really liked about work-from-home and bring it into the workplace. One of those things is an individualized workstation. When people were at home, they had personalized workspaces … whether that was their dining room table or home office. … We've seen a lot of customers gravitate back towards an individualized workspace that someone can personalize and make their own."
"Another big piece of it is the re-amenitization of office buildings. What customers are demanding today from that workspace is different than what they demanded even four or five years ago. One of the big drivers right now is coffee. People want an elevated coffee experience, whether that's walkable from their office or in their lobby. We've partnered with Starbucks and brought in some automated Starbucks cafes. And they've been really well received. … The other one is indoor-outdoor space. We've seen a number of customers who want to bring the outdoors indoors and vice versa. We've done a number of glass garage doors and office spaces. We've done elevated outdoor patios with Wi-Fi so that people can sit outside and work. We even looked at adding pickleball courts to some of our office parks."
Today's development challenges
Keen Project Solutions completed a project for Pet Parents in Ankeny during the pandemic. Now Keen is working on the Tower, a mixed-use project in West Des Moines. Compare the challenges Keen faced during the pandemic to today.
Larson: "We are an engineering and construction firm. We like to participate in a design-build arrangement. There's a recipe for success when you deliver projects in that way, and it's typically a predictable process. … You can predict costs as you advance design. You can predict the schedule. … That recipe was very predictable and worked very well, pre-pandemic. Once the pandemic hit, we initially became reactive. … With Pet Parents, we were dealing with material cost escalations. [The cost of the structural steel on the project increased about 40%.] Not only that, a lot of other firms were grabbing fabrication time, and it was hard to find a fabrication slot.
"Now, it's more predictive but it's still more work. There is still volatility. We're getting more predictive and less reactive. … And we have these really extensive procurement schedules that allow us to manage time and understand when these materials are being shipped. It is a big deal when we set these prices. … Having those upfront costs be as predictable as possible. [Previously, prices might have jumped a quarter of percent a month.] Now it's really volatile … but we're getting better at it."
Health of rural Main Streets in Iowa
Talk about the health of the Main Streets in Iowa's rural communities and small towns.
Wagler: The Iowa Economic Development Authority "acts as a coach not only with the fundraising and volunteer side of things, but also in the small development sphere. But most importantly, our team does a great deal of work in helping support small-scale developers, or people who just bought a building and are improving their buildings. Iowa communities are in a constant reinvention process. In my work, one of the observations is that many communities use the nostalgia of who they used to be as the vision for what they want to be in the future. The quicker communities can start to recognize that they will never be who they were in the 1940s and 1950s and 1960s, [the quicker they will realize that] while change is hard, it is absolutely inevitable for local communities to be economically viable and vibrant into the future."
Communities that get past the grief of losing what they once were "are really starting to reenvision the use of their places and spaces and their downtowns in new and exciting ways."
One of those places is Newton, with "a 100-year-old county garage that had been used as the Jasper County maintenance shop. … The Newton Main Street program partnered with an emerging developer, transformed the space into the Viet Thai Taste Restaurant. … We have this century-old building that is really revisioning, and one of the key takeaways that I have from a project like this is not only how the partnerships locally started to reimagine what's possible in the future … but also what the footprint of their downtown is."
Norwalk Central's role in growing Norwalk
Provide us with an update on Norwalk Central and then connect the dots on how that development will attract and retain businesses.
Zajicek: Norwalk Central is a 140-acre mixed-use development in the center of Norwalk. This dream project has been planned out for the last five years. We held our groundbreaking and started the infrastructure construction last summer. … Several commercial parcels are under contract."
"About 15 years ago, you might have been able to call Norwalk a bedroom community. Right now, it's about as far away from that term as a city can be. … The taxable value of commercial and industrial [property in Norwalk] in five years grew by 789%. The population grew by 45% in less than 10 years. Now Norwalk residents, they don't want to just buy a beautiful house on the golf course and have nothing more to do unless they cross the West Des Moines and Des Moines borders. They want to be able to shop and have recreational experiences up the street. So [the Norwalk Central] development will provide all of the things that they want and need in one centralized location. The sports campus piece alone is estimated to draw over 1 million new visitors per year. Once fully built out, Norwalk Central will be an estimated $300 million private investment. … These features will really give new businesses many reasons to locate in Norwalk. [The City Council's] focus has been on providing services and amenities, the things residents want and need, and to do that, we're recruiting high-quality commercial and industrial developments."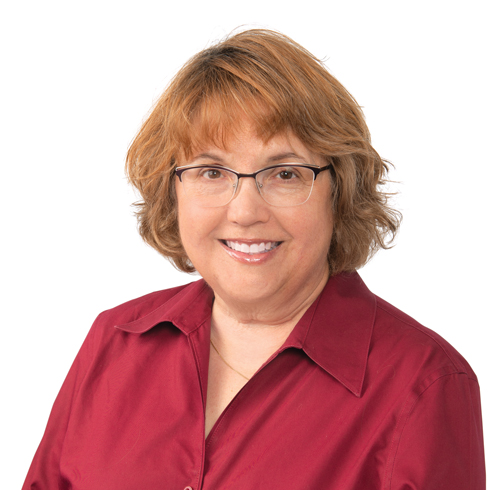 Kathy A. Bolten is a senior staff writer at Business Record. She covers real estate & development, law & government and retail.
Email the writer
Facebook Notice for EU! You need to login to view and post FB Comments!