Drake launches 'new pathway' with two-year degree program
Bright College aims to appeal to diverse array of students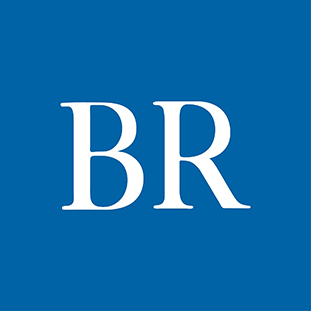 Drake University officials announced on Sept. 1 the founding of a new two-year college — the John Dee Bright College at Drake University. It's the first new college to launch at Drake in more than 70 years, with an approach that Drake leaders say will reimagine the two-year college experience.
The new college will offer two tracks for its associate degree programs, one in the integrated arts, sciences and humanities, and one in business, organization and professional studies. In the planning stages for more than the past year, the Bright College will welcome its first students in the fall 2021 semester.
With an annual tuition set at $18,500, the program is designed to encourage greater diversity by attracting qualified students who may not have considered Drake attainable, whether for cultural, economic or other reasons.
"The John Dee Bright College creates a new pathway into Drake University that will be uniquely tailored to meet the collegiate needs of a diverse array of students who have often not seen Drake as their potential collegiate home," Drake President Marty Martin said during an announcement ceremony Sept. 1 in Sheslow Auditorium.
Among the dignitaries joining Martin in the ceremony were Dwana Bradley, vice chair of the Des Moines School Board, and former state Rep. Wayne Ford, who unveiled two plaques revealing the name of the new college.
Known to the Drake community as "Johnny Bright," the 1952 graduate was a famed student athlete star on the Bulldog football field who went on to play in the Canadian Football League and later achieved a fulfilling career as a beloved teacher and principal in Edmonton, Alberta.
Having been intentionally injured by an opposing player during a game as he was in contention for the Heisman Trophy, Bright was drafted by the Philadelphia Eagles after graduating, which would have made him the first Black player on the Eagles. However, he reconsidered due to the likely racial backlash and joined the Canadian league instead. He died in 1983 at the age of 53. Several members of his family, including one of his daughters and two granddaughters, participated in the ceremony last week.
As a brief video describing the program stated, the college is "redefining the two-year degree to empower the next generation." The degree programs will be interdisciplinary, cohort-based and will leverage partnerships with Iowa businesses.
"This really is about reimagining how we deliver college to welcome a vast array of students," said Craig Owens, who was selected as dean of the new college. Owens was tapped by Martin in April 2019 to begin the process of developing a proposal for the college, after having discussed similar two-year models at other universities, particularly Loyola University's Arrupe College.
Owens, who has taught at Drake for 17 years, is an English professor and director of the university's Center for Teaching Excellence.
"Bright College graduates will be prepared to launch their careers or pursue a four-year degree at Drake or another institution," he said. "They will graduate with new skills and refined approaches for thinking critically, problem solving, collaboration and communication."
In short, he said after the presentation, the degree programs aim to address some of the skills gaps that employers find in many college graduates.
Additionally, the Bright College model "builds a lot on what we know about living-learning communities," he said. "This is really going to be something new."
Owens said the college will reach out to Central Iowa high school guidance counselors, principals and teachers for recommendations of students for whom they believe the college would be a good fit. Initial enrollment for the first few years will likely be kept at 35 to 40 students to ensure a customized team experience, but may grow beyond that more quickly if demand warrants, he said.
Among the community members who will be getting the word about the college is the Rev. Rob Johnson, pastor of Second Baptist Church in Fort Dodge and a 2010 Drake alum. "My job is to let people know that there is a school here at Drake named after a Black man," Johnson said after the ceremony. "And that you can advance far beyond what you think you can."
Collaboration with local businesses, organizations planned
The two associate degree programs under development will each culminate in a semester-long practicum for students, one in the business, professional and organizational studies track and the other in the integrated arts, sciences and humanities track.
"These practicums will leverage partnerships with various business organizations and institutions to integrate our learners' intellectual, interpersonal and higher-order activities into the experience of addressing real-world challenges as they progress along this program," said Craig Owens, the newly named dean of the college.
"Our goal is to prepare these workers to enter professions where they will receive specific technical skills training, or to go on to four-year programs with new and valuable ways of managing themselves as successful learners," Owens said. "In return, their presence at Drake will enrich our community and our understanding of how teaching and learning can work best for everyone in the 21st century."
Facebook Notice for EU! You need to login to view and post FB Comments!