Drake names Terry Branstad ambassador-in-residence
Longest-serving U.S. governor donating records from 45-year career to university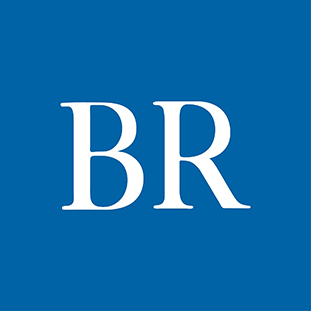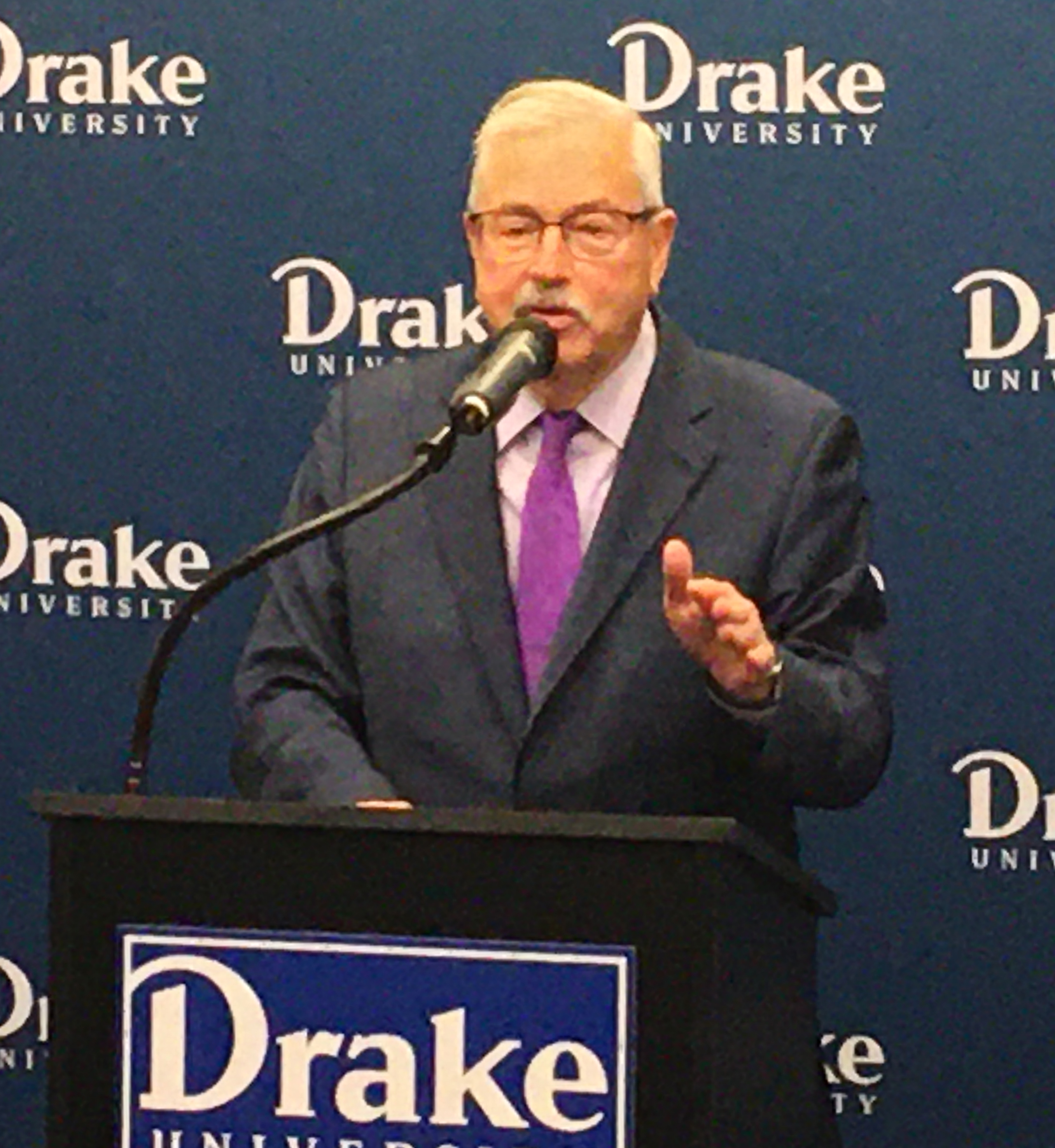 Terry Branstad, the United States ambassador to China from 2017 to 2020 and the longest-serving governor in U.S. history, has been named ambassador-in-residence at Drake University in Des Moines.

The new role complements Drake's plans to create a new Center for Public Democracy at Drake University. In addition to his ambassador-in-residence role, Branstad announced today he will donate records from his 45-year political career to Drake.

As ambassador-in-residence, Branstad will be available to meet weekly with Drake students, clubs and faculty, and will lead lectures in a variety of classes each semester. In addition, the ambassador will host an annual symposium on U.S. relations with China. The symposium will bring high-ranking government officials and thought leaders to campus with the first one anticipated to take place in the fall 2022 semester.

"I have a strong commitment to public service," Branstad said during an announcement ceremony held at the Drake Law Library. "And even though I've completed my time as governor and as ambassador, I want to give back. I want to help students, and I want to help the Drake community. I want to encourage people to get involved to make a difference. And it's great to be here in the capital city because there's so much going on."

Branstad, who 50 years ago was a law student at Drake, recounted how he began his political career as a state representative, beginning his first term while he was still a second-year law student. "I chose blue and white as my colors in '72 and kept them for 10 successful campaigns," he said of Drake's school colors. "I never lost, so blue and white colors are lucky."

The planned Center for Public Democracy is part of Drake's recently announced $225 million Campaign for the Brave and the Bold. More information on the Center for Public Democracy is available at theones.drake.edu.

"We are creating the Center for Public Democracy to build on the unparalleled opportunities Drake offers to students interested in public policy and politics," Drake University President Marty Martin said. "In addition to having a front-row seat for the Iowa caucuses and multiple opportunities to get involved in the political process and public service, Drake students will now be able to confer with a former ambassador to China and the longest-serving governor in U.S. history."

Steve Churchill, who served as Branstad's chief of staff at the embassy in Beijing and served in the Iowa House of Representatives from 1993 to 1999, is coordinating Branstad's partnership with Drake.

Branstad's papers will join a growing bipartisan political archive at Drake that includes records from five-term U.S. Sen. and five-term U.S. Rep. Tom Harkin, five-term Iowa Gov. Robert Ray, 19-term U.S. Rep. Neal Smith, and seven-term Iowa Rep. Wayne Ford. Branstad graduated from Drake University Law School in 1974.

"We're honored to have Ambassador Branstad and his papers at Drake," Jerry Anderson, dean of the Drake University Law School, said in a release. "It is an exceptional academic opportunity to have not only primary source materials, but also a prominent figure in U.S. and Iowa history on our campus. Drake students and faculty can hear the perspective, reasoning, and experiences of someone who helped shape Iowa and U.S. history."

Branstad was appointed ambassador to China in part due to his long-standing relationship with Chinese President Xi Jinping. Then-governor Branstad met Xi in 1985 when the future Chinese president led a delegation visiting Iowa.

Branstad adds to a list of former U.S. ambassadors working with Drake students.

Former U.S. Ambassador-at-Large for War Crimes Issues Stephen Rapp, a 1974 Drake Law graduate, will co-teach a Drake Law School class in international criminal law this summer. Another Drake Law alumnus and university board member, Johnnie Carson, continues to be instrumental in programs such as the Mandela Washington Fellowship, the flagship program of the Young African Leaders Initiative. Carson is currently senior adviser to the president for the United States Institute of Peace.
Facebook Notice for EU! You need to login to view and post FB Comments!