DuPont, Dow pick Wilmington for ag headquarters after merger; Pioneer will remain in Johnston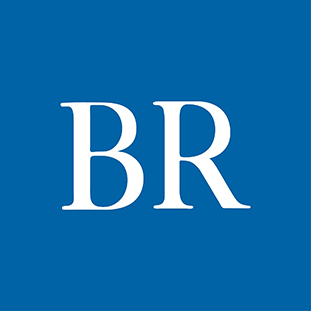 Iowa has lost its bid to land the agricultural headquarters of DowDuPont, but the proposed new company plans to continue operations in Johnston, home of DuPont Pioneer.
DuPont Co. and Dow Chemical Co. said they have chosen Wilmington, Del., as the headquarters for the agricultural operations of the merged companies. DuPont is based in Wilmington.
Operations in Johnston and Indianapolis will serve as global business centers, "with leadership of business lines, business support functions, (research and development), global supply chain, and sales and marketing capabilities concentrated in the two Midwest locations," the companies said in a statement.
The Iowa Economic Development Authority board meets today to approve $16 million in aid for the Johnston operations,
The Des Moines Register reported.
The Johnston City Council is expected to add $1 million.
Although the companies contended there will be no job cuts in Johnston related to the headquarters development in Wilmington, DuPont Pioneer already has axed 175 jobs and may cut more as part of DuPont's preparations for the merger. DuPont is eliminating 1,700 jobs in Wilmington as it looks for "synergies" with Dow. The merger still must be approved by regulators.
"There will be some disappointment" in not getting the headquarters, DuPont Pioneer's Paul Schickler told the Register. He said by keeping a presence in Iowa, "it's really a celebration and preservation of those roots as we position ourselves for the future. Similar to 90 years ago when we started (Pioneer), we were at the birth of an agricultural company."
Johnston Mayor Paula Dierenfeld said she and other leaders in the suburb worked hard to make sure Pioneer continued operating in Johnston. "While the decision by DowDuPont was not everything we had hoped, we are very pleased the global research hub will remain in Johnston," she said in a statement. "The recent investments in research facilities and the high-quality workforce we have in our community obviously went a long way in convincing DowDupont's leadership that Johnston is the right place to focus their research activities. The company's decision continues to position us well for future economic growth in Johnston."
Iowa leaders, including Gov. Terry Branstad, Iowa Economic Development Authority Director Debi Durham, the congressional delegation and officials from Johnston, had offered aid and had pushed hard for the companies to locate the agricultural operations in Johnston, where Pioneer's campus has been a center of advanced agricultural research and development for decades. In addition, the Cultivation Corridor is attempting to position Central Iowa as a hub for biosciences, and landing the DowDuPont development would have been a major boost.
When rumors circulated among Pioneer employees on Thursday that Wilmington would be the choice, a number wondered why the companies would choose Wilmington, which has been more aligned with DuPont's chemical operations than with agriculture.
DuPont and Dow have proposed a merger that will split the operations into three businesses. Johnston and Indianapolis will serve as global business centers.
"This efficient structure takes full advantage of the unique expertise and resources that exist in each location, enabling us to deliver the long-term opportunity for the leading global agriculture company we intend to create," Edward D. Breen, chairman and CEO of DuPont, said in a statement.
"Our deep presence in Iowa and Indiana will continue the close ties to our customer base and the broader agriculture community, while leveraging the existing corporate infrastructure and expertise we have in Delaware — DuPont's home for more than 200 years."
"Today's announcement is another step toward our creation of a leading global agriculture company. The intended agriculture company will be highly focused, stronger, more competitive, more resilient and better equipped to deliver growth and long-term, sustainable value than either DuPont or Dow could deliver on its own," the companies said.

Read the companies' full news release.