Five Trends to Watch ... and five threats to keep an eye on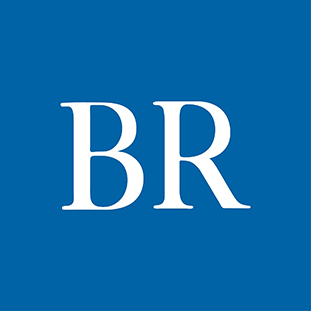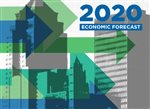 While the stock market continues to skyrocket, many questions about the economic outlook for Iowa remain. How will trade deals affect the state? Will an election year add an element of uncertainty for investors? What about the ongoing challenges for businesses in the region to find workers? As we get set for our Economic Forecast luncheon on Jan. 29, we asked our panelists for a sneak peek at the trends we need to be watching in 2020, and the threats to keep an eye on as the year unfolds.
– Chris Conetzkey, publisher and executive editor of the Business Record
What is the most significant economic trend to watch in 2020?
Darrell L. Cronk, chief investment officer for wealth and investment management, Wells Fargo & Co. Specifically for Iowa, it has to be trade. The centerpiece of the U.S./China Phase One agreement has the U.S. stepping back on tariffs — suspending threatened increases and partially rolling back September hikes — in exchange for a significant increase in China's purchases of U.S. exports (particularly agriculture) over the next two years. This is more of a "purchase agreement" than it is a "trade deal" at this juncture. We are skeptical that China will purchase the full $40 billion to $50 billion worth of U.S. farm goods in 2020 (or even 2021). That said, a Phase One deal appears more positive for U.S. agricultural producers and more negative for South American producers that took market share from U.S. farmers over the past two years. Realistically, it would be a win if the deal would allow for anything north of about $25 billion and represent a record amount of U.S. agricultural trade to China, above the 2017 level of $23.8 billion in exports. While President Trump has suggested that Phase Two negotiations will begin immediately upon signing the Phase One deal, the chances that the two sides will reach more comprehensive trade policy agreements look slim. In fact, "selective decoupling" between the two largest economies will continue, and nontariff measures — especially in the technology and financial sectors — could be the focus of future confrontations
Kathy Leggett, future Ready Iowa policy adviser The ability to create, adapt, adopt and multiply opportunities for Iowans to obtain education, training and upskilling in an environment that meets individuals where they are is crucial to our sustained economic well-being and growth. Most employers face the challenges created by the lack of a skilled workforce. Gov. Reynolds has recommended a variety of initiatives and programs that will help Iowa to create a skilled workforce, including empowering rural Iowa, increasing broadband access, expanding Future Ready Iowa, increasing opportunities for returning citizens, tackling child care issues and strengthening the health and welfare of Iowans by increasing the funding for mental health services for adults and children. All of these will allow Iowa to build on our strong economy and remain competitive in the marketplace, while ensuring every Iowan has the opportunity to succeed.
Joe Murphy, executive director, Iowa Business Council One interesting trend to watch will be the rate at which companies are acquired or merged. We've seen some of this in Iowa already with various high-profile mergers, but we've also seen some Iowa companies strategically acquire other businesses to gain a competitive advantage in their industry. This sort of action can really be a galvanizing force within the marketplace and lead to more jobs and opportunities for Iowans and better outcomes for Iowa consumers.
Thomas Root, associate professor of finance, Drake University The current political environment and the presidential election cycle have the potential to create uncertainty that slows business spending and also erodes consumer confidence. Making wise capital investments requires forecasting future events, especially potential economic policy.
There are extreme differences in policy proposals related to corporate America when comparing most of the potential Democratic candidates to the Trump administration. This makes forecasting future policy difficult and can paralyze new capital spending as decision-makers wait for more clarity surrounding the potential policies off the next administration.
Combining the dramatic differences in potential policy with a close election increases the possibility that business investment will be cautious and continue to contribute less to growth than strong consumer sentiment. Businesses can thrive regardless of the result of the election and will adjust to the policies of the eventual winner. However, a short-term slowdown in investment, which has already been weak, has the potential to erode consumer confidence. Monitoring both the manufacturing and service sectors for more signs of weak spending will provide important information about the 2020 economy.
In addition to consumers feeling threatened by lackluster business spending, the political cycle has the potential to impact consumer confidence directly. The University of Michigan consumer sentiment survey indicates that there is a dramatic difference between how Republicans and Democrats view the economy. The uncertainty of the election process may also create a shift in consumer expectations, which could additionally slow growth. Growth in consumption has been the primary driver of GDP growth the last two quarters, so monitoring signs of decreasing consumer confidence will also be important.
Iowa would likely not be impacted as greatly as some other parts of the country, but areas of the state with greater manufacturing sectors would experience any hardships first.
Jay Byers, CEO, Greater Des Moines Partnership In 2020, our regional economy will continue to be one of the leading Midwest metropolitan areas in terms of population and employment growth. We will continue to see growth in financial services and logistics in Greater Des Moines (DSM). Several financial services firms are expanding, including Sammons Financial Group and F&G.
DSM USA is becoming a global center for insurance innovation with the Global Insurance Symposium, Global Insurance Accelerator and BrokerTech Ventures. For the logistics sector, large distribution centers are planned for Ankeny, Bondurant and Grimes. The Des Moines Transload Facility will be constructed this year and there is a significant amount of speculative warehouse construction. Hopefully, with the approval of the USMCA and Phase One of the China-U.S. trade agreement, the agricultural sector will see improvement.
The Iowa AgriTech Accelerator and America's Cultivation Corridor's new Cultivo initiative will bolster ag tech innovation, and the new Techstars accelerator will provide an additional boost to the tech sector.
Facebook Notice for EU! You need to login to view and post FB Comments!