Economic forecast takeaways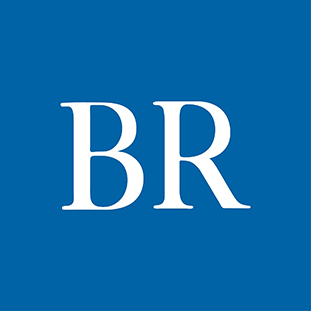 Tax cuts. Trade deals. The stock market's booming run. These topics and more came up at the Business Record's Economic Forecast luncheon Jan. 25.
The annual event brings together hundreds of business community leaders and executives for a panel discussion about predictions for the year's economy. This event brought together the following panelists: Iowa Economic Development Authority Director Debi Durham, West Bank's Dave Nelson, Wells Fargo's Cameron Hinds, Iowa Workforce Development Director Beth Townsend and state legislative analyst Jeff Robinson.
Here's more from some of the participants and panelists from the event.
PERRY BEEMAN'S TAKEAWAYS

Onward and upward
In an interview before the event, Michael Sadler, assistant vice president for public policy and government relations for CenturyLink, said 2018 looks like another strong year, especially in financial services.

"I think it's going to be a solid year based on how the market is performing now," Sadler said. "From what I am hearing from local business leaders, everyone seems pretty upbeat so far. It appears the financial sector will be solid."

Sadler expects growth to be a bit better than in 2017, in part due to federal tax cuts. A move to cut back on federal regulations will help, as will possible state tax cuts, he added.

The state is weighing changes to the tax code that could help, too, he added.

Byers: Metro efforts will pay off
Jay Byers, CEO of the Greater Des Moines Partnership, said 2018 looks to be a strong year buoyed by tax reform and metrowide efforts.

"Our queue is strong, and the regional economic trends are all moving in the right direction," Byers said at the luncheon. Byers was among those attending.

"The Greater Des Moines insurance and financial industries continue to be strong. We continue to see strength in the data center and wind markets. Manufacturing and logistics continue to be a great opportunity, and there are signs that the ag economy is turning in a positive direction," he said.

Byers agreed with the idea that tax reform will help fuel the economy. "The reduction of the federal corporate rate was much overdue to make the U.S. more competitive on the global stage. The relatively high rates had been a detriment."

He said the move to a simpler tax system and an end to the deduction for state taxes on federal returns, if approved, would make it more obvious that the state's tax rates are competitive. As it stands, the deductibility makes the rate look higher than it really is, Byers said.

"Site selectors and people looking to do deals don't read the footnotes," he said. "This would significantly help our ability to attract economic developments."

Byers also expects more action on quality-of-life issues such as water trails, which help with both economic and community development, he said.

Deloitte CFO of the Year Kirk Irwin, chief administrative officer at the Greater Des Moines Partnership, was recognized at the event. He mixed some humor in with his gracious remarks, thanking his colleagues and many others in the business community.

"I was really shocked when I heard about (the award)," Irwin said. "Fortunately I have had a few weeks to process it, and now I'm merely stunned. I'm making progress."

Later he thanked his wife. "I want to acknowledge another partnership in my life, and that's my wife, Shannon Cofield," he said. "She is a tremendous source of advice, wisdom — and sometimes I'm not even sure when I need to ask her for advice, and she lets me know."

The crowd got a good laugh on that one.

JOE GARDYASZ'S TAKEAWAYS
Nelson: Companies can nowspend pent-up cash
West Bank's Dave Nelson said at last week's Business Record Economic Forecast luncheon that he believes now that the federal corporate tax cut has been enacted, companies have the certainty they've needed to get off the sidelines and spend or invest some of the mounds of cash they've been sitting on for the past couple of years. "I would say for the most part, (additional capital spending) hasn't started to happen yet," he said. "But Apple just announced a huge investment to create a second campus in America. I think (more investments) are something we have to look forward to and benefit from."
Modernization projects ahead,but not a lot of jobs
The Iowa Economic Development Authority is seeing signs that companies with potential projects that have been sitting in the pipeline for the past 18 months may finally be nearing a decision to deploy some assets, panelist and IEDA Director Debi Durham said. "So we're seeing good modernization projects that are going to come forward," she said. Regarding those projects, Durham said not to expect a large number of jobs materializing from them, however. "You're going to see a lot of modernization, and that's exactly what we need to be competitive," she said. "You absolutely want these plants to modernize, because it makes them lean and competitive, and it's the right thing to do."

Mexican auto manufacturer eyeing Iowa
IEDA's Debi Durham spilled the beans, so to speak, about what could be a first-ever direct foreign investment project from Mexico. "We have a manufacturer in the automotive space in Mexico that is now talking about putting a facility in Iowa," she said. "That has to get through tariffs and the uncertainty with the trade agreements. So what we're seeing is an uptick and tremendous opportunities, and that's why it's going to be a great year for us."
Expect some wage inflation
Asked at one point if wage inflation is on the horizon, Wells Fargo's Cameron Hinds said that he's been somewhat surprised that he hasn't seen much evidence of it yet. "But we do expect it," he said.
Workforce training investment crucial
One of IWD Director Beth Townsend's biggest concerns is that the state won't make the necessary investments it needs in workforce training, such as work-based training programs for K-12 students and the Future Ready Iowa initiative. "If we don't make that investment, we will be talking five years from now about stagnation because we didn't make that investment," she said.

KENT DARR'S TAKEAWAYS
Economy generating 'pleasant surprises' in Des Moines
Development projects are arriving fast and furious in the city of Des Moines. "We have been pleasantly surprised at the influx of activity we have seen so far at the Urban Design Review Board," said Ryan Moffatt, economic development project manager with the city's economic development department. Among other things, the board reviews projects that are seeking development incentives from the city. While interest in multifamily projects has slowed as developers wait for downtown vacancies to be absorbed, inquiries about other commercial projects are strong, he said. The board is booked with projects to review through March and is scheduling additional meetings to keep pace.

Steady as it goes on home sales
Greater Des Moines real estate specialist Les Sulgrove heard a lot of reassurances from the panel. He could have supplied a few of his own. In addition to selling houses, Sulgrove is a data hound who spends a lot of time crunching and analyzing the numbers behind sales across the metro. "From a residential standpoint, we're going to have another good year," he said. "Prices are up, but not at a record pace. It's going to be slow and steady." Just what you would expect from the local economy.

With workers difficult to find, a reluctance to chase every job
As IWD Director Beth Townsend said, a growing economy needs workers to keep the engine humming. Just ask Ryan Simbro, transportation project manager for engineering and technical consulting firm HR Green Inc., if that isn't the case. The company needs skilled workers — it doesn't want to fill a position just to fill it — and finding those workers can be a challenge. Simbro echoes a common concern heard in all sectors of the construction industry. One effect of not being able to fill jobs with the right people is a reluctance to bid on every job that hits the market. "You always have this hesitancy of not wanting to overdo it," he said.
Facebook Notice for EU! You need to login to view and post FB Comments!