Engaging digital consumers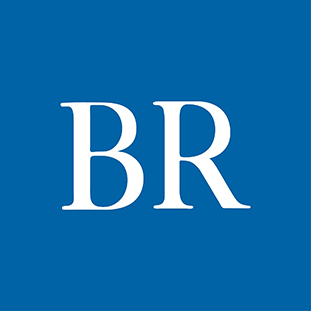 One out of four life insurance companies says the process of buying insurance will become completely digital from start to finish within the next three years.
At the same time, some 60 million middle-market U.S. households are undercovered by an average of $200,000, which adds up to a $12 billion life insurance coverage gap, according to estimates by insurance research and consulting firm LIMRA.
Mix in changing consumer purchasing habits and social media usage, and you've got a recipe for a major transformation in how life insurance is marketed, sold and serviced, says Gregory Bailey, CEO of Denim Labs Inc.
Bailey, whose most recent corporate role was chief marketing officer for Athene USA, traded his suit for blue jeans two years ago and began building an insurance technology company from scratch, initially working from the basement of his Urbandale home.
Now, working at the Space2Work co-working space in downtown Des Moines, he and his team are positioning the insurtech firm's cloud-based product as a go-to solution for insurers to quickly personalize social media marketing campaigns.
"We built Denim to empower and enable these insurance companies and their brokers and agents and advisers to be able to serve up — very easily and very quickly — mobile and social media marketing messages and ads at scale," Bailey said. "But it does it in an extremely localized and personalized way, so that we always keep the agents and advisers at the forefront of this brand experience."
Formally launched just over a year ago during a national insurtech conference in Las Vegas, Denim is in the early stages of developing artificial intelligence software to help insurers leverage mounds of big data collected through the marketing process. The firm has already surpassed 1 billion data points through the mobile and social media ads its software has generated for clients.
"We've started with changing how they advertise, market and engage," Bailey said. "And by building out amazing artificial intelligence combined with big data, we're working towards changing how they sell to consumers."
The former insurance executive has been active in Des Moines' startup community in other ways.
He has been a volunteer mentor for the Global Insurance Accelerator in Des Moines since that program began in late 2014. "When I heard that was going to be starting, I proactively reached out to (Director) Brian Hemesath for coffee and I signed on that day to become a mentor," he said.
Since leaving Athene in 2015, Bailey has also teamed up with some of his friends in the insurance industry to launch an angel investing fund called Insure.VC, which has made about a half-dozen investments in insurtech startups. "I just try to stay very close and in tune with the industry I had practiced with for 20-plus years," he said.
A growing gap
Bailey's career began with selling insurance for Northwestern Mutual while he was still a 20-year-old student at the University of Missouri. After seven years in sales and sales management roles following graduation, he got his first corporate insurance role with Mutual of Omaha. He went on to become vice president of marketing for Pacific Life in Orange County, Calif., before moving to Greater Des Moines to become chief marketing officer at Athene USA in 2014.
"My wife and I are originally from Missouri and the Midwest, and we had young kids and we thought it would be nice to raise them back in a Midwestern setting," he said. Working in those positions, he realized the potential for technology to revolutionize the insurance marketing process.
"For the last handful of years now, the insurance industry has had a growing gap in which the middle market is not being served in the way that it should be," he said. "It's very, very difficult to get agents and advisers to sell smaller policies to middle-market America, for one thing."
In a mobile environment in which someone can pre-order their Starbucks mocha cappuccino on their smartphone, insurance companies are still operating like they did 20 or 30 years ago, he said.
According to an insurance market outlook report from LIMRA, nearly three-quarters of new life insurance buyers are now under age 55, and four out of 10 life insurance policies are now purchased by consumers aged 25 to 45. To reach these younger generations of buyers, mobile and internet-based distribution will be essential, the report said.
While people in their 20s and 30s may be willing to research and even buy insurance entirely through their smartphones, older generations may want to talk to someone on the phone or consult an agent in person, Bailey said.
"We want to provide all those experiences that all trace their way back to an initial engagement on a social media ad on a smartphone," he said. "Keeping human advisers in the mix is extremely important to us — everything we've built to date and everything we will be building will continue to keep agents and advisers in that experience."
Building partnerships
To lead the technical end of the business, Bailey recruited a software engineer he knew from Orange County, Frank Wise, who still works remotely from California. He found another key partner in Mike Clark, a software engineer who at the time was working remotely from a desk at Gravitate. Most recently, Bailey recruited Tim Laehn, a marketing professional from CO-OP Financial Services, to become director of marketing. The company now has four team members in Des Moines, with a fifth coming on board Jan. 2.
Bailey said Denim's business model calls for a total team of 12 people by the end of 2018; the company currently has two openings for software engineers on its website.
As the co-founders, Bailey and Wise are both investors in the company. One of the company's earliest investors was West Des Moines-based Strategic America. Additional investors include Reinsurance Group of America in St. Louis, Mo., and Galveston, Texas-based American National Insurance Co., which is its first major insurance company client.
Denim has entered into strategic partnerships with companies ranging from large tech firms to other nimble startups. This fall, it announced a partnership with New Jersey-based Majesco, which provides back-office technology for more than 150 insurance company clients. Most recently, Denim announced a partnership with Gainfully, a San Francisco-based financial services content network in which the two companies will collaborate in promoting each other's proprietary platforms.
Perhaps most importantly, Denim has a product integration partnership with Facebook, which has been its initial social media advertising platform for its clients. "We're very excited about the future of that relationship," Bailey said.
Although it's ready to partner with any other social media platform such as LinkedIn, Pinterest or Twitter, Bailey said he's waiting until an insurer is ready to be a beta customer. "We're a lean company, and we don't just build things because it would be cool," he said. "We build because the marketplace wants it."
Strategic America is exploring possible uses the agency may have for Denim's platform beyond the insurance industry, said Mike Schreurs, the agency's chairman and chief strategist. The West Des Moines-based marketing company designed Denim's logo and did early corporate identity work for the startup.
"Greg's a big thinker," Schreurs said. "Wherever he's at today is going to evolve. That evolution is something I think has a more significant outcome than where he's at today. He's a smart guy — I think it's going to assist agents and disrupt the channel."

Schreurs got to know Bailey when he was just moving to Greater Des Moines, and Strategic America did some work for him when Bailey was chief marketing officer at Athene.
As Bailey was beginning to work on Denim, Strategic America was seeking another startup company that it could invest in; the agency had previously worked with a number of startups in other areas of the country where it has client concentrations, Schreurs said. "We knew that we wanted to invest in something more local, so when Greg was working on this, we were interested in hearing more."
Being located in one of the nation's insurance hubs is a huge advantage, and Bailey hopes to cultivate Des Moines-based insurers as clients or partners. He also frequently consults with Iowa Insurance Commissioner Doug Ommen, who recently spoke at an insurtech summit that Denim hosted in Des Moines.
"We love the fact that they're just across the intersection," Bailey said. "Anytime you're building a company in a mature and heavily regulated industry, you have to make sure you have great relationships with the regulators of the industry."
In a similar way, Iowa has an openness that Bailey is sure he wouldn't have found had he launched his company on the West Coast.
"It's a true business value that's not to be overlooked, and it doesn't happen everywhere, in my perception."
How Denim got its name

When the time came to think of a name for his insurtech company, Gregory Bailey knew he wanted something flexible enough to allow for possible pivots it might take in its early stages.

Having worked in marketing for two decades, he also knew the old axioms that a brand should be universally recognizable and have only one spelling and pronunciation.

After days of fruitless brainstorming, "One day, I thought to myself, since I've been working on this, I've not worn a suit and tie or slacks and a jacket," Bailey recalled. "Every single day I've been wearing blue jeans. There was already a tech company named BlueJeans, but then I got to the fabric name, denim. One thing led to another, and that's how it came about.
Facebook Notice for EU! You need to login to view and post FB Comments!