Entertainment potential seen in warehouse near Riverview Park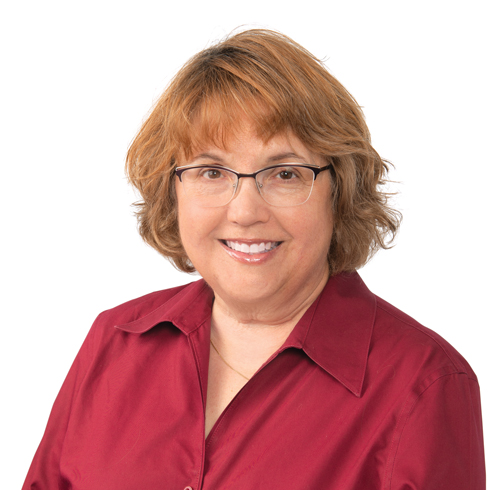 Summary
- Neighborhood Development Corp. has purchased former warehouse property near Riverview Park in Des Moines.
- The nonprofit group wants to redevelopment the property.
- Part of the building could be demolished this summer.
Imagine this: On a warm summer's day, you ride your bicycle on the Neal Smith Trail that hugs a portion of the Des Moines River and just past Sixth Avenue, you veer north, taking a spur into Riverview Park.
After watching the wildlife in the ponds that surround the park, you head over a pedestrian bridge to a venue that serves cold drinks and other refreshments. You sit on a patio, talking with friends and listening to music from the nearby amphitheater before heading back to the trail to finish your ride.
That's what Abbey Gilroy began envisioning when she learned warehouse property was for sale just a stone's throw from Riverview Park at 710 Corning Ave. on Des Moines' north side. The park, which was once home to a popular amusement park and ballroom, now includes the Prairie Meadow Riviera Stage and a playground with equipment modeled after former Riverview rides.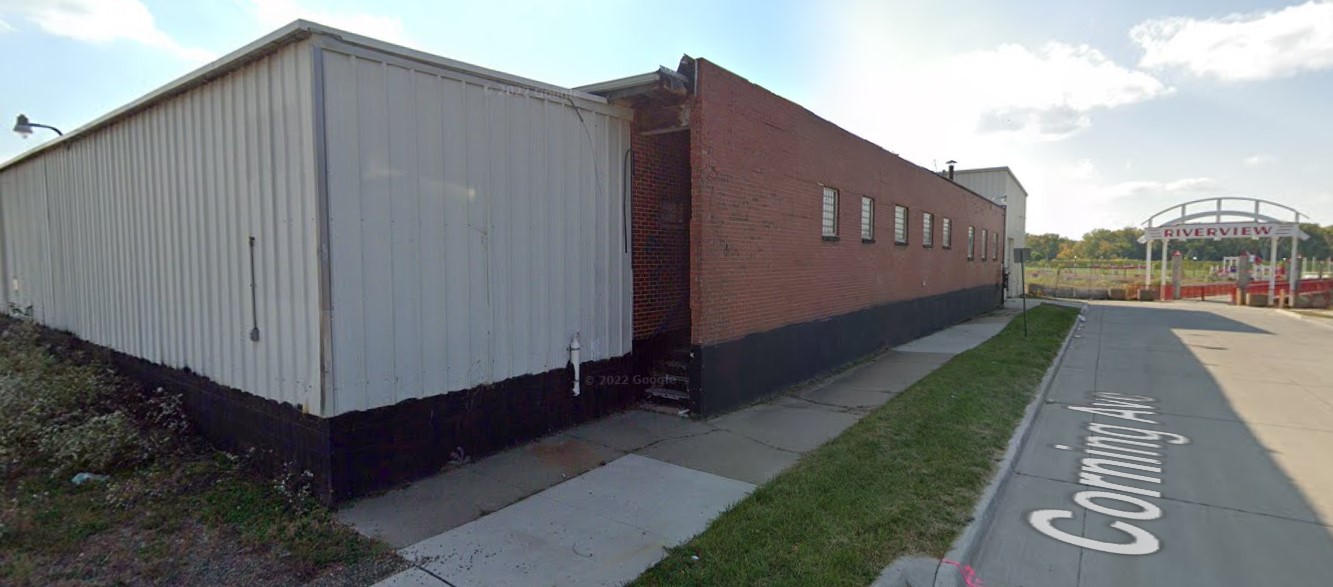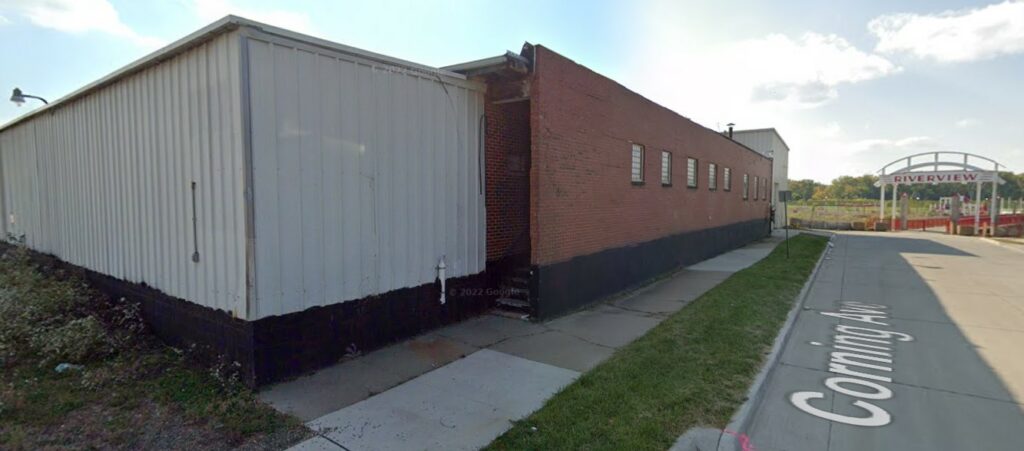 Outdoor concerts, including Rendezvous on Riverview, are now held throughout the summer and fall at the park.
"We would like to see something happen on the [warehouse] site that's going to benefit Riverview in the long term and not become a warehouse again," said Gilroy, executive director of Neighborhood Development Corp., a nonprofit redevelopment group supported by the city of Des Moines and Polk County. The group, founded in 1999, has a long history of helping spark redevelopment in neighborhoods.
A portion of the area just east of Riverview Park is filled with industrial buildings, some decades old.
A few years ago, Gilroy began talking with one owner about selling. Discussions stopped when they couldn't reach an agreement, she said. In mid-2022, the property owner, who was ready to sell, reached out to Gilroy, she said.
"We thought it seemed like a good time for us as well," Gilroy said. "Word about Riverview was taking off, and word about what was going on there was starting to spread."
In February, Neighborhood Development Corp. purchased the property (pictured above) located on the southwest corner of Seventh Street and Corning Avenue, just a few feet from the pedestrian bridge that leads into Riverview Park. The nonprofit group paid SKJ LLC just over $1 million for the property.
The property includes a 100,000-square-foot warehouse, part of which has been used for cold storage. Portions of the building that are unusable will be torn down, possibly as soon as this summer, depending on the cost, Gilroy said.
The middle of the structure is what Gilroy is most interested in preserving. A portion of the brick structure has large concrete columns and brick walls. "It just screams opportunity," she said. An area with a loading dock includes views of Riverview Park and could be used as outdoor patio space.
"It would be fun to make this area a full-evening experience, not just come to a concert and leave," Gilroy said.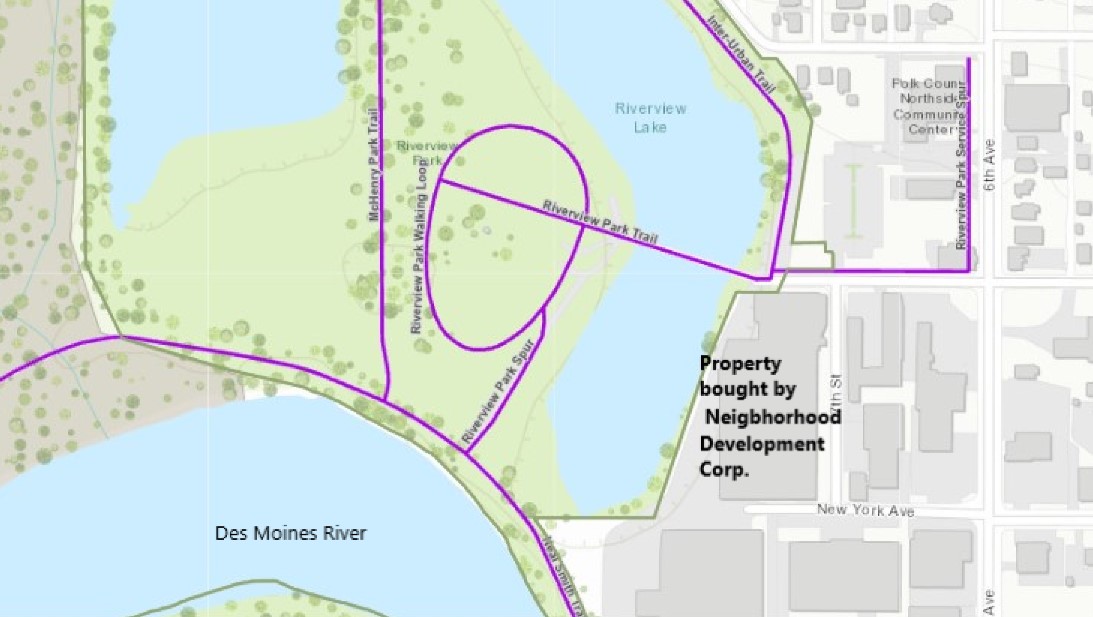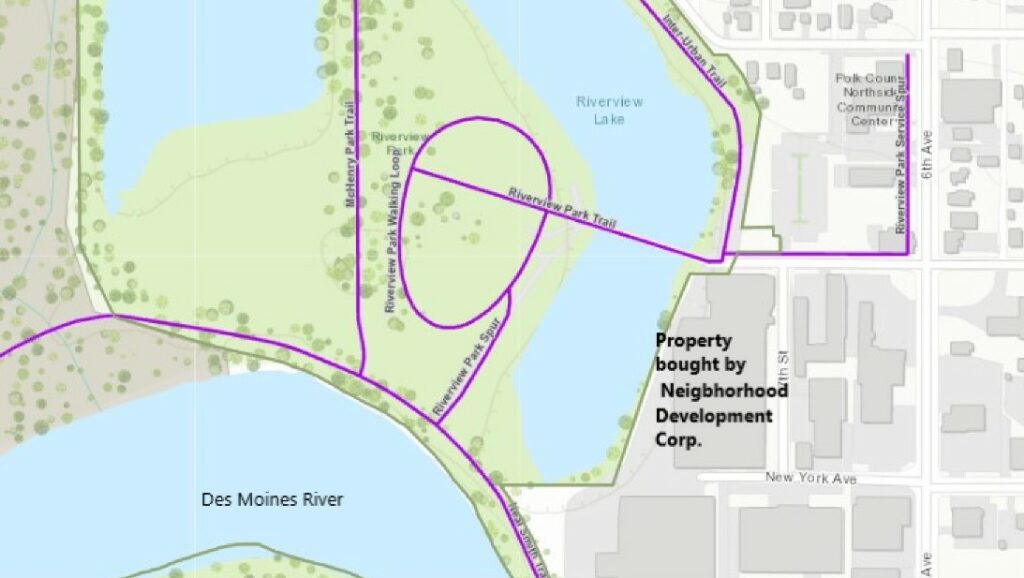 Neighborhood Development Corp.'s board is supportive of redeveloping the site, possibly with a partner, Gilroy said. In the coming weeks, the group's staff will develop a budget to raze a portion of the structure. The group will also review ideas for a temporary venue, she said.

"We don't want to compete with what's going on at Riverview; we want to complement it," Gilroy said. "We want to make this an experience for people coming to the concerts or the park."

In addition, the group will begin exploring options to redevelop the remaining portion of the building. Ideas could include a restaurant, brewery, coffee shop or small entertainment venue, Gilroy said.

Redevelopment of the site comes during a time when a flurry of activity is occurring near Sixth and Euclid avenues, about one-half mile north of Riverview Park. The building occupied by Chuck's Restaurant was renovated. Highland Park Bakery opened in an upgraded space, as did Des Moines Mercantile and Slow Down Coffee Co. Renovation of a building at 3524 Sixth Ave. is complete and the building has several new tenants. Work on the former French Way Cleaners building at 413 Euclid Ave. is nearing completion.

"This is a very interesting time for the Highland Park and Oak Park area," Gilroy said. "If this site is able to be redeveloped, it will give people yet another experience and another reason for people to come to these neighborhoods."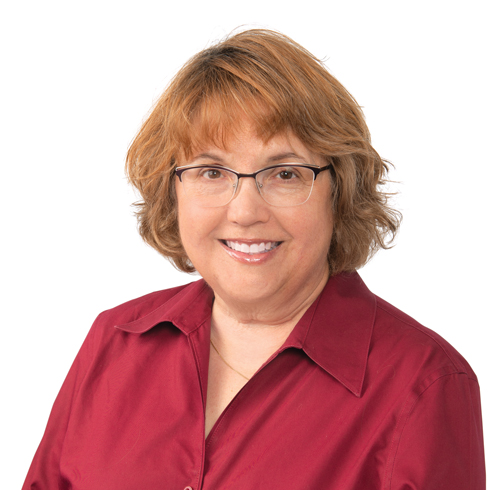 Kathy A. Bolten is a senior staff writer at Business Record. She covers real estate & development, law & government and retail.
Email the writer
Facebook Notice for EU! You need to login to view and post FB Comments!