Environmental group continues to pressure MidAmerican Energy on its coal-fired power plants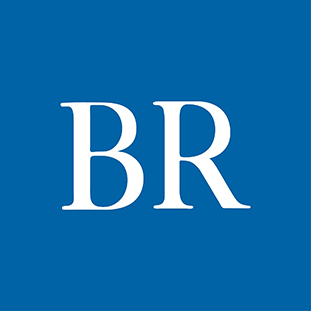 A group of demonstrators staged a protest Wednesday to draw attention to what they say is MidAmerican Energy Co.'s failure to do more to retire its coal-fired energy plants in Iowa, which the Des Moines-based energy company says are needed in part to maintain a diverse portfolio of energy sources for its customers.

Just over 50 people from the Sierra Club's Beyond Coal Campaign and Iowa Citizens for Community Improvement held a rally at Cowles Commons in downtown Des Moines before marching to the lobby of the Ruan Center, where the MidAmerican headquarters is located.

After about 30 minutes, the demonstrators moved to the sidewalk outside for a public program on their concerns with MidAmerican Energy.

In a news release, Katie Rock, a representative for the Beyond Coal Campaign, said MidAmerican was once a "national model for ambitious clean energy plans."

"Now it's at the back of the pack for cutting emissions," she said. "The climate crisis demands immediate action as extreme weather events and environmental injustices continue to worsen."

Wednesday's demonstration was the latest in the group's objections against MidAmerican Energy.

Earlier this year, the environmental advocacy group released a report that listed the 50 utility companies in the country most invested in coal and gas generation. In the report, the Sierra Club was critical of MidAmerican Energy for not setting a timeline for transitioning away from coal generation.

MidAmerican currently owns and operates five coal plants in Iowa, and the demonstrators on Wednesday urged the company's CEO, Kelcey Brown, to commit to retiring the plants by 2030, to prioritize a goal of producing 100% clean energy and to invest in programs that would lower the burden of household energy bills and increase energy efficiency.

MidAmerican Energy has retired four units at two locations in the past several years. The remaining plants operate with environmental controls to minimize emissions, the company has said previously.

In response to Wednesday's protest, MidAmerican spokesman Geoff Greenwood said the company is "on a journey to decarbonize our portfolio and are striving to achieve net-zero greenhouse gas emissions in a manner our customers can afford, our regulators will allow and technology advances support."

He said renewable energy continues to be a growing piece of the company's energy portfolio. MidAmerican said 83.6% of the energy provided to customers last year came from renewable sources, which the company says is among the highest in the country.

Greenwood repeated past company statements that MidAmerican will remain committed to maintaining a diverse energy portfolio to ensure reliable energy to its customers.

"When the wind doesn't blow or the sun doesn't shine, it is essential that we maintain a diverse generating portfolio so we can provide our customers … with a reliable energy source," he said.

Officials said the company plans to keep natural gas, nuclear and coal-fueled plants in its portfolio to ensure system reliability until new technologies come online. They also said the company has cut its carbon intensity in half since 2003 with wind energy, a trend they said will continue.
Facebook Notice for EU! You need to login to view and post FB Comments!